LOT-EK FOUNDING PARTNERS
---

Ada Tolla and Giuseppe Lignano have degrees in Architecture and Urban Design from the Universita' di Napoli, Italy (1989), and have completed post-graduate studies at Columbia University, New York (1990-1991). Besides heading their professional practice, they also teach at Columbia University, Graduate School of Architecture, Planning and Preservation in New York and lecture at major universities and cultural institutions throughout the US and abroad.

Ada and Giuseppe speak regularly at major international universities, cultural institutions and symposia. Their work has been exhibited and acquired by international cultural institutions worldwide, from the MAXXI in Rome and the Venice Biennale, to MoMA, the Guggenheim and Whitney museums in New York.

Their second monograph, LOT-EK O+O, Objects + Operations, was released by The Monacelli Press in August 2017. Their first monograph, URBANSCAN, was published by Princeton Architectural Press.

In December 2011, they were recognized as USA Booth Fellows of Architecture & Design by United States Artists (USA).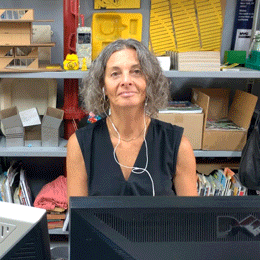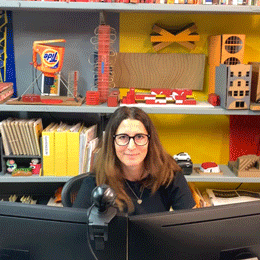 ---