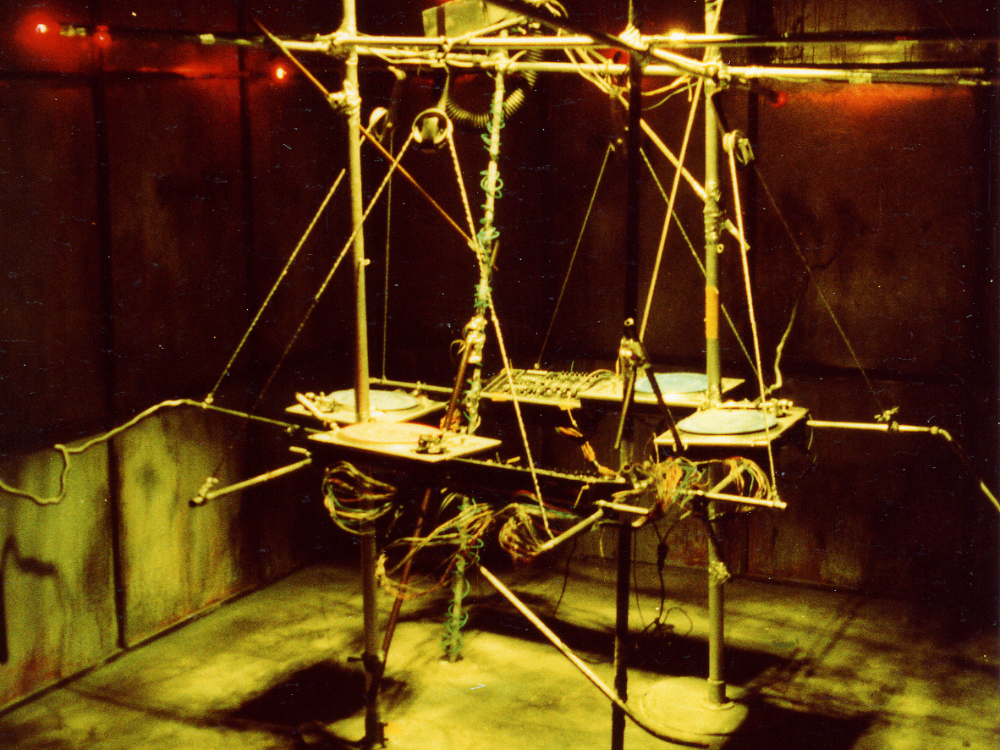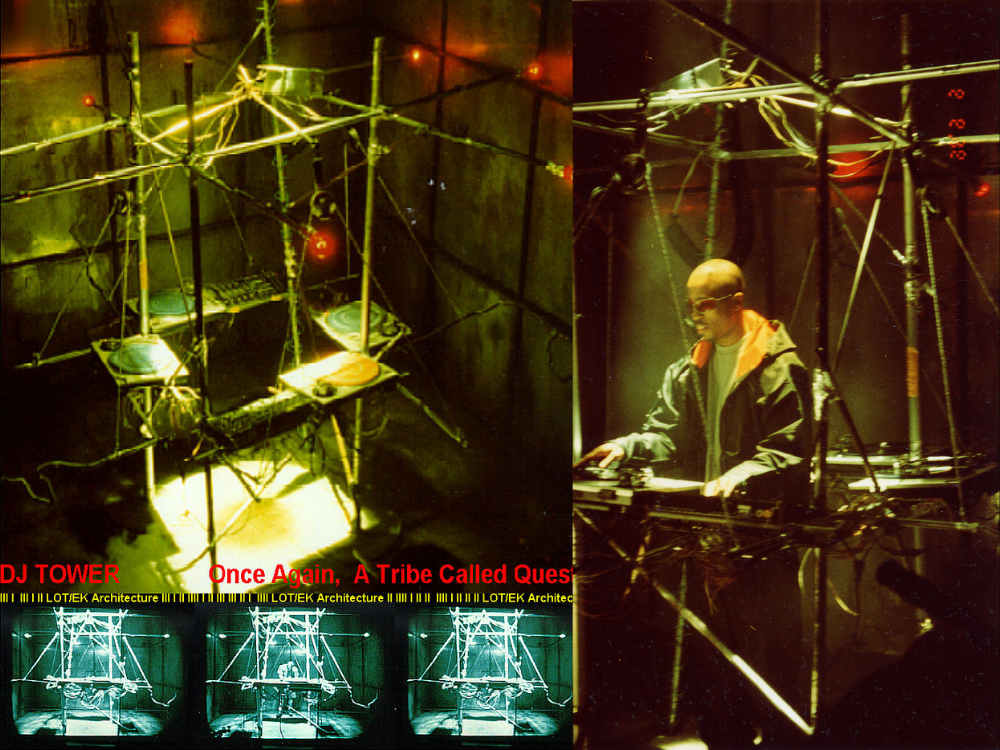 DJ TOWER FOR A TRIBE CALLED QUEST
In the early 90ies, we were commissioned to design a 360-DJ Booth for A TRIBE CALLED QUEST.
DJ TOWER is a tall scaffolding measured around a single body and fitted with turn tables on 4 sides. The piece was custom-made for the song
1nce Again
, the group single and music video released in 1996.
https://www.youtube.com/watch?v=5Rt2AEz6QLs
DATA / CREDITS:
Commission: A TRIBE CALLED QUEST
Type: DJ booth
Design: LOT-EK
Location: mobile
Installation: 1996