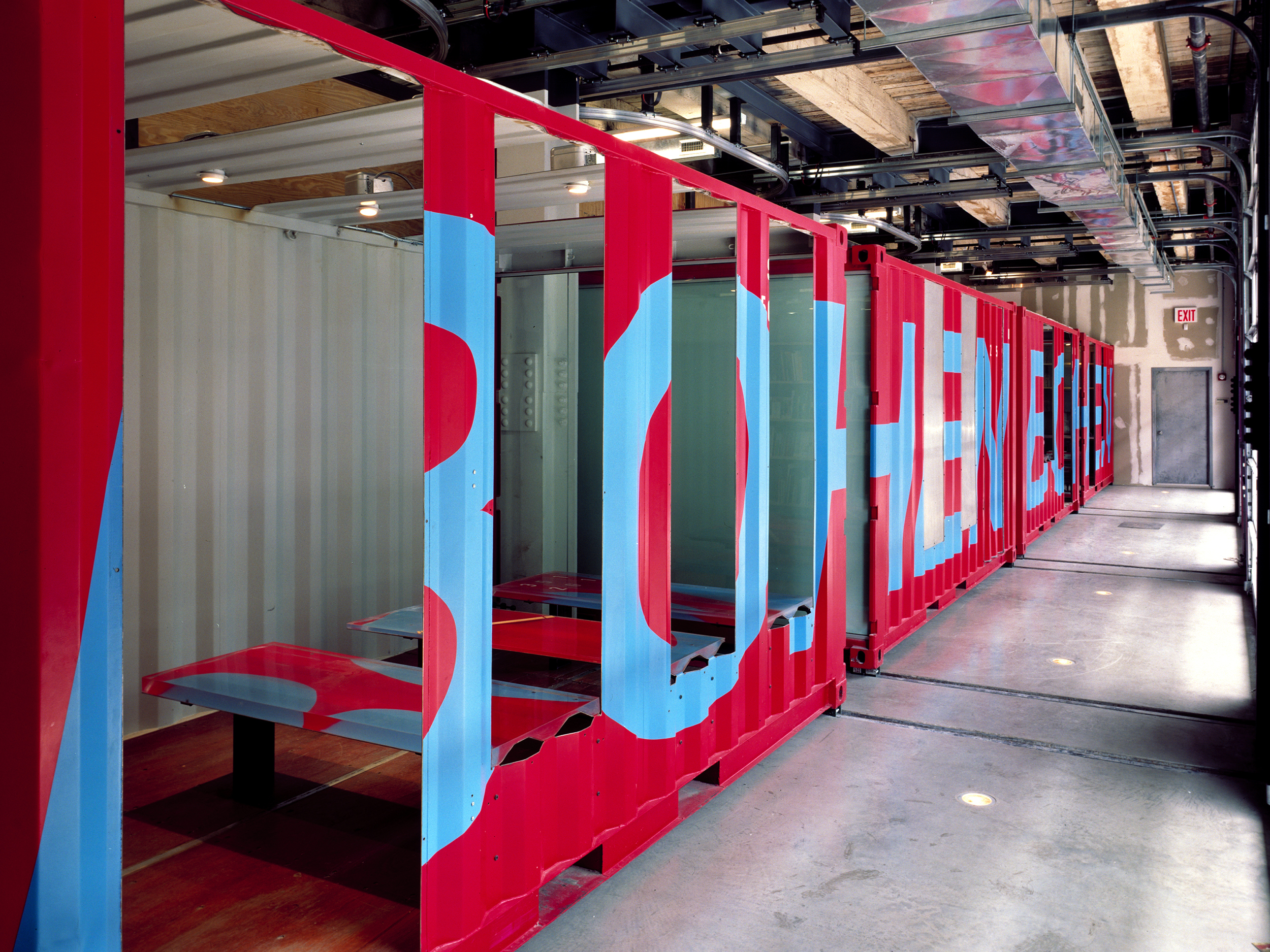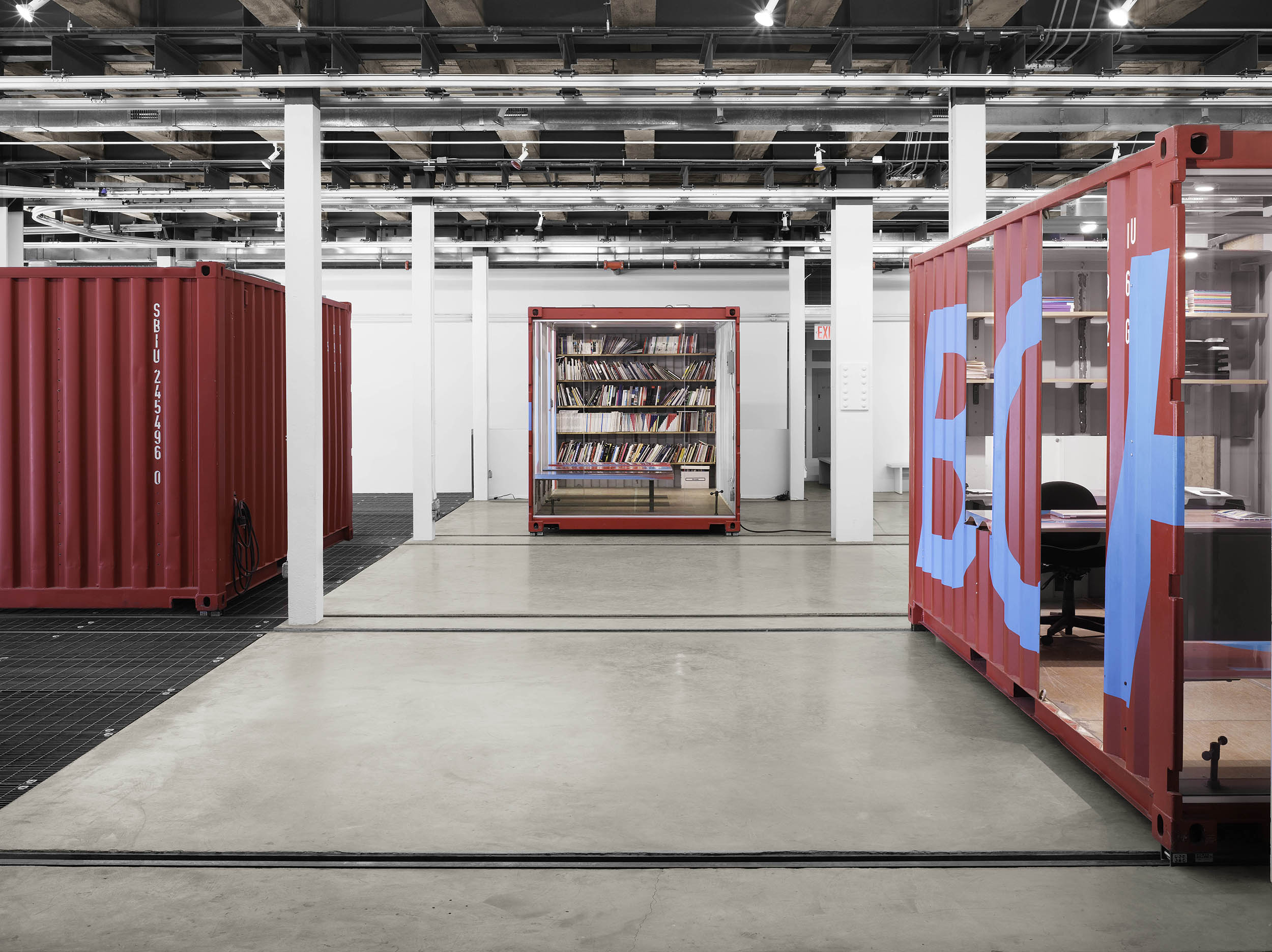 BOHEN ART FOUNDATION
---
Client: Bohen Foundation
Type: Gallery/Museum
Location: Meat Packing District - New York
Size: 15,000 SF
Design: 2001
Structure, Mechanical/Sustainability: ARUP
Photography: Paul Warchol + Nikolas Koenig

The Bohen Foundation was a private foundation that supported contemporary art and culture. They regularly commissioned and exhibited works of a scale and complexity that did not lend itself to the context of a normal gallery. Its operation requires maximum spatial flexibility to allow the exhibition of different types of media – from two-dimensional drawings and paintings, to projections, sculptural objects, site-specific-work and multi-media installations. To better enable this effort, LOT-EK designed 8 shipping-container sections to perform within the rigid square structural grid of the ground floor of a former printing facility. Two container sections are positioned within each nave of the existing structural grid at the main level. They contain all the permanent activities (office, conference, video library/projection room, and lounge) while also functioning as a movable enclosure. On the outside of each container section, five 15x12-foot movable wall panels are packed on its side. The containers generate exhibition spaces by sliding along tracks to preset locations. Once they are moved to the intended positions, the wall panels are deployed to outline different exhibition spaces. The modularity of the wall panels allows these exhibition spaces to be formed in a variety of sizes and shapes according to different curatorial needs.

---