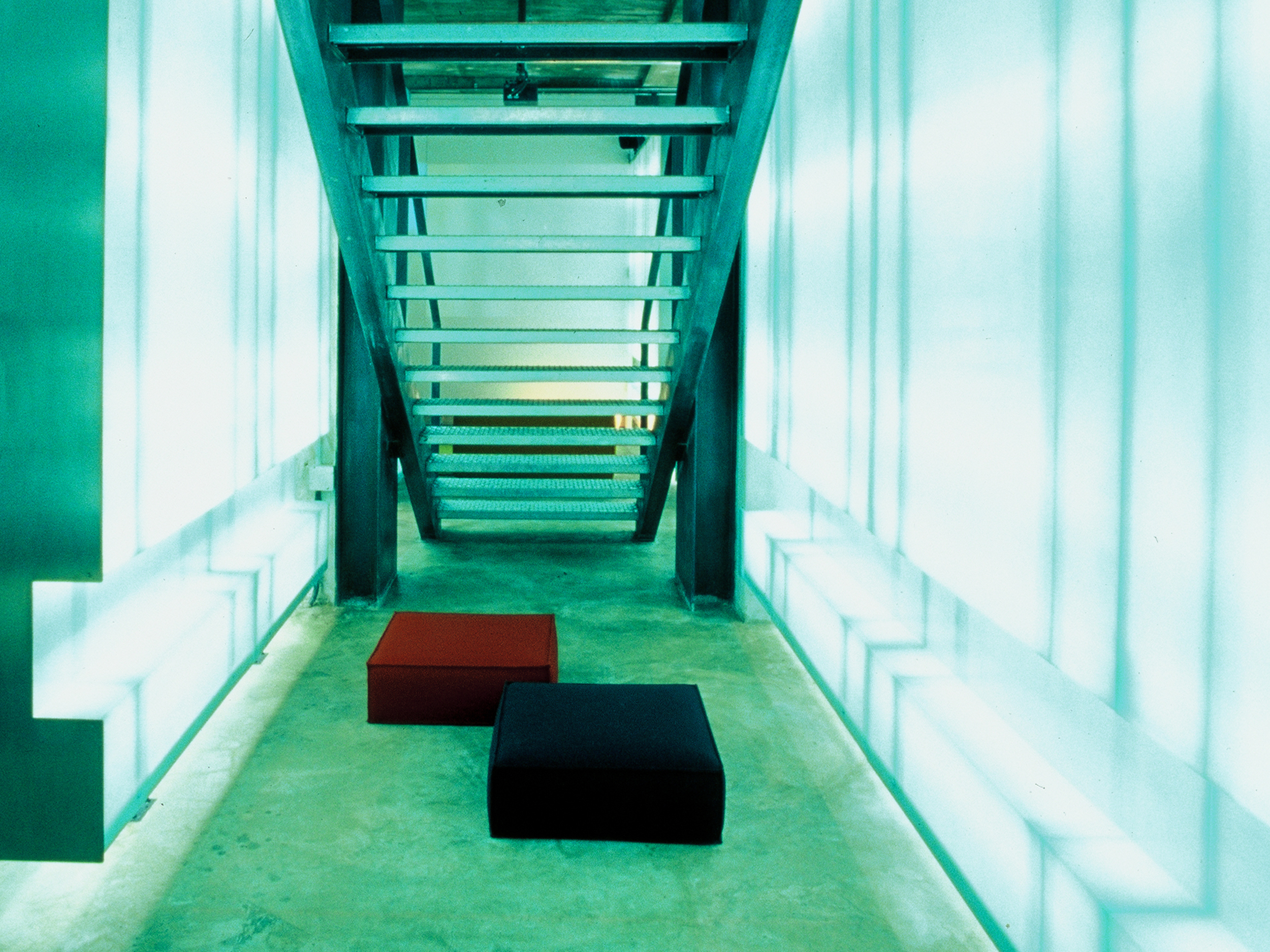 BOON the shop
---
Client: Samsung / Shinsegae Retail
Type: Retail
Designed: 2000
Location: Seoul, Korea
Size: 8,000SF

Ribbons of translucent fiberglass are designed to transform the raw concrete space of a designer retail store. Supported by steel pipe frames, the ribbons appear to float between floor and ceiling – providing aesthetically pleasing light while also providing functional purposes for the commercial renovation. The ribbon panels are contoured to create two indentations. As the panels are repeated to generate the ribbon, these indentations generate two continuous grooves; a lower one for shoes and a larger upper one for boots, bags and other accessories. Rolling walls made out of the same panels are plugged into such grooves (like tracks). The rolling walls are used to break up the space on both floors, to create individual bags for each designer on the lower floor and two distinct exhibition areas on the ground floor. The ribbon glows with fluorescent flight produced by fluorescent tubes attached to the rear of each fiberglass panel. Different color gels can be installed around the fluorescent tubes to change the color of part or of the whole environment.

---