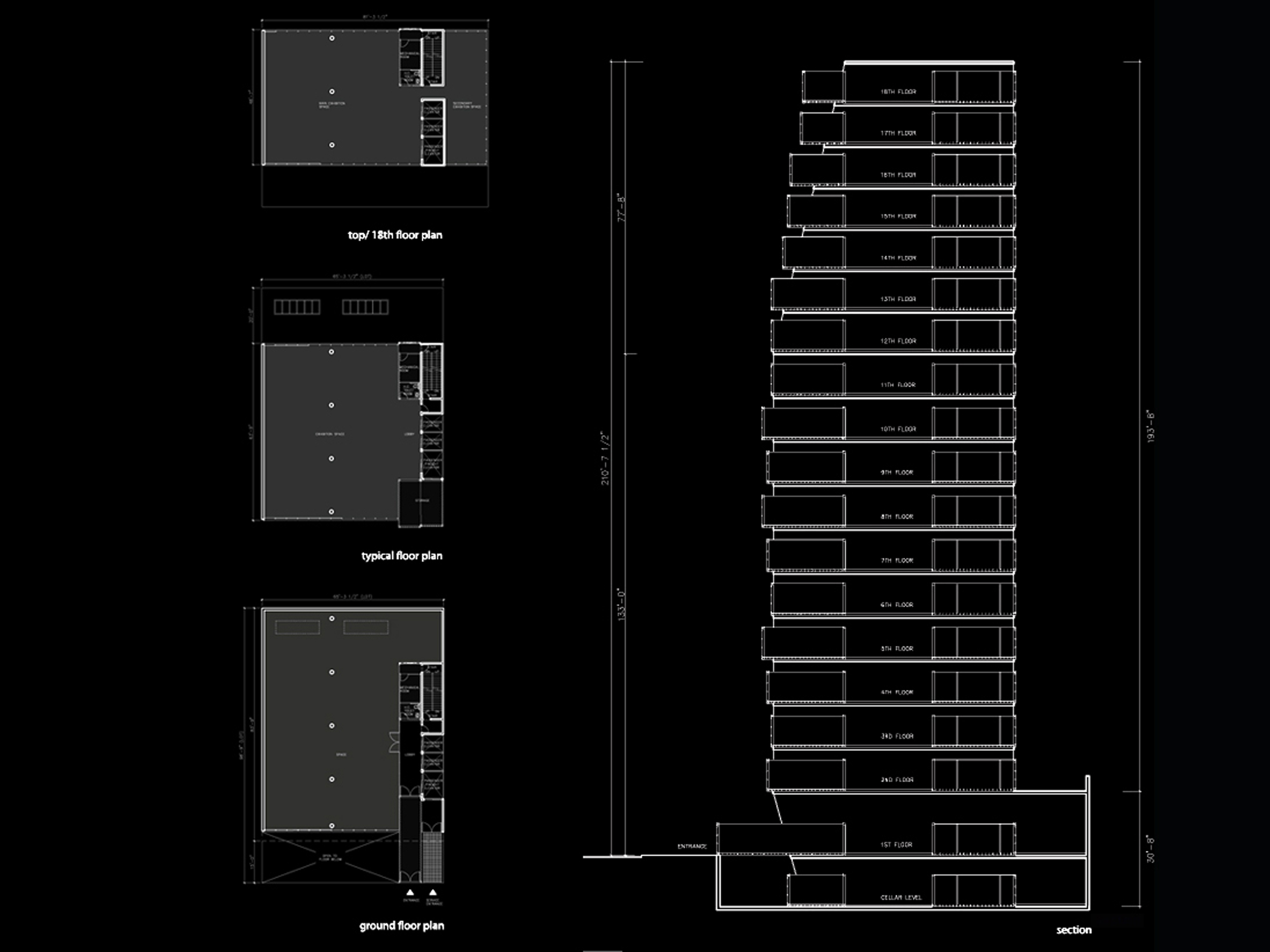 CHELSEA ART TOWER
---
Client: YoungWoo Associates
Type: Art galleries
Location: Chelsea, New York
Size: 110,000 SF
Design: 2004

A 19-story hybrid structure is designed to house one contemporary art gallery on each floor. Recycled shipping containers are inserted into the concrete frame along the edge of front and back elevations. The containers are fabricated off-site for efficiency of time and budget, as the site is prepared (to later house bathrooms, mechanical and storage rooms). Additional space is left undivided to offer open plan flexibility for all galleries.
The remaining part of both front and back elevations is enclosed with a light floor-to-ceiling metal framing that supports glazing on the outside and removable wall panels on the inside. This system of removable, insulated wall panels allows each gallery to change the ratio of opaque/transparent wall surface along the perimeter to regulate incoming sunlight - thus conserving energy - and to respond to lighting and display surface needs for exhibition.
Passenger elevators are exposed along the east elevation. An inward bend in at the front base of the tower penetrates a moat, allowing natural light into the basement gallery. A single side cantilever starts at the 12th floor to expand the top floors that recede along the front elevation according to city setback regulations.

---