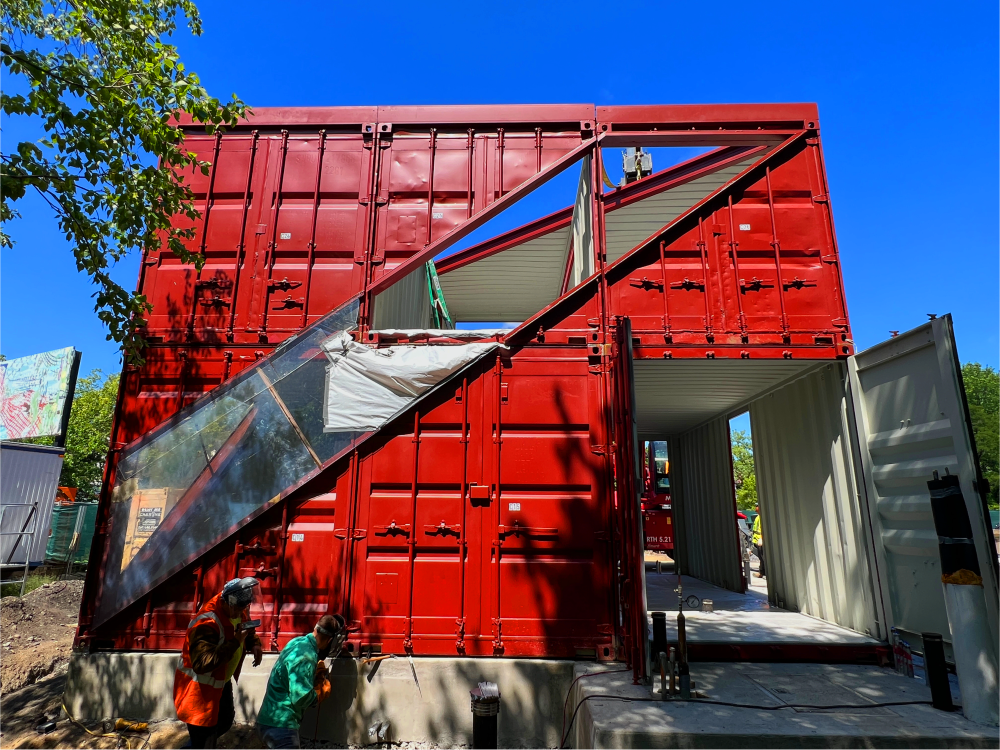 THE CUBES @ SOCRATES SCULPTURE PARK
---
Client: Socrates Sculpture Park
Type: Art & Education
Location: Queens, New York
Size: 2640 SF
Design: 2016
Structure: Silman
Mechanical: JFK&M
Civil: Langan
AWARD:

NYC Public Design Commission - 2017 Award for Excellence in Design



The Cubes at Socrates Sculpture Park house the park's offices and a space for art classes, meetings, and education at the ground level. The project developed after the Whitney Studio was disassembled and removed from the museum's sculpture courtyard on Madison Avenue, and donated to Socrates Sculpture Park. The new building is the result of multiplying the existing cube. Two more cubes are added to the original Whitney Studio to house the program, plus an open-air "ghosted" cube where the geometry supports a shading canopy for outdoor workshops.

Located at the main entrance at Vernon Boulevard, the new building will anchor the park's administration on-site and create new opportunities for year-round programming.

---