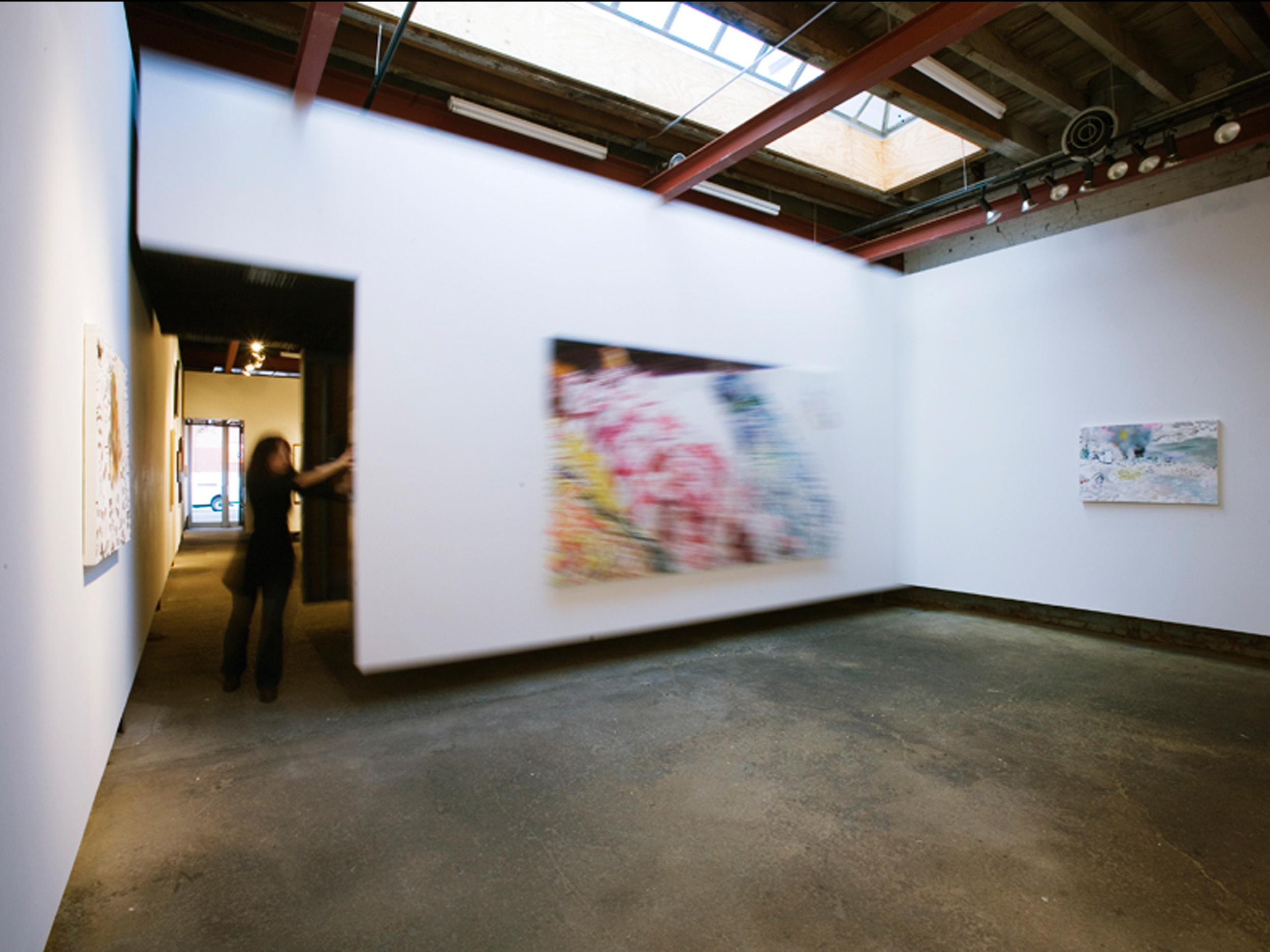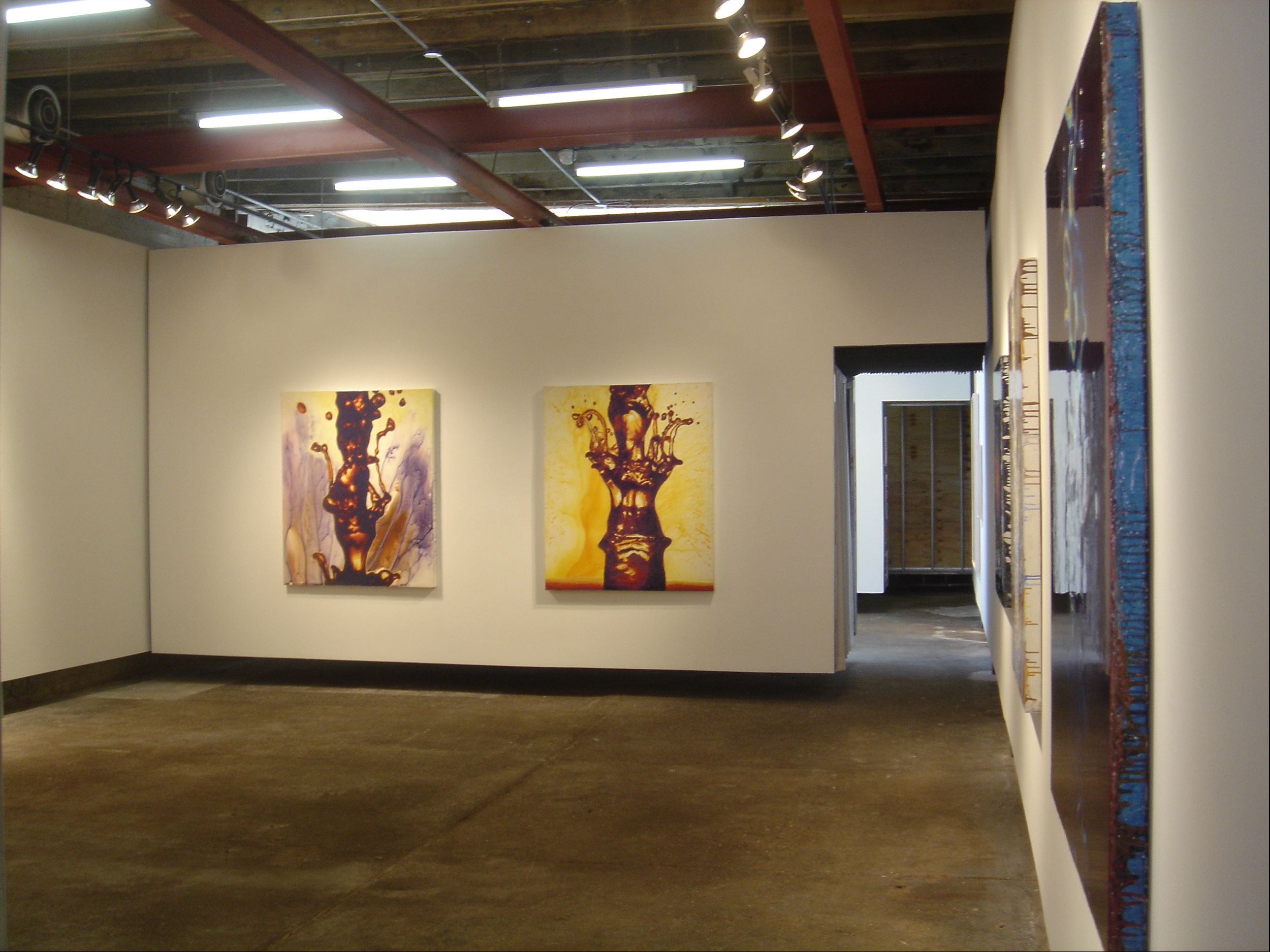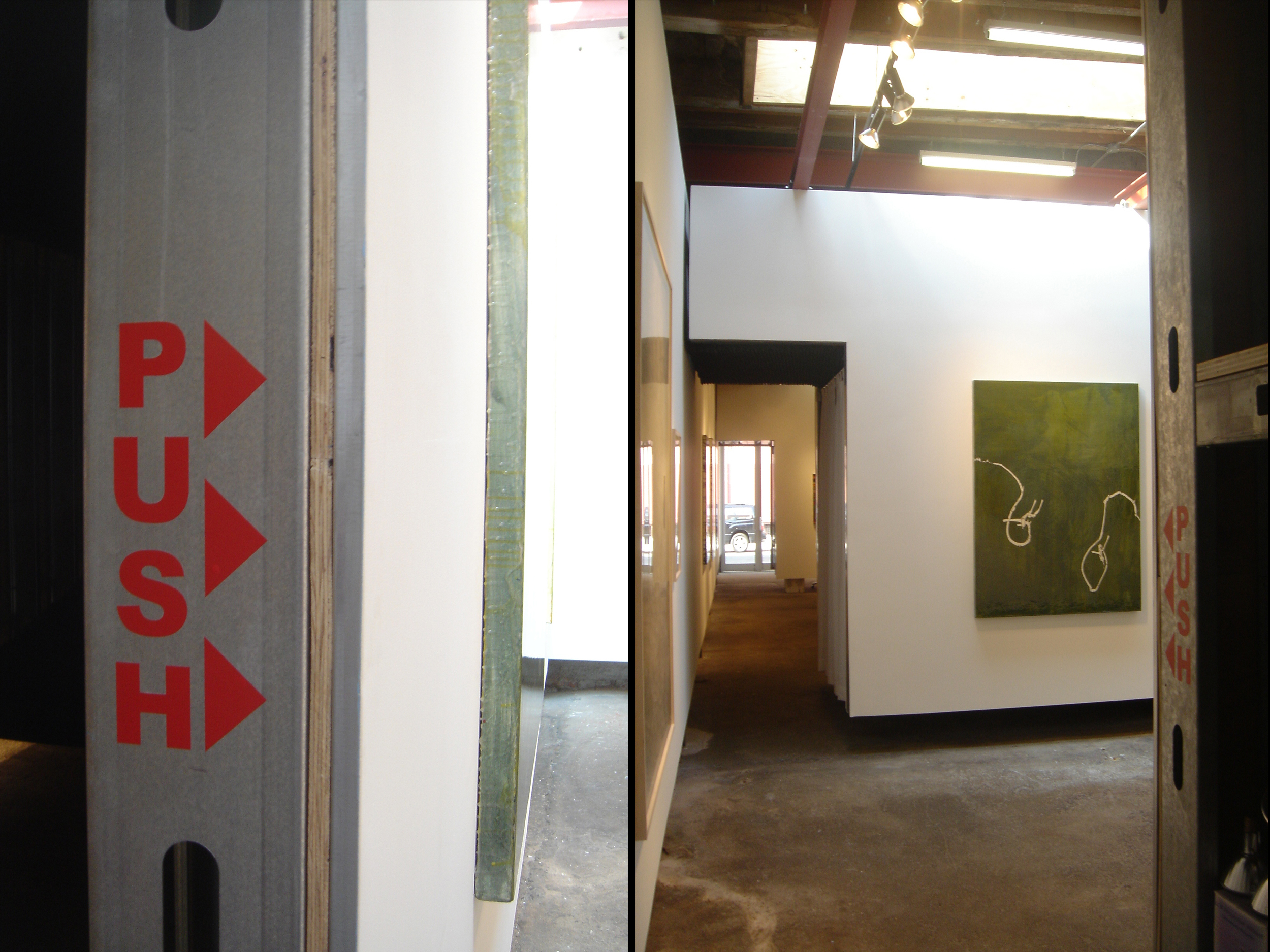 CYNTHIA BROAN GALLERY
---
Client: Cynthia Broan Gallery
Type: Art gallery
Location: Chelsea, New York
Size: 3,000 SQFT
Design: 2005
Structural Consultant: Buro Happold

The typical white box of the art gallery was minimized into a band of white wall that wraps around the space of a former car repair garage, transforming it into an art space. The additional program is placed in four moveable /flexible elements, enabling multiple configurations of the exhibition spaces and the creation of completely different volumes for each show. These elements are left raw and exposed to contrast to the mute art space as visitors move through the exhibition. The façade is a thin layer of printable vinyl mesh that is draped over the old brick wall, creating an additional ever-changing art surface.

---