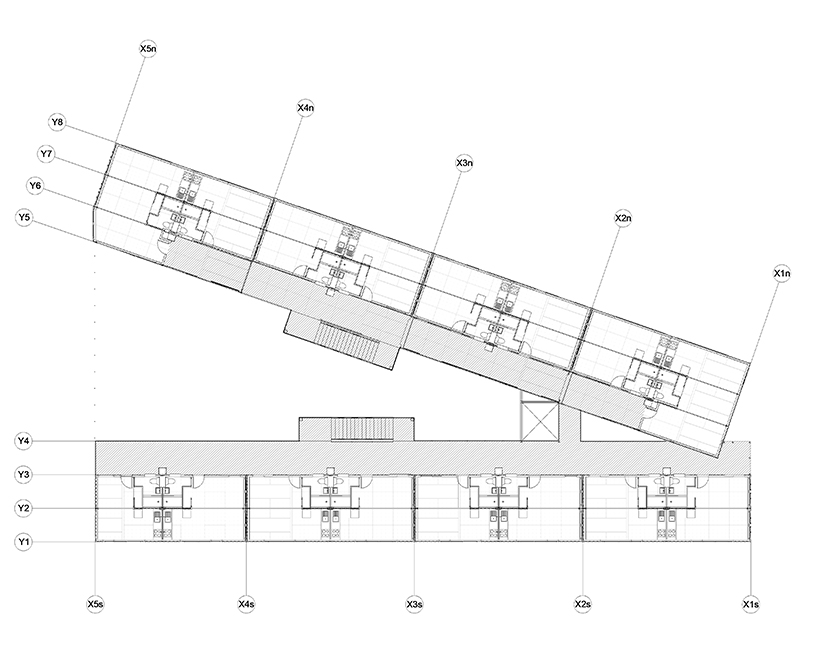 DRIVELINES STUDIOS
---

Client: Propertuity, Johannesburg
Project type: Residential and Retail building
Location: Maboneng, Johannesburg
Size: 75,000 SF
Completion: 2017
Structure: Silman + Asakheni Engineers
Electrical: VBK Engineering
Plumbing: Abbink Consulting
Fire: Drofnets Engineering
Civil: DG Consulting Engineers

LOT-EK was commissioned by Propertuity to design a live-work building with ground floor retail in the Maboneng Precinct in Johannesburg. As a leader in urban regeneration, over the past few years Propertuity has single-handedly transformed the heart of the Maboneng precinct into a vital hub of leisure, cultural and commercial life. Our building introduces also housing in this urban mix.
The massing - entirely made of upcycled ISO shipping containers - is organized in a V generating a triangular open yard with swimming pool and sundeck.
All residential units are studio apartments varying in size between 40 and 60 square meters and include a private outdoor space along the walkways that look into the yard on all floors.

---
DRIVELINES STUDIO is on the cover of

ARCHITECTURAL RECORD

- October issue.
DRIVELINES STUDIO is in

PIN-UP

issue #25.

DRIVELINES STUDIO on international blogs:
_

ARCHDAILY


_

ARCHELLO


_

ARCHITECT


_

ARCHI.RU


_

ARQUITECTURA Y DESEÑO


_

ÅVONTUURA


_

CURBED


_

DAILYMAIL


_

DESIGNBOOM


_

DESIGN INDABA


_

GOOOOD


_

INHABITAT


_

NEW ATLAS


_

ROCA GALLERY


_

WONDERFUL ENGINEERING
---

See construction photos below: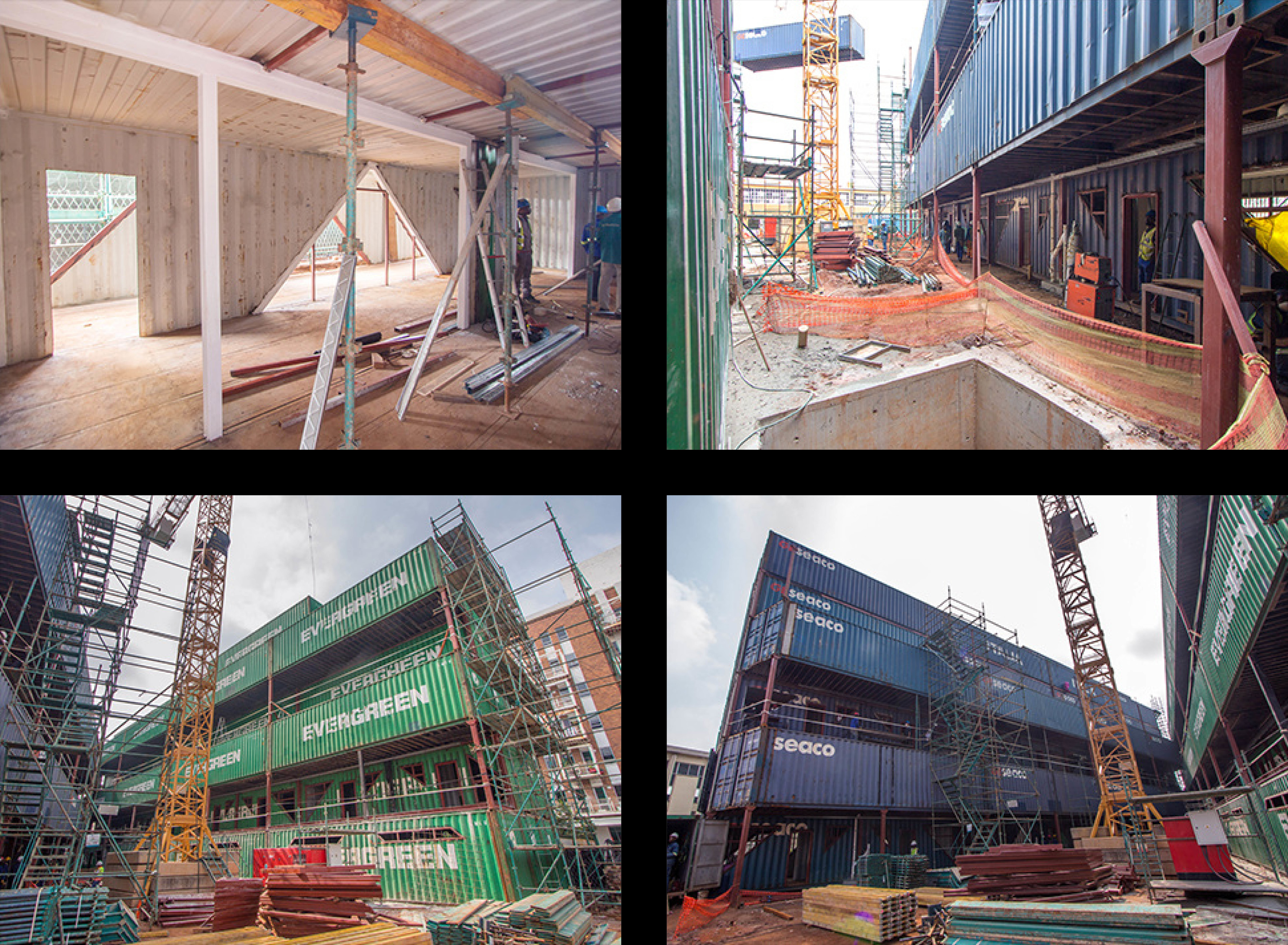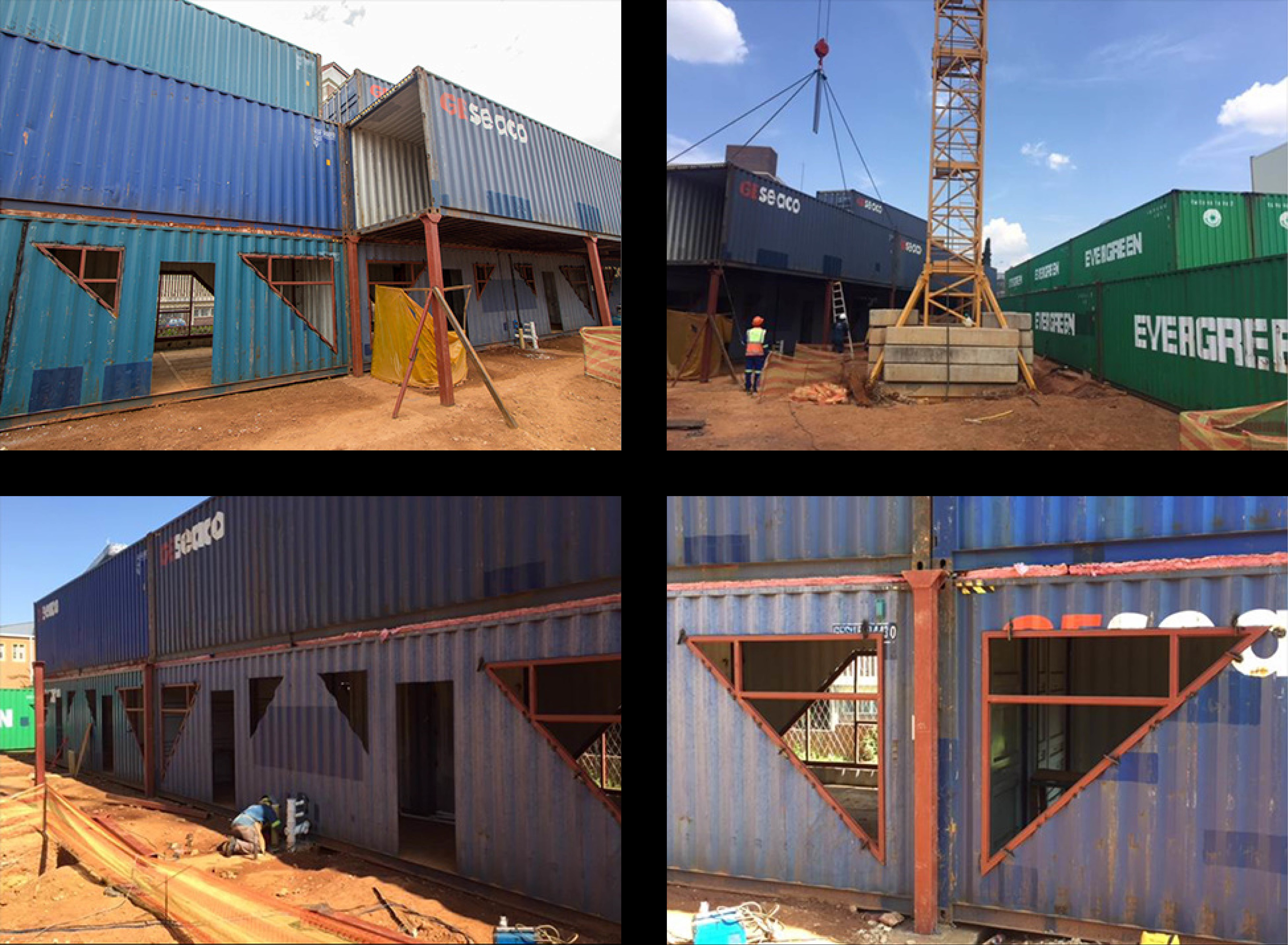 ---