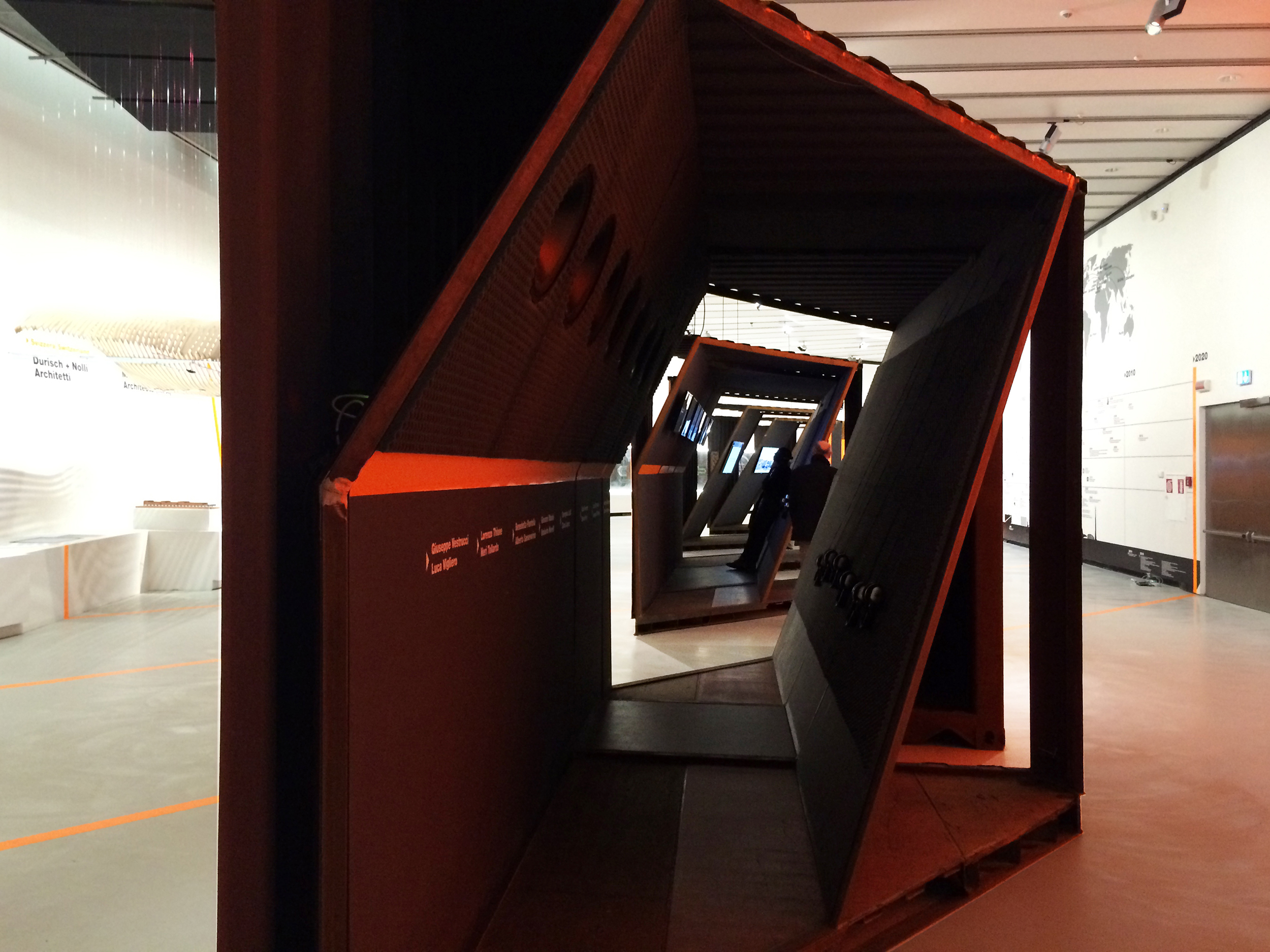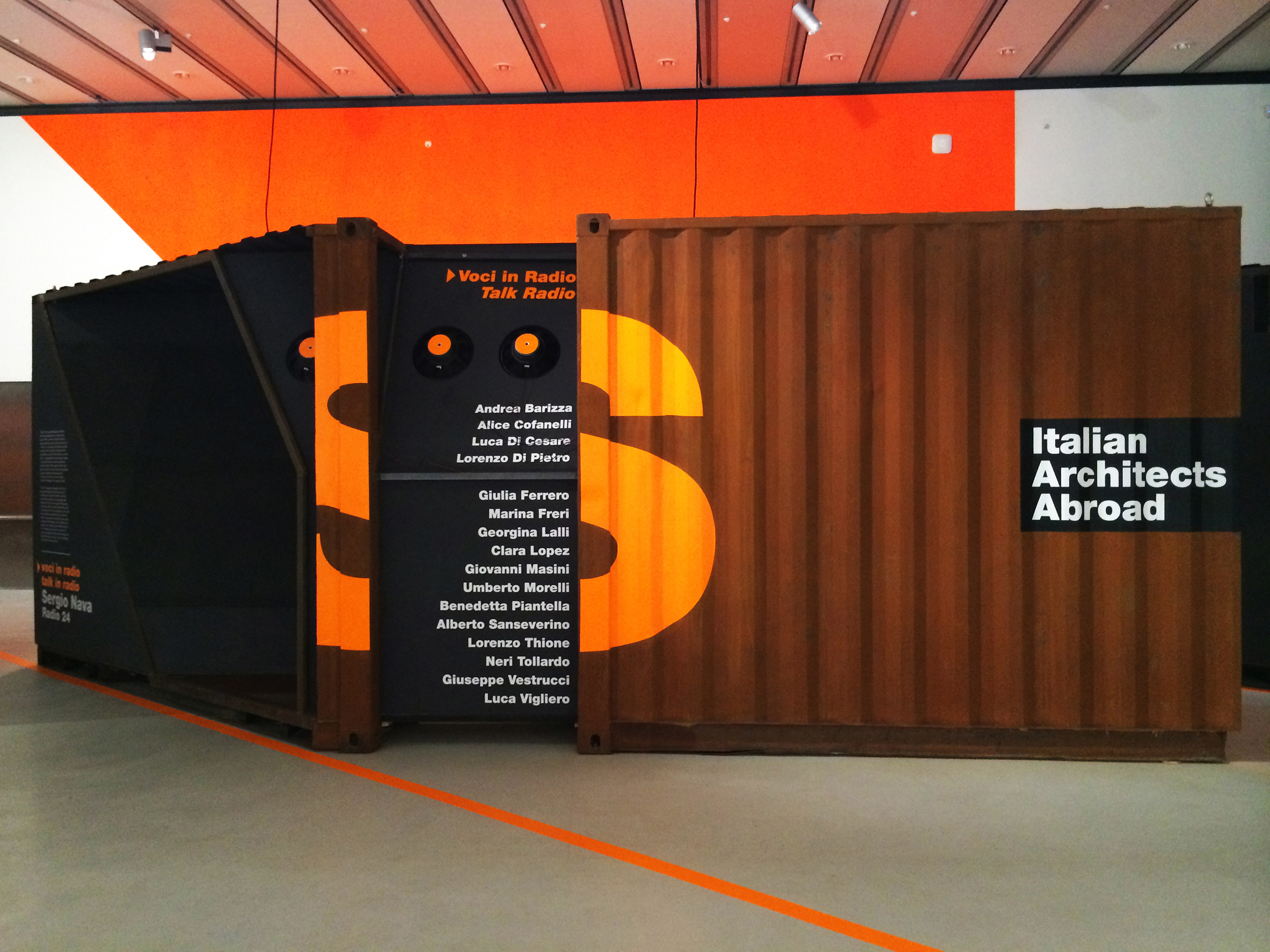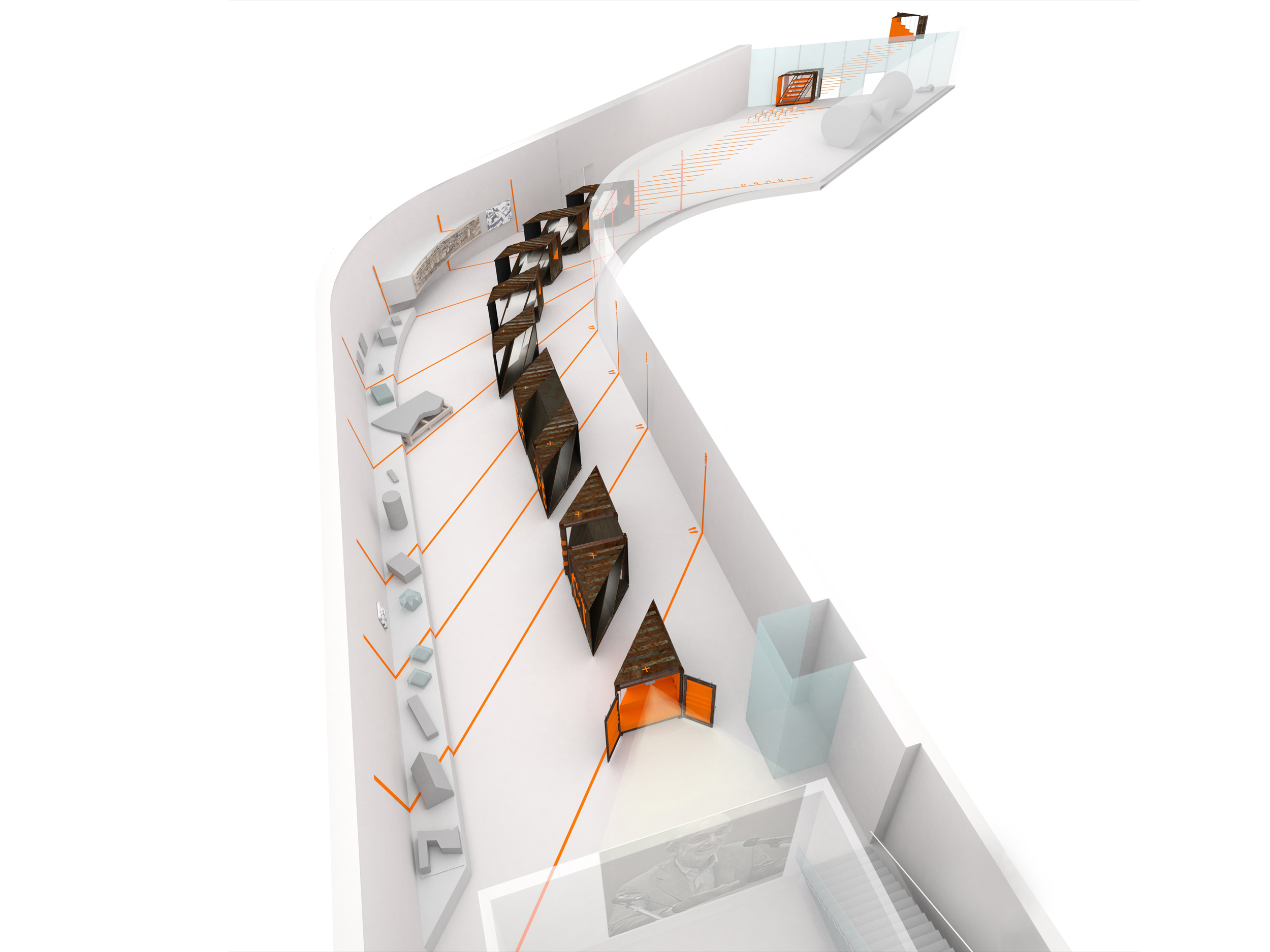 ERASMUS EFFECT @ MAXXI
---
Commission: MAXXI Architettura/ Pippo Ciorra (Senior Curator)
Type: Exhibition design
Location: Rome, Italy
Size: 12,000 SF/1,160 m2
Design: 2013
Project Architect: Francesco Breganze
Structure: Silman
Graphic Design: *S - Sara Annunziata

How does one explain the phenomenon of "migrant" Italian architecture? CUT. MOVE. PLACE. For us, these words symbolize the idea – metaphorically, conceptually, literally. The layout centers on a continuous installation of 2 shipping containers, cut in multiple parallel sections at a 38-degree angle to match the gallery's geometry. The resulting 12 slices are placed in a rhythmic pattern, re-connecting the projects and stories of over 50 architects who CUT their roots to MOVE elsewhere and thrive in another PLACE. Beginning outside the museum, it snakes through the gallery, concentrating all interactive content. Visitors 'migrate' from one container slice to another, encountering the work and thoughts of the architects in intimate one-to-one experiences. Parallel planes - as graphic signage on the floor and walls - mark a sequence which chronologically orders physical models and drawings/photos of the architects on one wall, while corresponding to a world events timeline (1930's ­present) on the opposite wall.

---