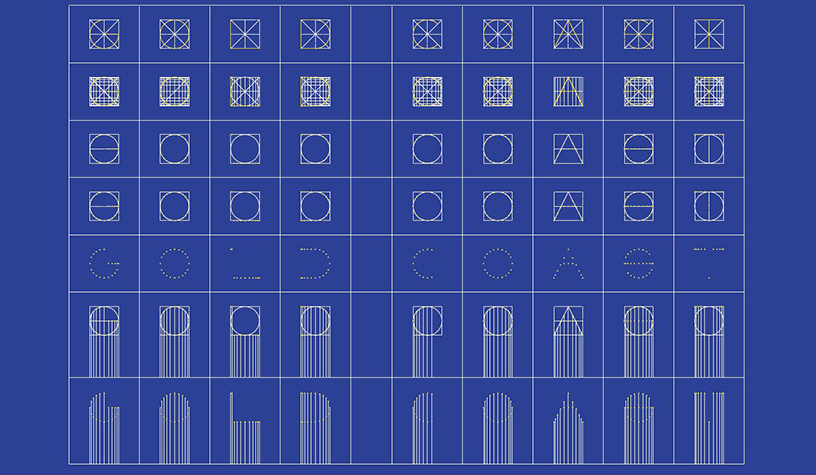 HI-LIGHTS
---

Client: City Of Gold Coast - The Gateways Public Art Commission
Project Type: Public Artwork
Location: Gold Coast , Australia
Size: 100-meter long (north site) +20m (south site)
Design: LOT-EK, Ada Tolla + Giuseppe Lignano, Principals, Reza Zia, Project Architect
In collaboration with Office Feuerman (OF),Sydney
Management Consultant: UAP Urban Art Projects
Installation Consultant: CB Energy
Electrical Consultant: WEBB Australia Group
Structural Consultant: Bligh Tanner
Traffic Consultant:

HI-LIGHTS is a large public art work commissioned by the city of Gold Coast in Australia as its new gateway. It is centered on the radically adaptive reuse of a seemingly familiar infrastructure. Rethinking the highway light poles as dots that form letters and words, and altering their equally-spaced rhythm into a sudden, dense concentration, HI-LIGHTS puts the Gold Coast's name in lights through two unique works at the city's busiest entry points. Featuring nearly 100 highway light poles, closely spaced at different heights, the lights spell out the city's name in the northern installation along 100 meters of the Pacific Highway, and the city initials at the southern site near the airport.

---