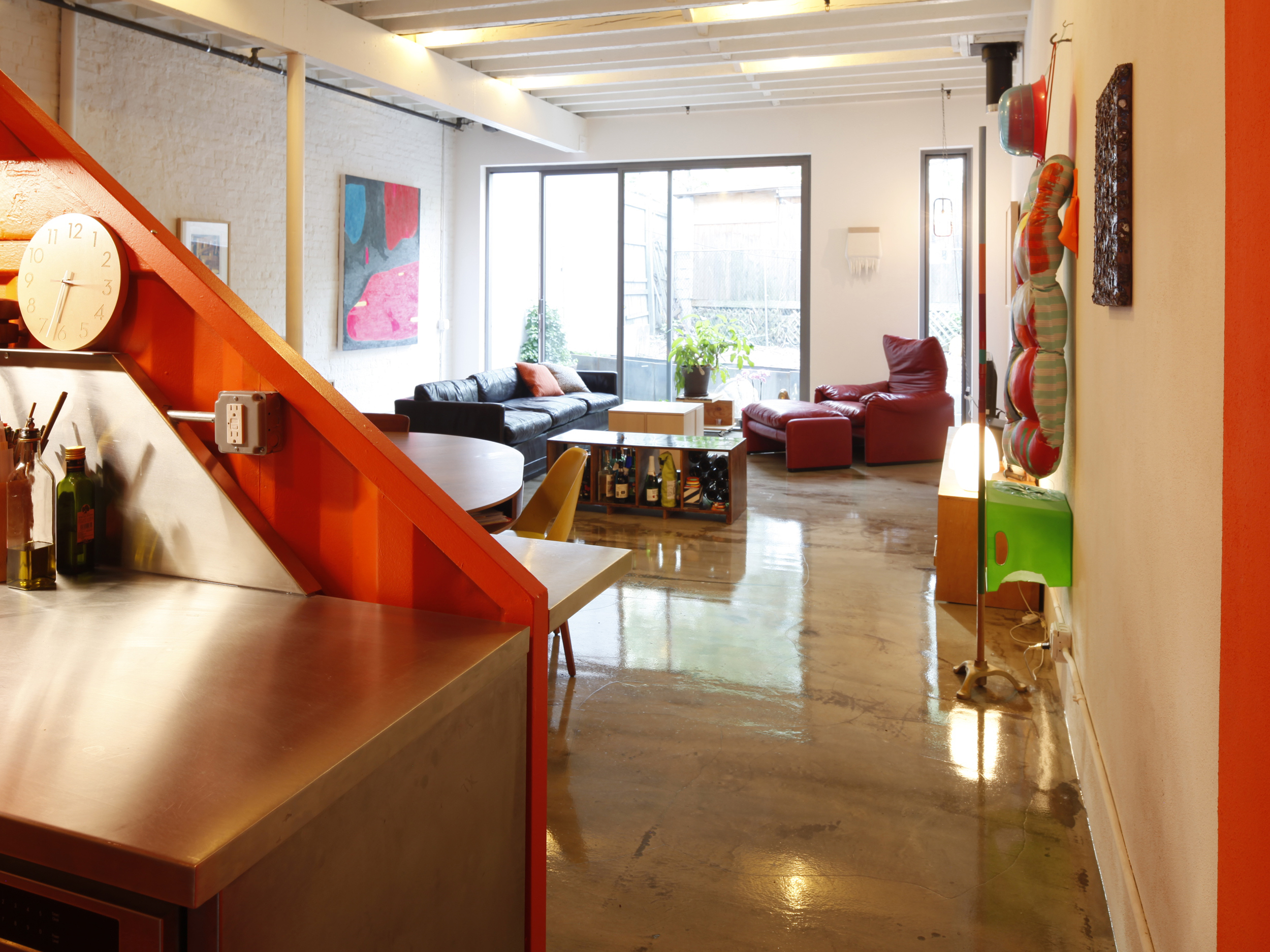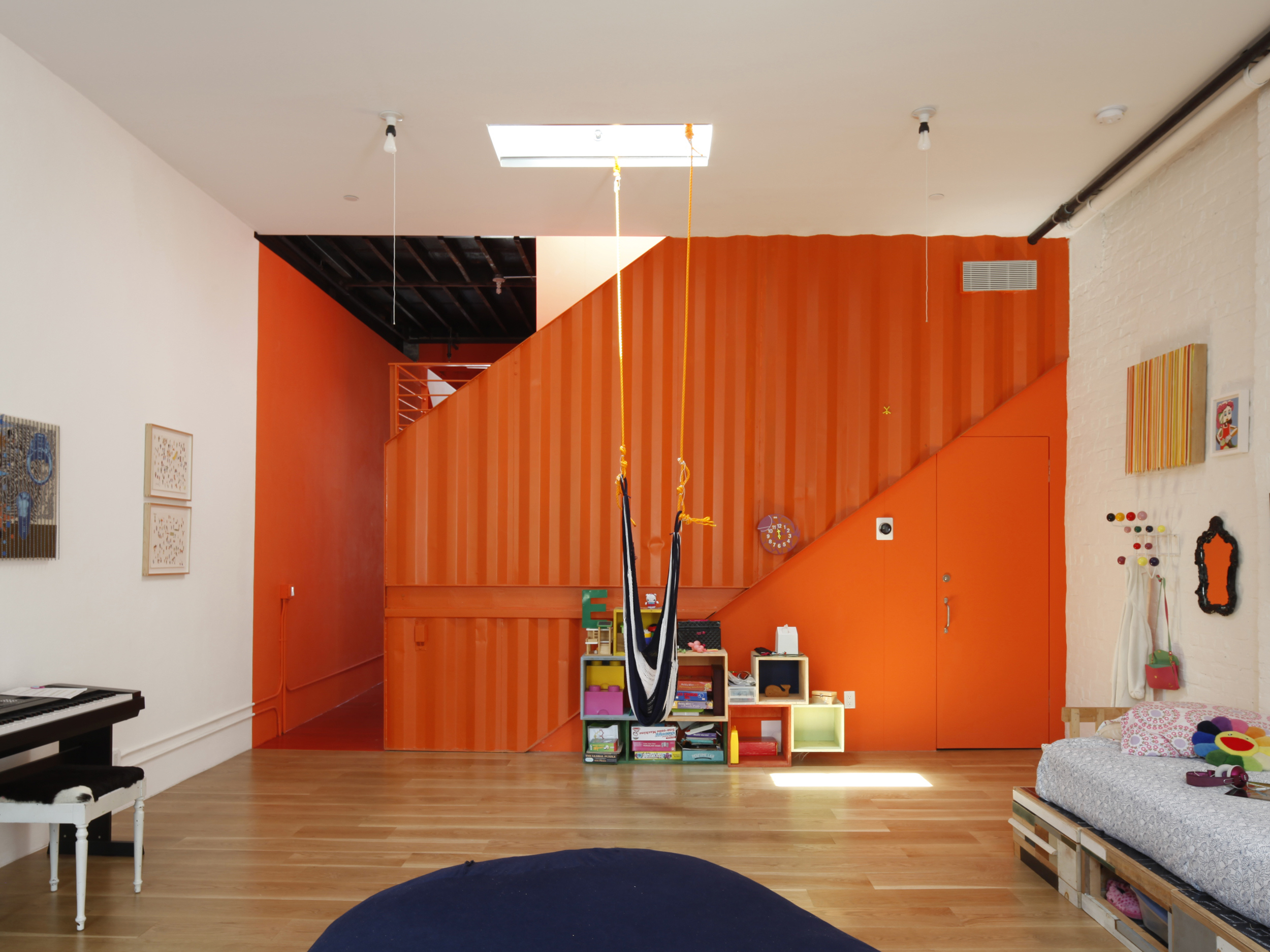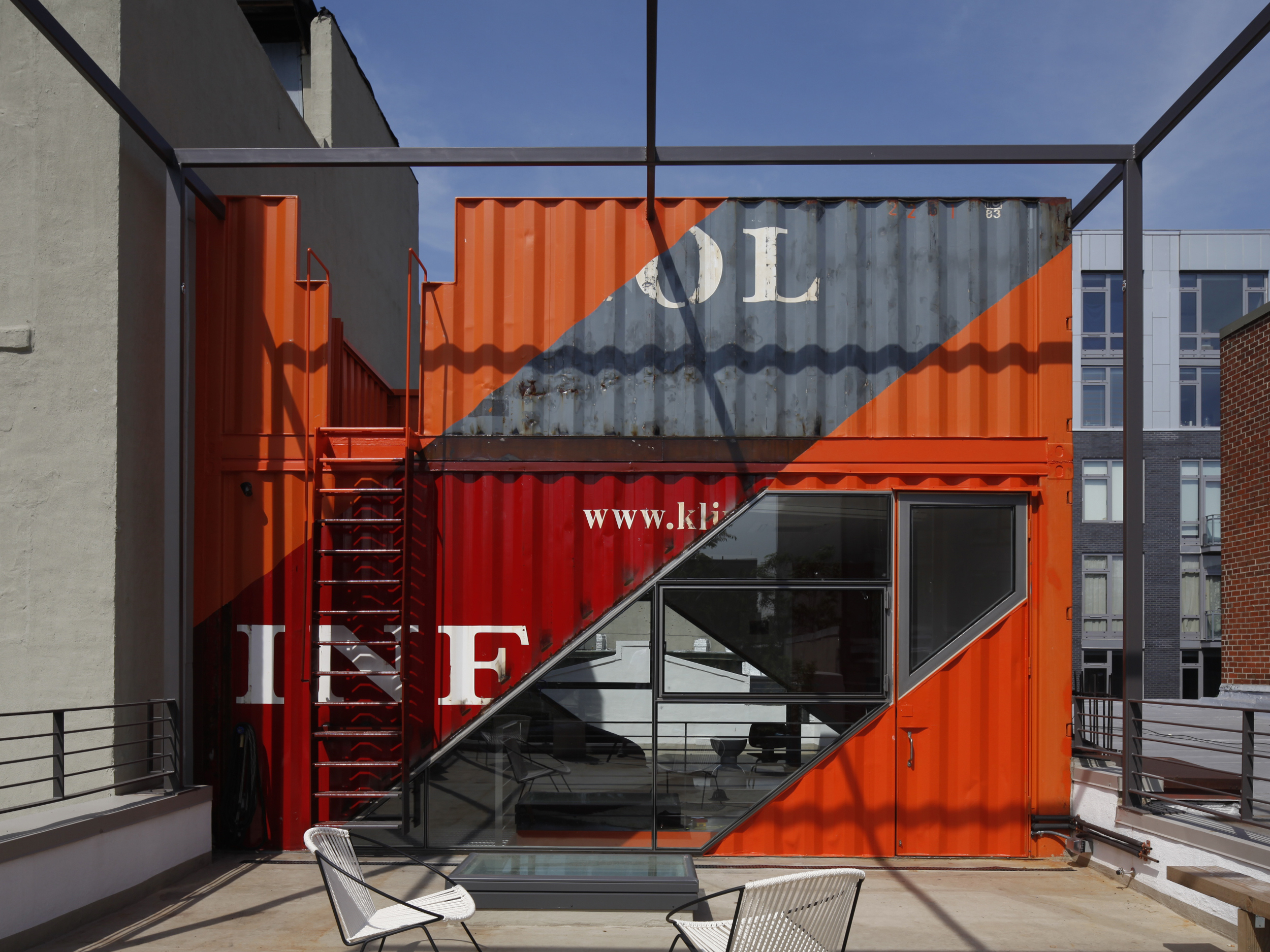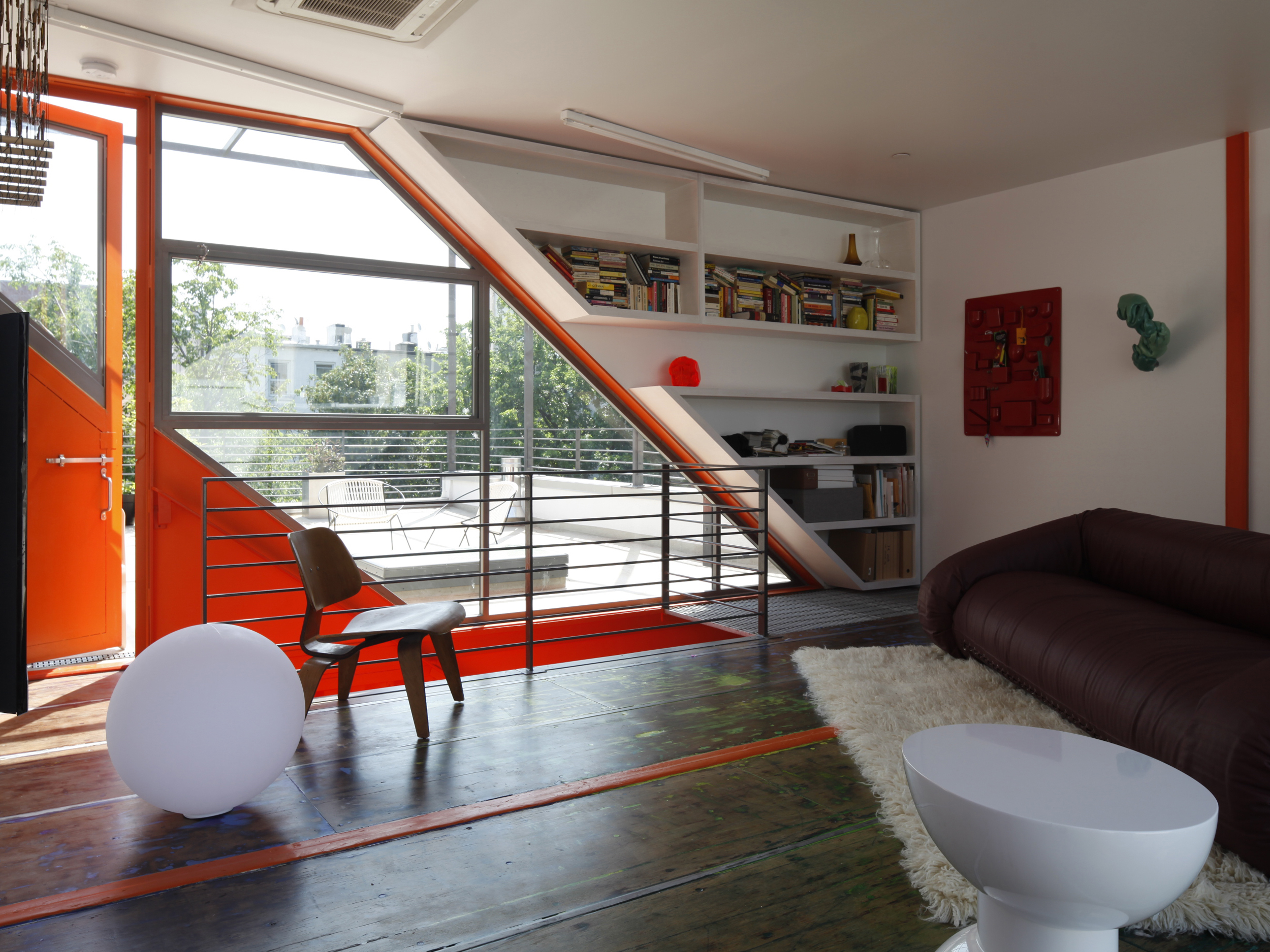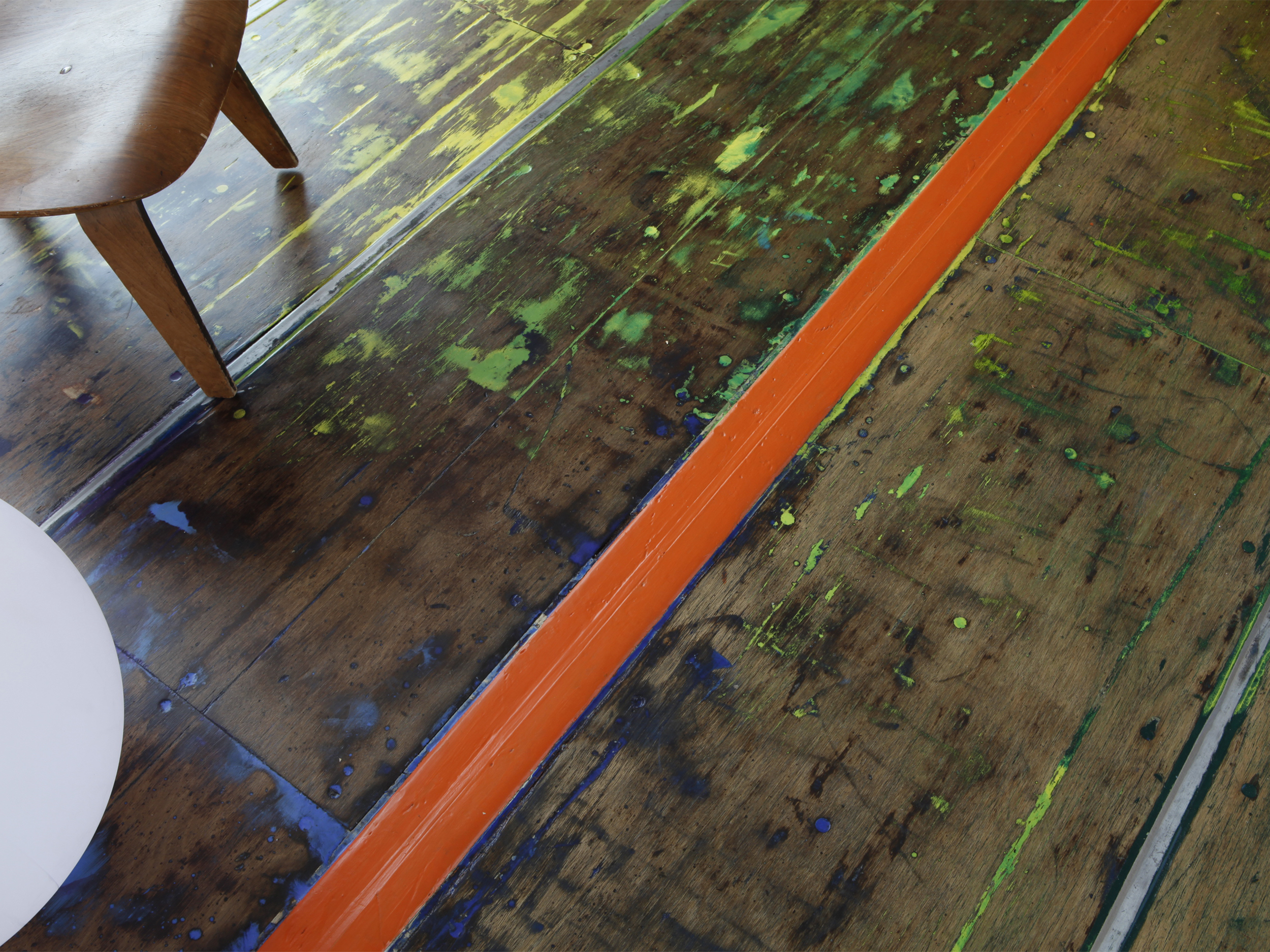 IRVING PLACE CARRIAGE HOUSE
---
Client: Markus Linnenbrink and Cindy Rucker
Type: Single Family Home
Location: Brooklyn
Size: 2,600 SF indoor + 1600 SF outdoor
Design: 2016
Structure: Silman
Mechanical: Gallen Engineering

The Irving Place Carriage House is a single-family residence for an artist, a gallerist, and their daughter. The project involved the remodeling of a 1930s two-level carriage house and the addition of a penthouse above. The space is organized through the insertion of a single vertical volume that—as a jellyfish, resting its bell or umbrella on the roof—crosses the entire house with its tentacles, extending from the roof to the ground. The penthouse, retrofitted from four shipping containers, provides access to the decked and shaded roof. The vertical volume—orange, like the penthouse containers—intersects the carriage house and organizes kitchen, bathrooms, mechanical space, and the stairs, whose incline generates all of the diagonal cuts. This volume also separates the space in two: at the ground level, entrance/mud room in the front and dining/living space on the rear; at the upper level, master bedroom in the front and kid's bedroom at the rear.

---