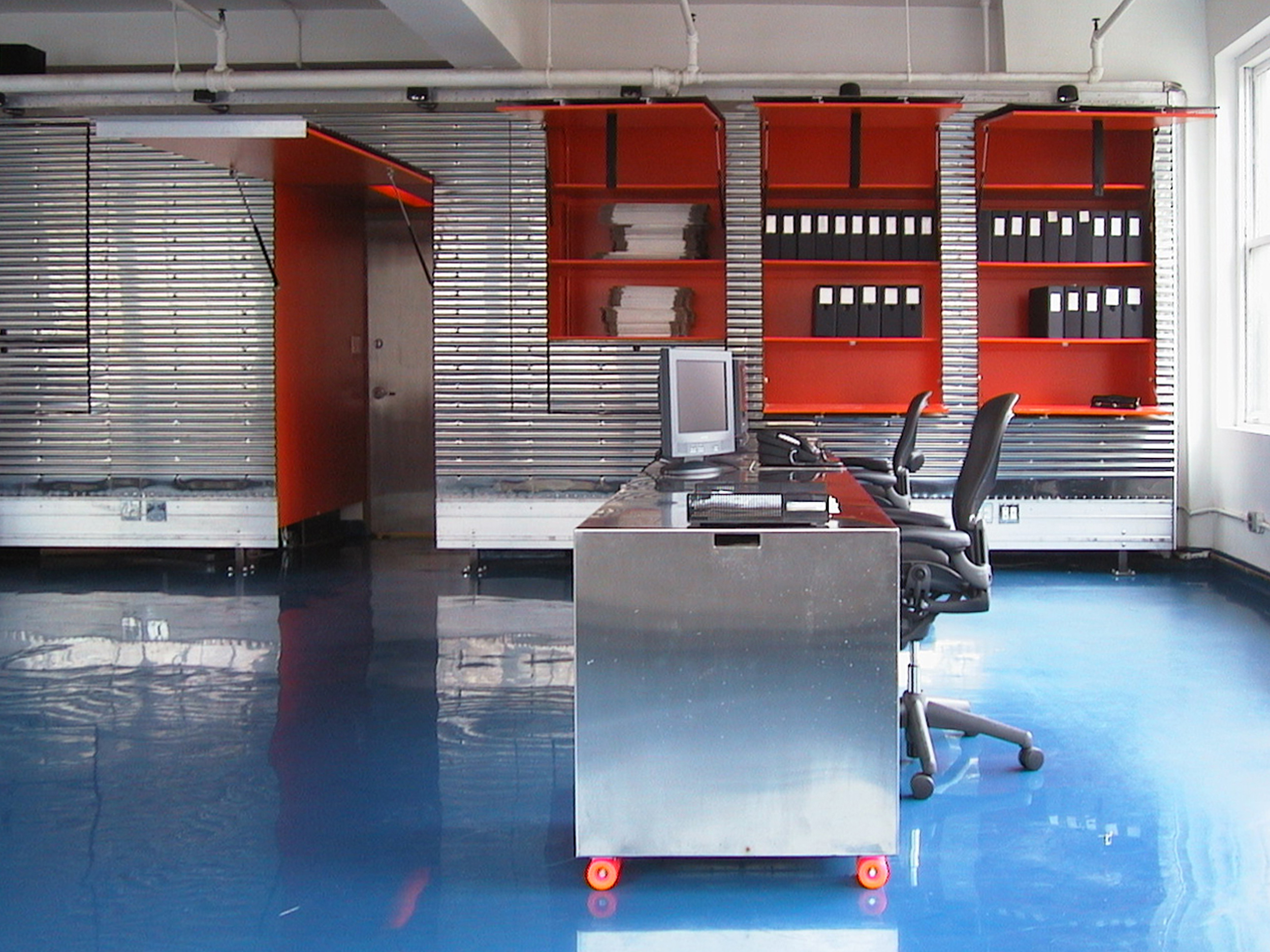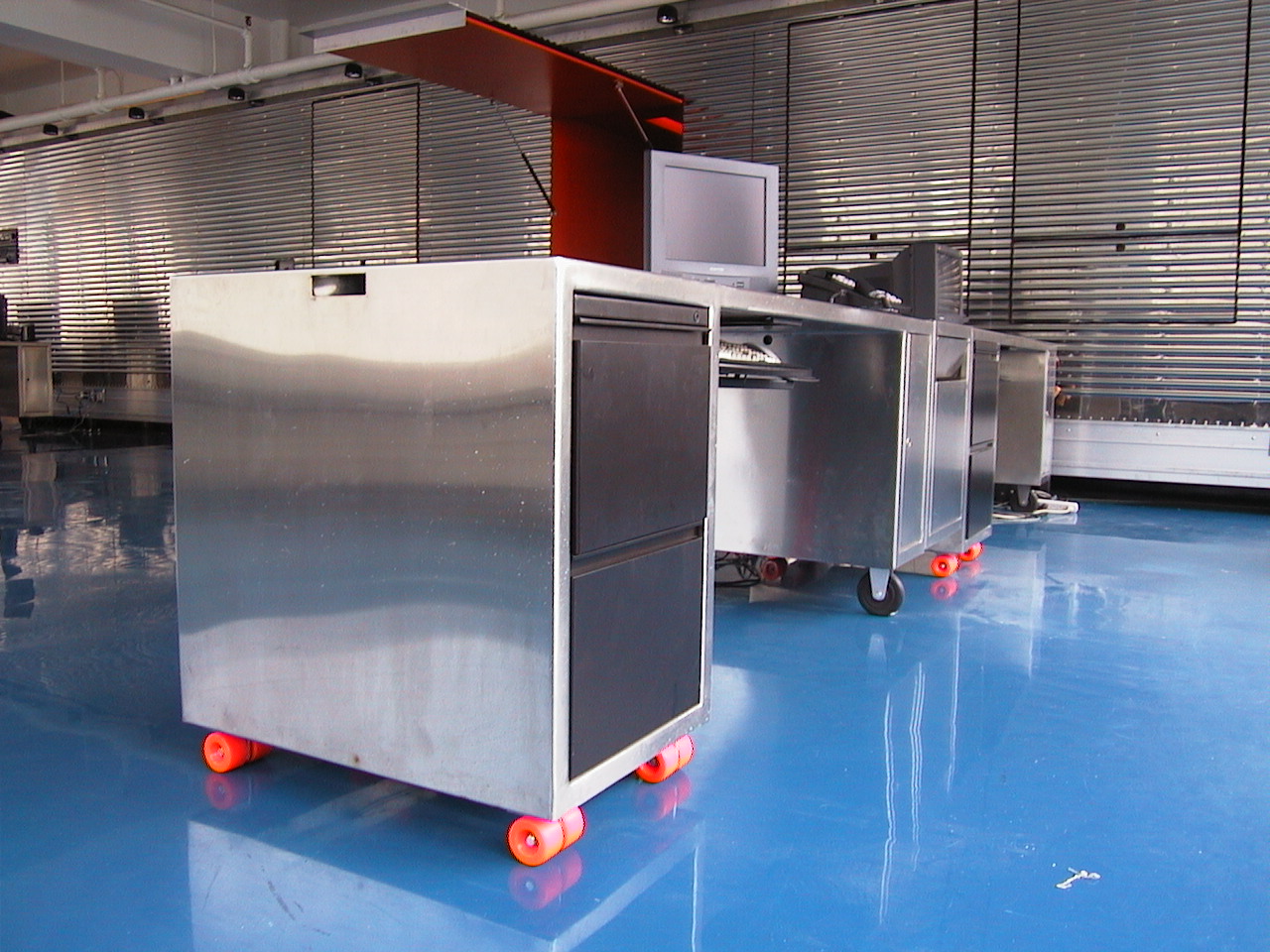 MANAGEMENT ARTISTS HQ
---
Client: Management Artists
Type: Office Renovation (Photographers' Agency)
Location: New York City
Size: 3,000 SF
Design: 2001
Photography: Paul Warchol

The agency occupies a warehouse space with large windows running along 3 sides. Parallel to the windowless side, a 60' long stainless steel truck container wall is built on site by the container manufacturer company itself. The various depths between the truck container wall and the existing walls behind it are used for storage/archive. The storage compartments are accessible through a double system of large pull up panels and small pull down panels, which are cut out of the corrugated metal skin. The pull down panels can be used as counter tops for quick office tasks. A system of stainless steel workstations on casters is devised to contain a 2-drawer filing cabinet and a full size CPU tower. A metal pipe magazine/portfolio rack, topped by a black rubber bench poured on site, runs the entire length of the wall opposite the truck container side. The concrete floor is coated by blue epoxy; the interior of all storage/archive compartments is painted safety orange.

---