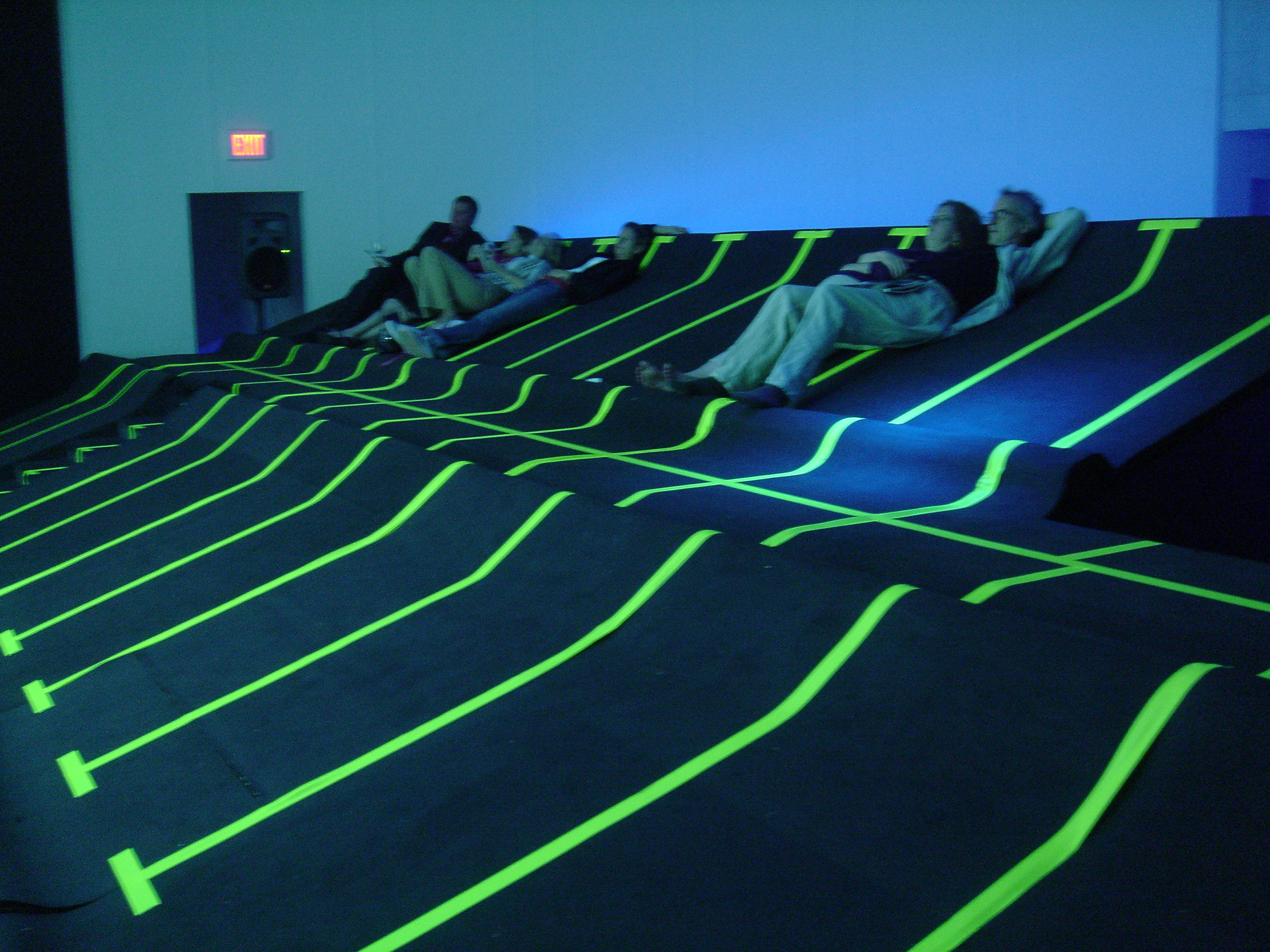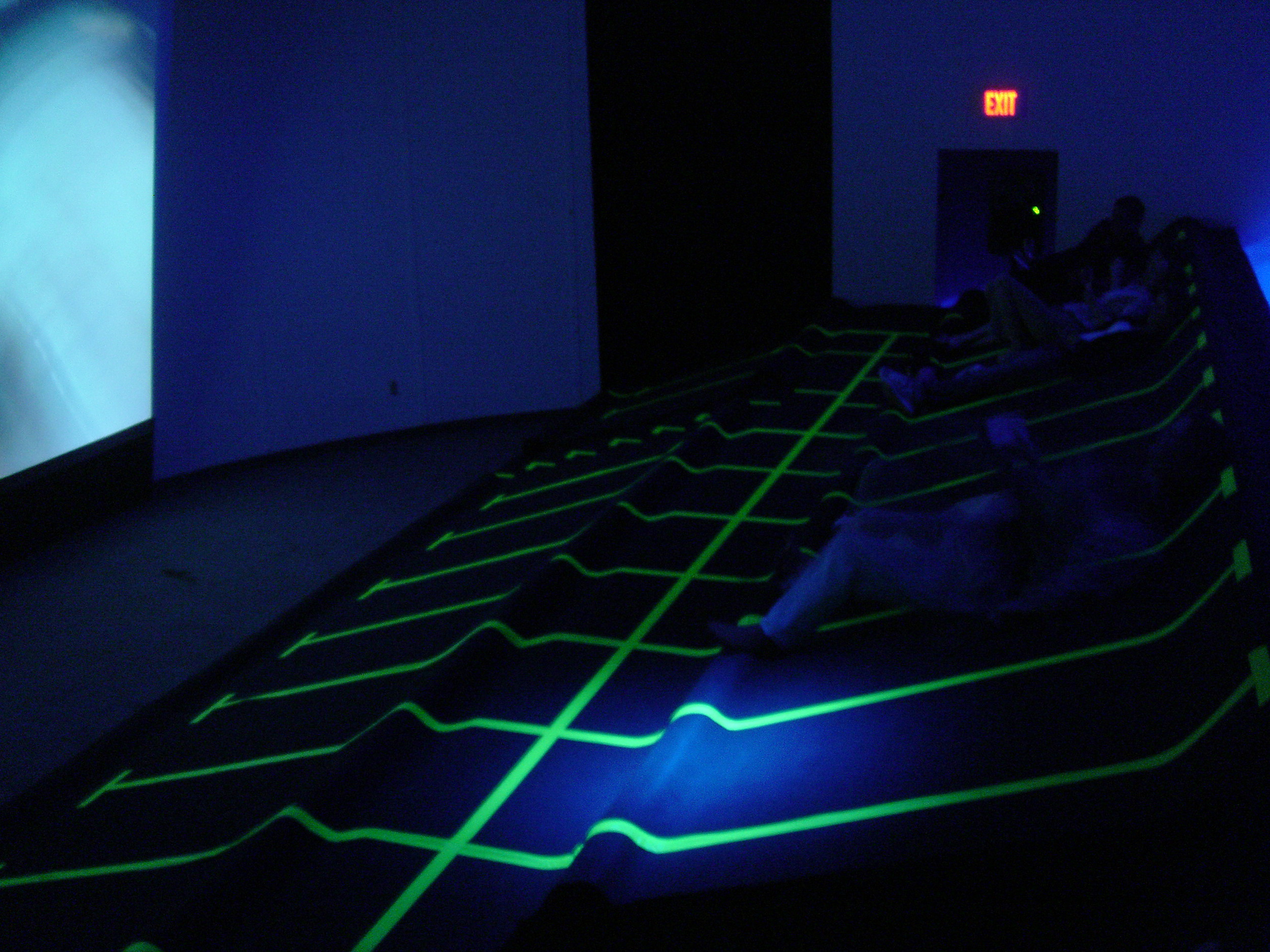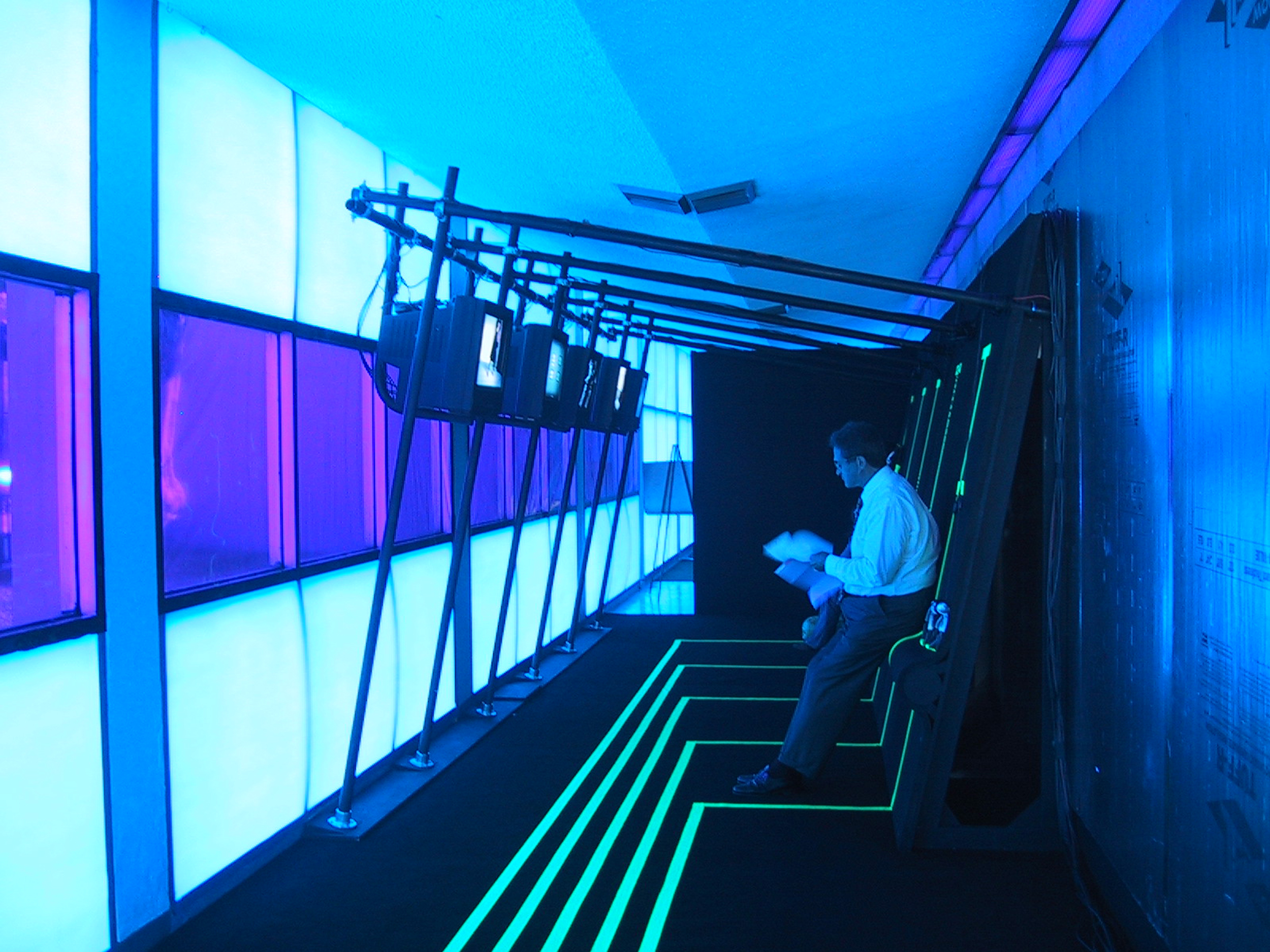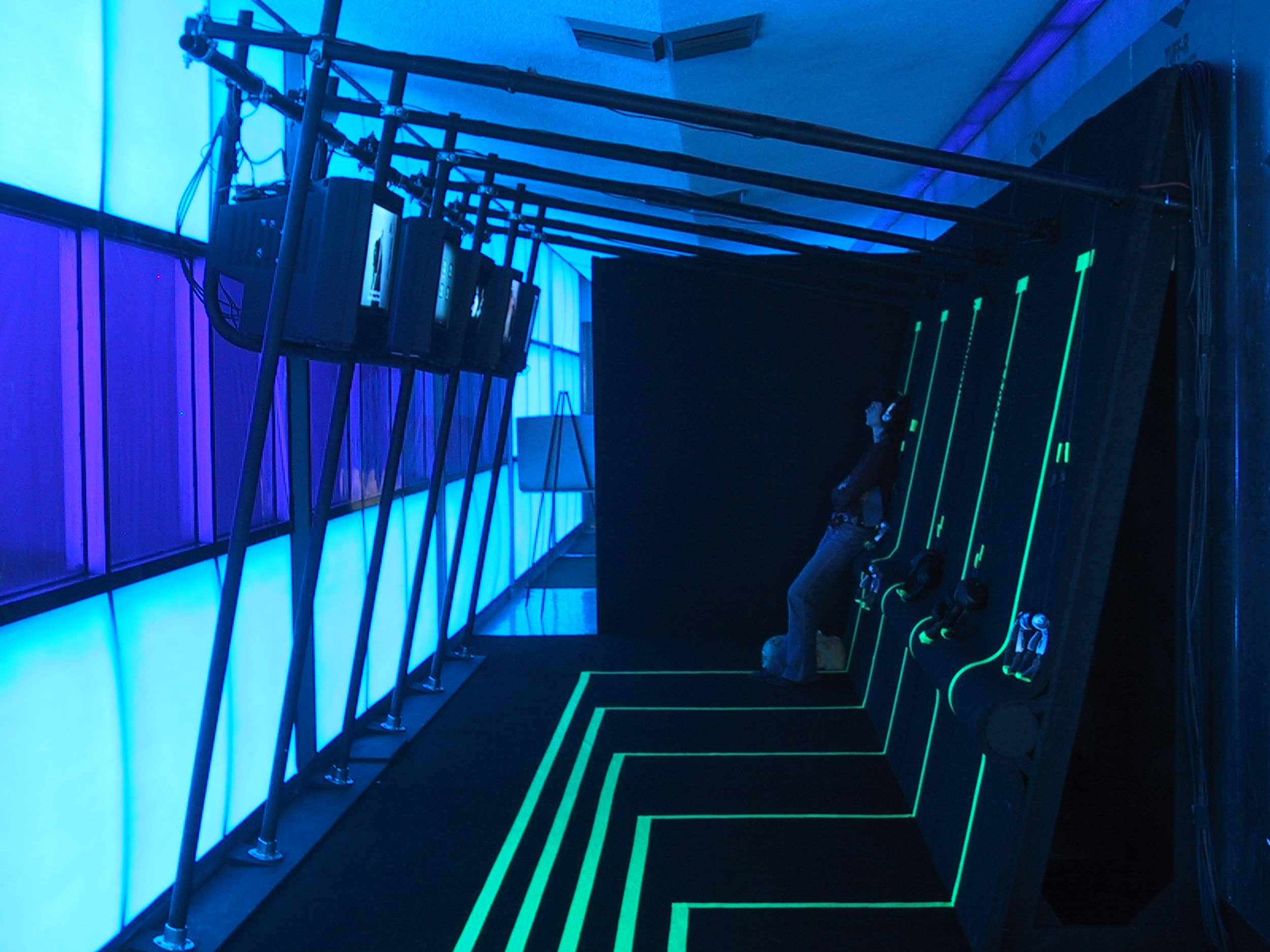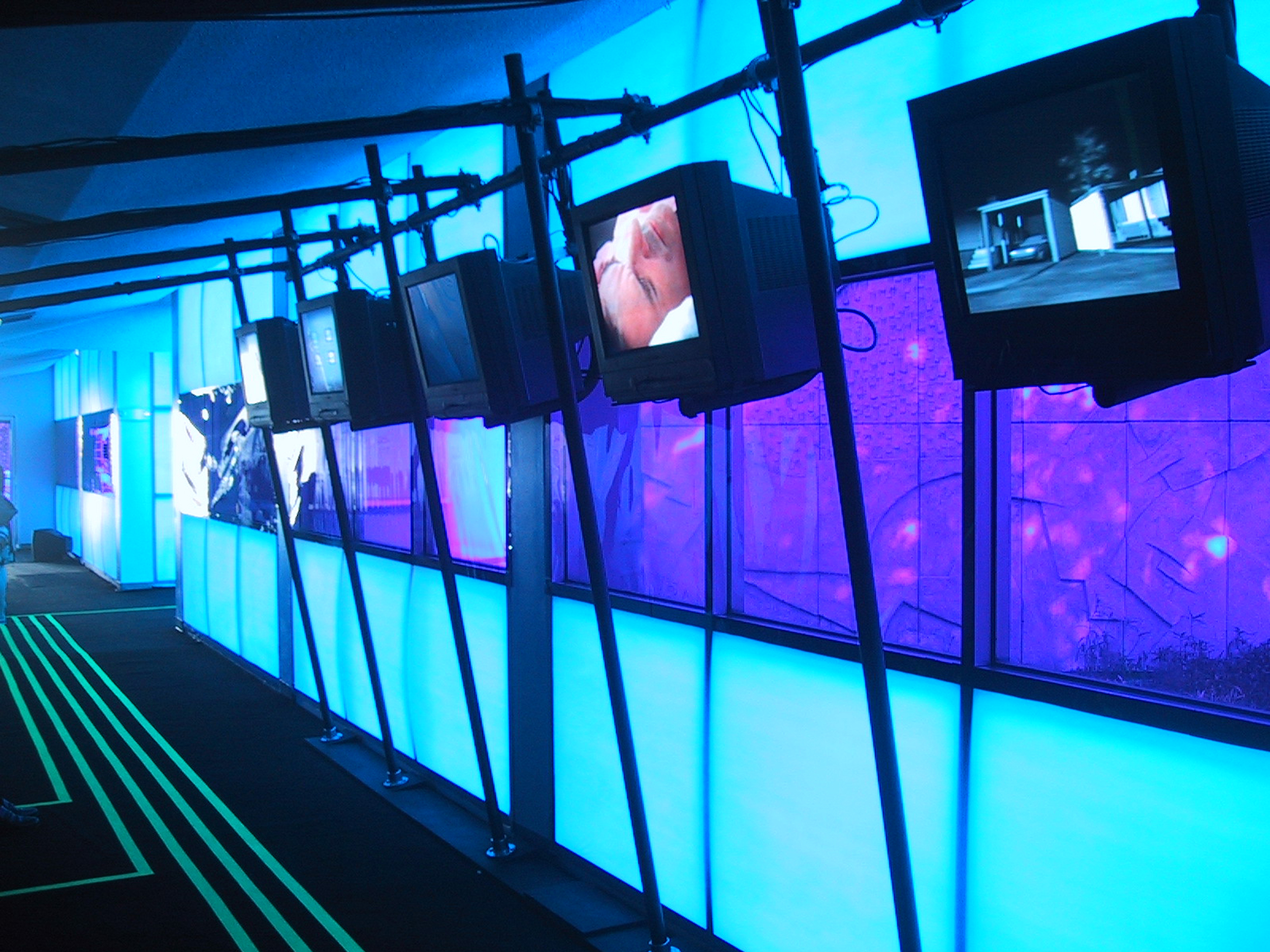 MIAMI ART BASEL video lounge
---
Commission: Art Basel
Type: Art Installation
Location: Miami Beach
Design: 2002-03-04

Continuing the idea of the leaning surface for viewing inside the rotunda, the monitors in the corridor are viewed from a leaning wall padded with closed cell black foam (same as in the rotunda). The monitors are mounted from a black pipe structure that is attached to the floor and the framing of the leaning wall. Each monitor can be viewed by at least two people from the leaning wall. The DVD/VHS players are to be strapped on the bottom of the monitors. The glass wall needs to be gelled in blue together with the line of fluorescent fixtures in the corridor, like it was last year. A partition wall needs to be built to separate the corridor installation and the restroom area as it was last year. The surfaces of the existing wall and the new partition wall are to be covered in black Celotex insulation panels.

---