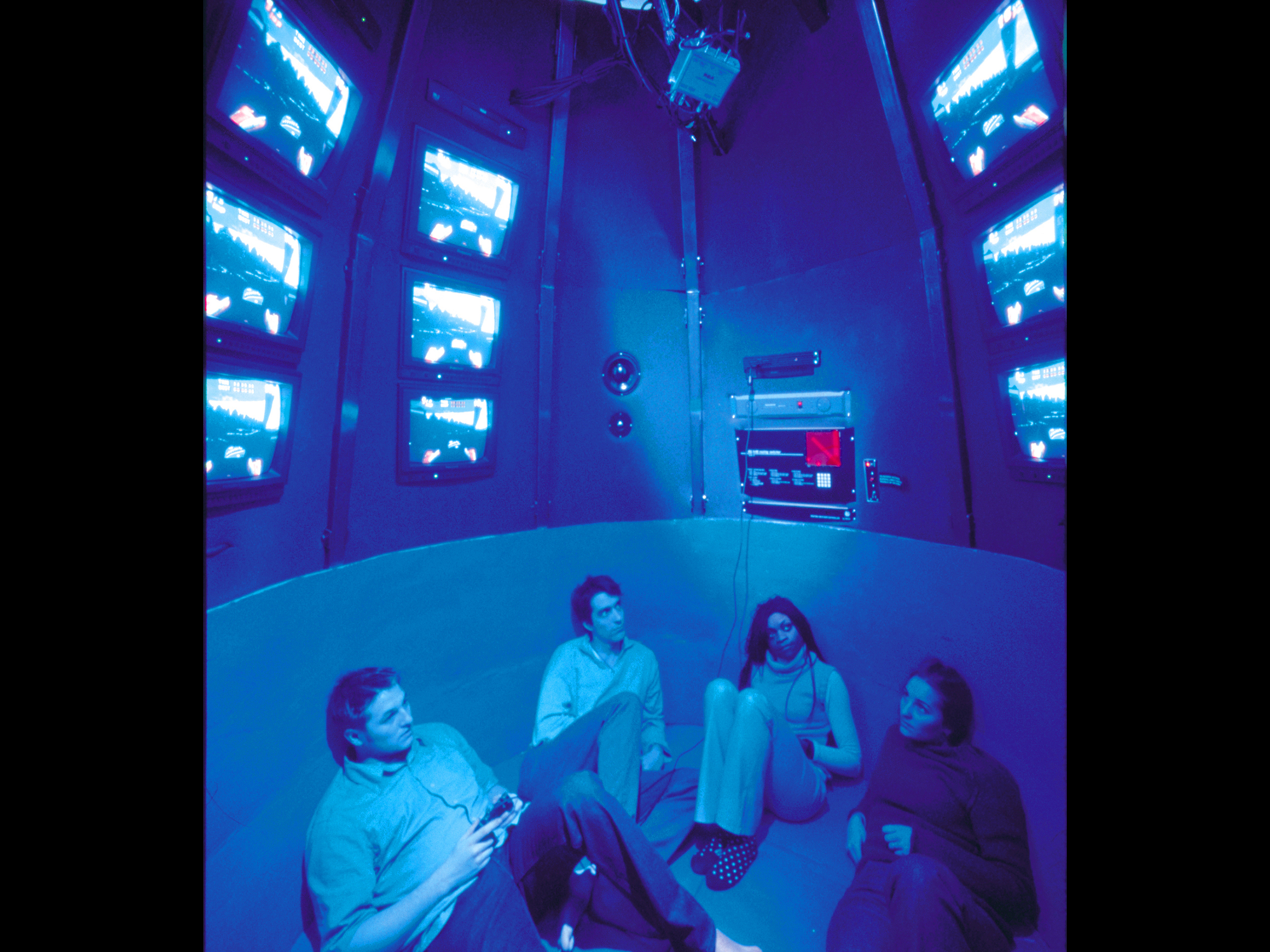 MIXER
---
Client: Henry Urbach Architecture Gallery, New York
Type: Art Installation
Completed: 2000
Structure: ARUP
Exhibited: Henry Urbach Architecture Gallery,New York
Guggenheim Museum Permanent Collection

Mixer transforms a steel cement mixer into a 21st century media cocoon suitable for lounging, viewing, and dreaming. Fitted with 12" monitors connected to a variety of audio/video inputs (surveillance cameras, satellite TV/DVD player, PlayStation 2), Mixer provides a plush, intimate environment animated by multiple channels of information and media. Pivoting on its central axis, Mixer offers, in the spirit of a DJ mixing booth, a space for one or few people to select, sample, and mix sound and imagery to suit individual fantasies.

To see an animation of this project, please visit the LOT-EK page on

Vimeo.



---