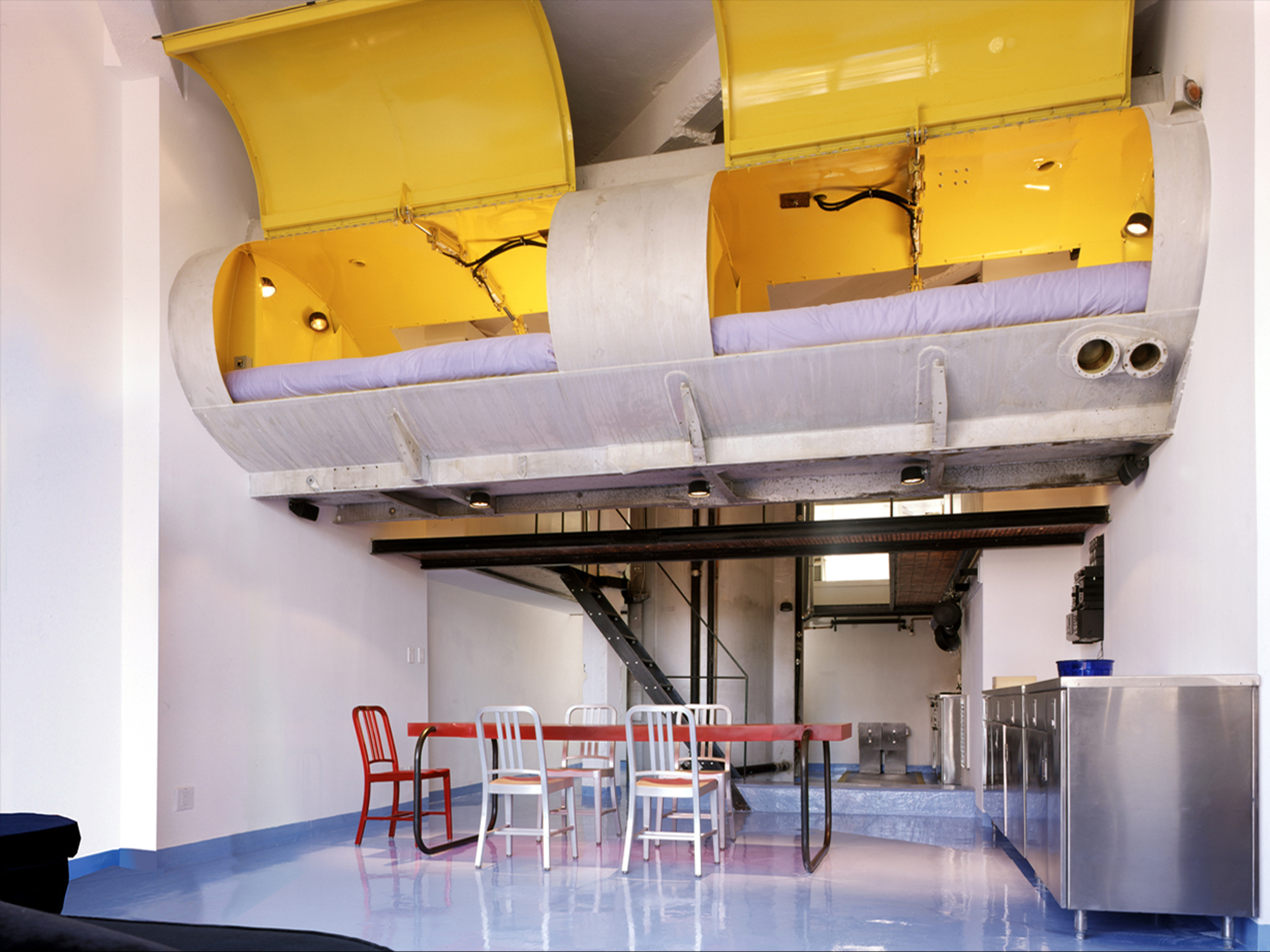 MORTON LOFT
---
Client: Private
Type: Residential Loft
Location: West Village, New ork
Size: 1,500 sqft
Design: 2000
Photography: Paul Warchol

A petroleum trailer tank is devised to encapsulate private areas within the apartment. It is imported into a loft space on the fourth floor of a former parking garage. The tank is cut in two sections that enclose intimate functions, leaving the surrounding space undivided and unobstructed. One section is placed horizontally over the living room and contains two sleeping pods. Four large hatchback doors cut from either side of the tank are operated by hydraulic pistons and open up at the push of a button to offer sunlight and ventilation to those in bed. The second section is placed vertically from floor to ceiling. It contains two bathrooms stacked on top of each other. Its interior is coated with automotive enamel, while all plumbing is exposed on its outside. A fire escape ladder leads to a ring of metal grating catwalks at the mezzanine level. The metal grating is filled with clear resin to generate a smooth walking surface. The catwalk grating gives access to the upper bathroom, the sleeping pods as well as to closets on either side.

---