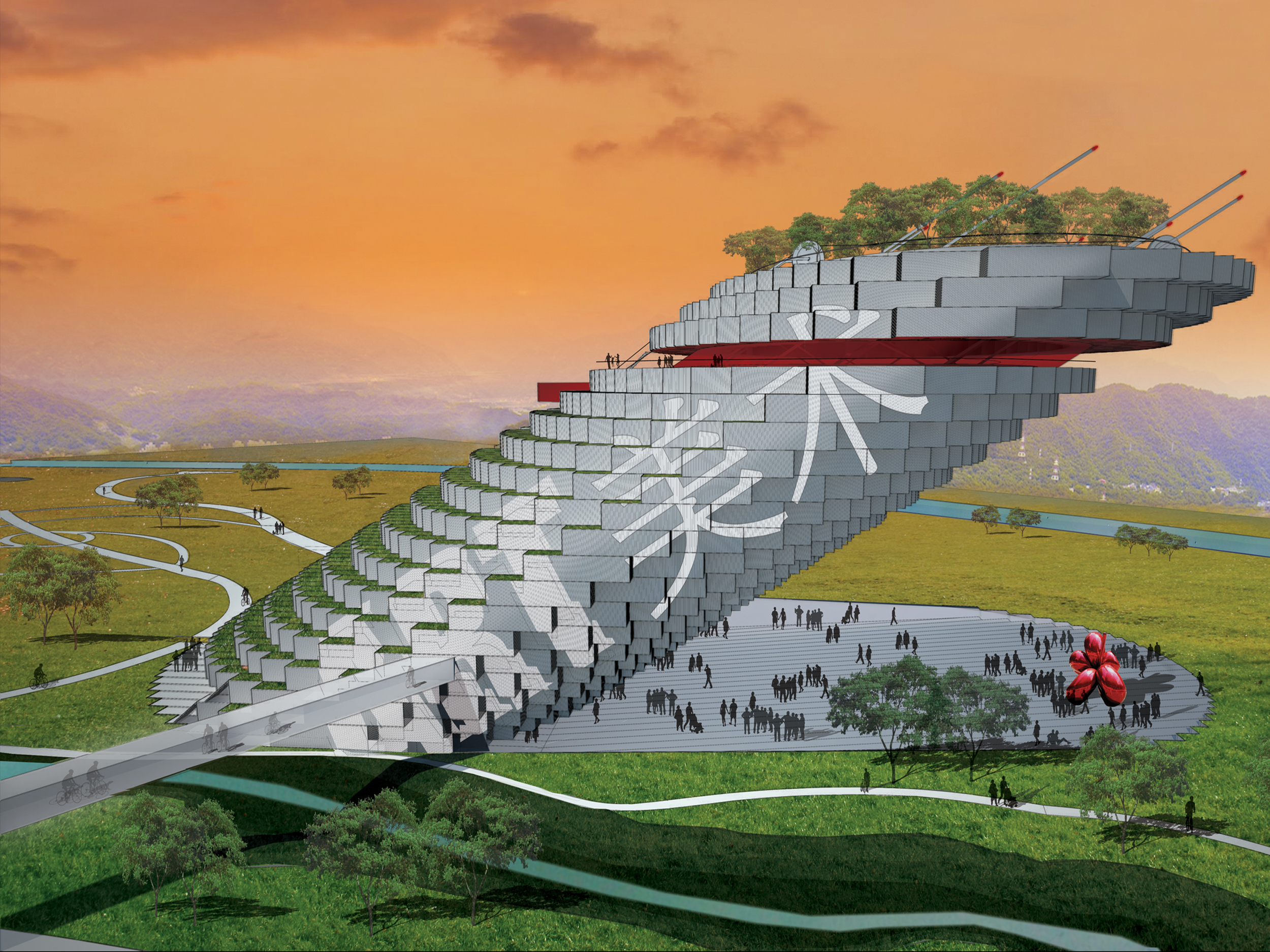 TAIPEI ART MUSEUM
---
Type: Museum
Location: Taipei, Taiwan
Size: 340,000 SF
Design: 2011
Structure: Silman
Mechanical/Sustainability: ARUP
Lighting, A/V Consultant: ARUP
Competition

Approximately 1,100 shipping containers create the curved "walls" of the building. The stacked containers shift to create "stepped" edges, generating the strong volume of the museum as a sculpture – its arrow-like bulkhead floating over the landscape, transporting visitors towards the future of contemporary art. The design for the New Taipei City Museum of Art concentrates the entire program within a highly-visible single, iconic structure. The building is pierced by a walkway and bike-friendly passenger bridge, which functionally connect NTCArt to the surrounding setting. Externally, the program begins at ground level – where the striking cantilevered structure provides a protected and shaded pedestrian plaza underneath, perfect for resting, play and as an open-air sculpture garden. The exterior sunken plaza is connected to the underground level for special exhibitions. The museum entrance at ground level includes an open area, which functions as a lobby/information center. Triple-height exhibition spaces are designed to provide a variety of permanent exhibit halls and rooms. A Children's Museum is located at the top level of the structure. The entrance lobby for the Children's Museum is situated one level below, alongside entrances to two full-service restaurants. The very top level of NTCArt would serve as a planted observation deck/park. Offering a commanding view of the surrounding valley and beyond, the deck is accessed by a funicular system, which cuts through the two inclined sides of the structure to carry visitors up and down. Each container level serves as a grass-planted "step" for visitors to enjoy views of the area. A large digital display, with panels placed within the containers' ends, transmits video art for those on the plaza, serving as a draw for passerby traveling on nearby roads.

---