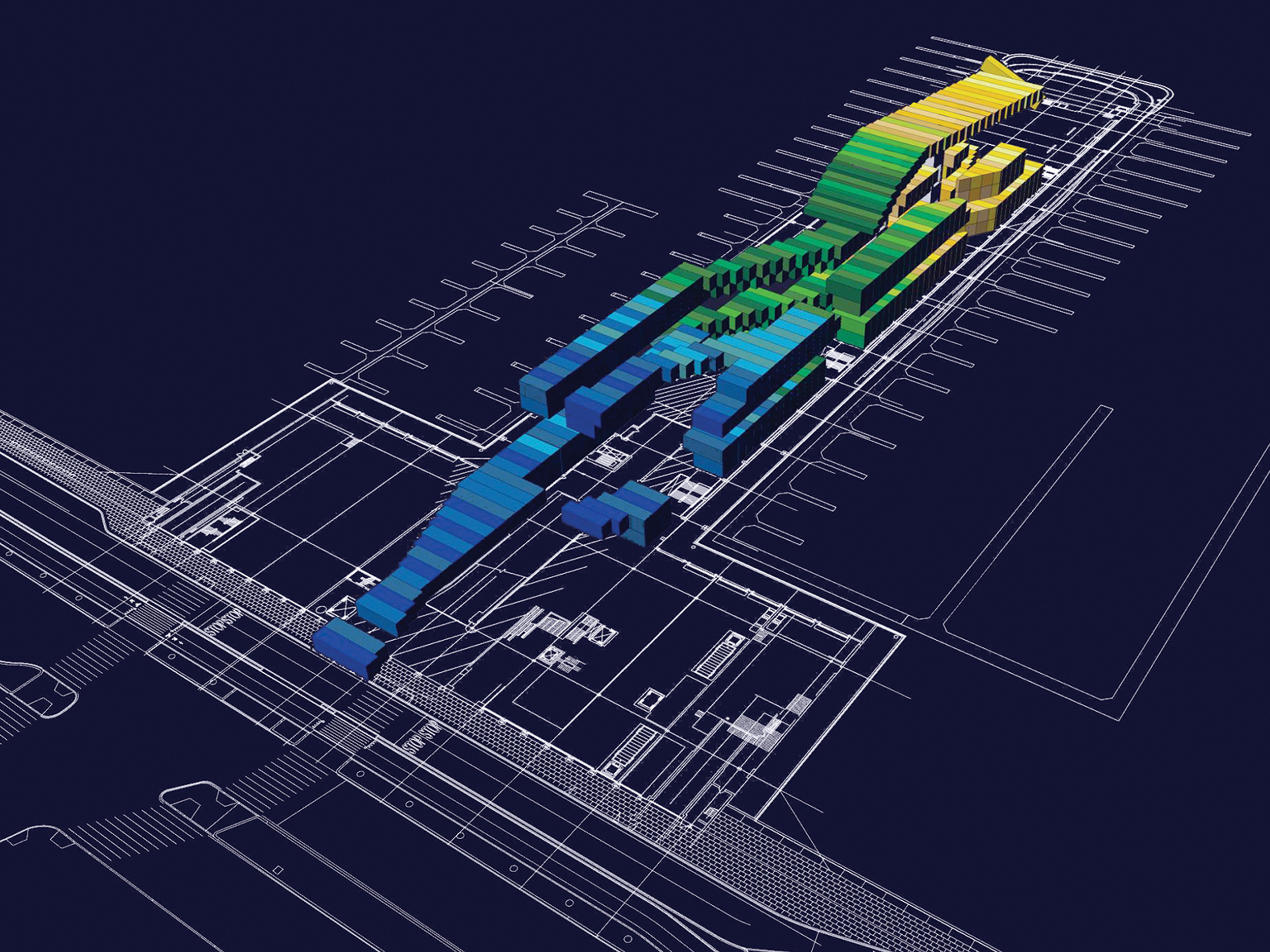 PIER 57 - SUPERPIER MARKET
---
Client: Young Woo & Associates / Hudson River Park Trust
Type: Mixed Use (market, restaurants, park, outdoor theater)
Location: Hudson River, New York City
Size: 400,000 SF
Design: 2008
Structure: Silman
Mechanical/Sustainability: Buro Happold

The conversion of Pier 57 seeks to transform the utilitarian industrial building into an open and public building that weaves, within its four-level existing structure, the outdoor environment of the Hudson River Park with cultural and leisure indoor activities. The program includes a 170,000 square-foot covered, open-air food and retail market, which will contain New York's first large-scale concentration of year-round, affordable work/sell space for artisans and other small businesses. In addition, the structure will contain restaurants on ground and second levels, a park with an outdoor movie and performance amphitheater on the roof, a boat marina with cafés along the exterior esplanades. The design retains the existing interior ramp connecting ground and second floor and continues it from the second floor to the roof as an open public street. The diagonal trajectory will take visitors through the building directly from the main entrance along the Hudson River Park promenade as an inclined extension of 15th street - a covered street that traverses the entire structure flanked by activity, open to city and sky views and bathed by natural light. The interior architecture of the retail/urban market is articulated through the reuse of shipping containers, as a sustainable practice, as well as a reference to the shipping history of the river and the pier's previous port function. At the roof level, the motif of the ramp is continued to form an open amphitheater within the elevated park. The amphitheater acts as a cover for the ramp below, a solarium and social space in the daytime, and an event infrastructure at night, for outdoor screenings and performances programmed by the Tribeca Film Festival.

---