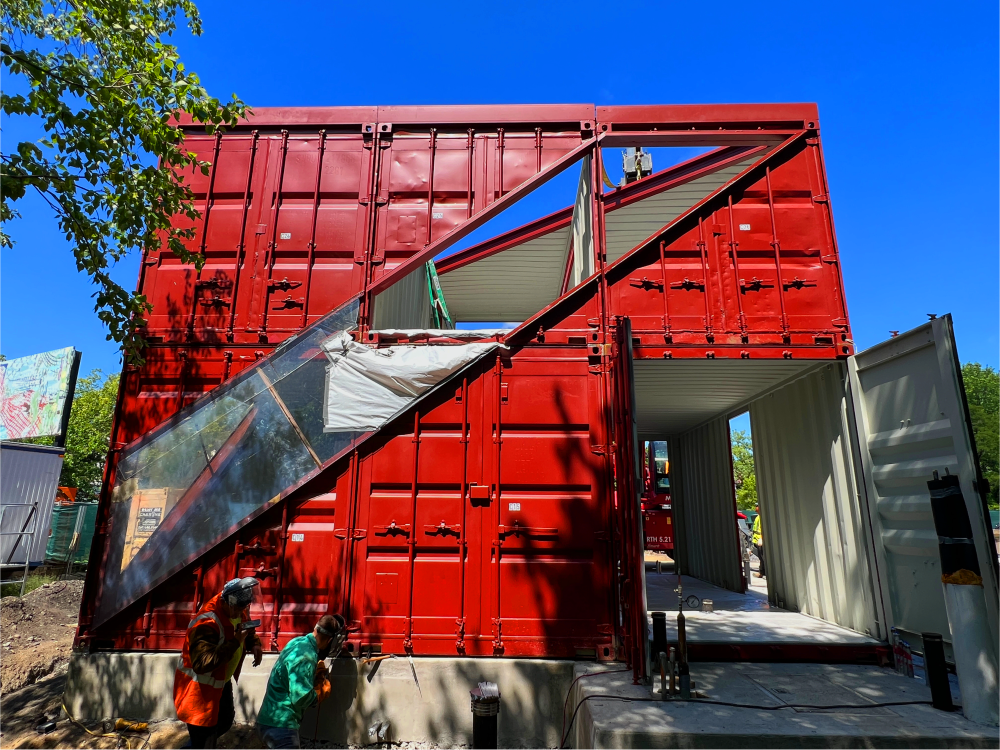 THE CUBES @ SOCRATES SCULPTURE PARK
---
Client: Socrates Sculpture Park
Type: Art & Education
Location: Queens, New York
Size: 2640 SF
Design: 2016
Structure: Silman
Mechanical: JFK&M
Civil: Langan
AWARD:

NYC Public Design Commission - 2017 Award for Excellence in Design



The Cubes at Socrates Sculpture Park house the park's offices and a space for art classes, meetings, and education at the ground level. The project developed after the Whitney Studio was disassembled and removed from the museum's sculpture courtyard on Madison Avenue, and donated to Socrates Sculpture Park. The new building is the result of multiplying the existing cube. Two more cubes are added to the original Whitney Studio to house the program, plus an open-air "ghosted" cube where the geometry supports a shading canopy for outdoor workshops.

Located at the main entrance at Vernon Boulevard, the new building will anchor the park's administration on-site and create new opportunities for year-round programming.

---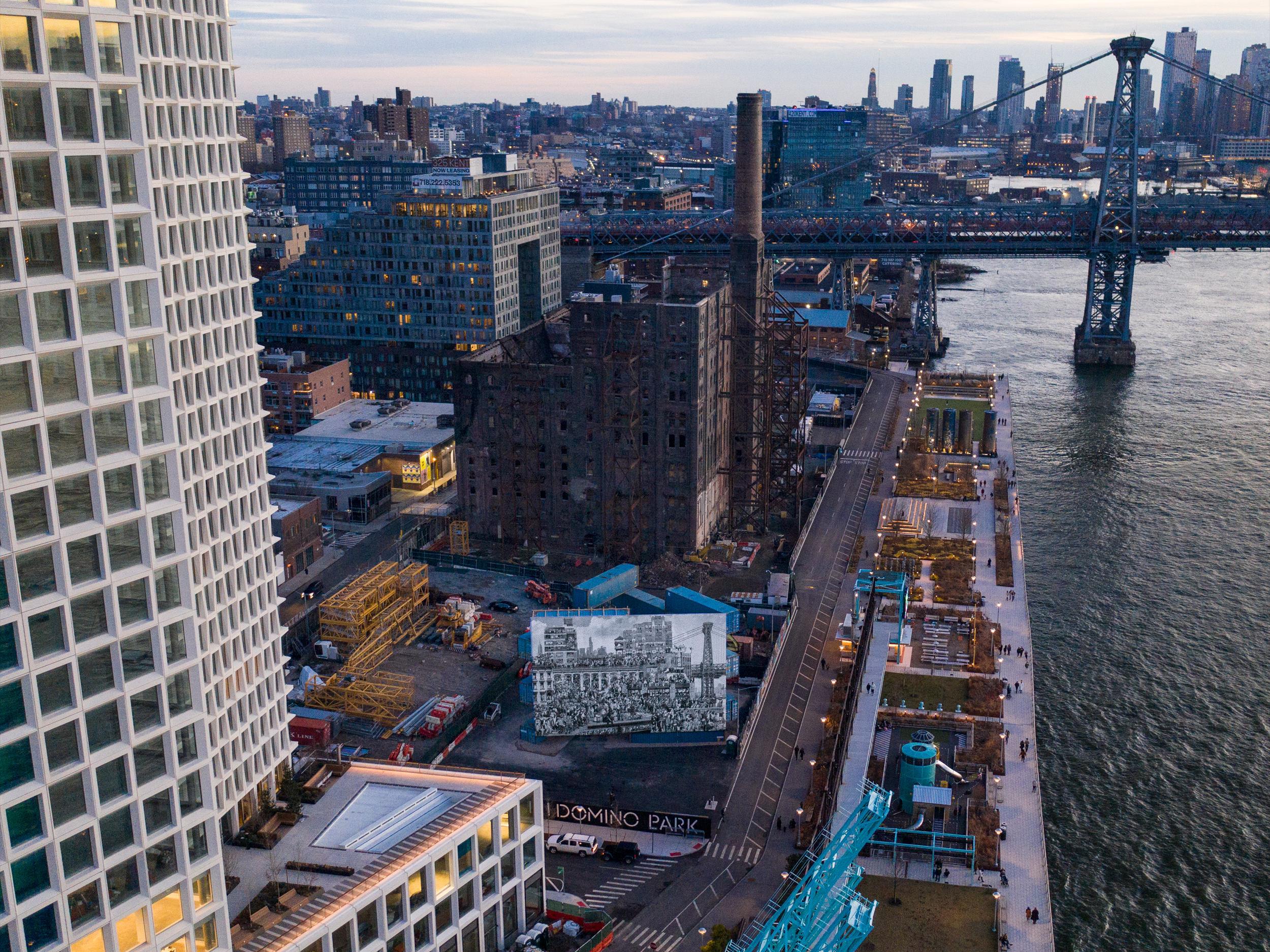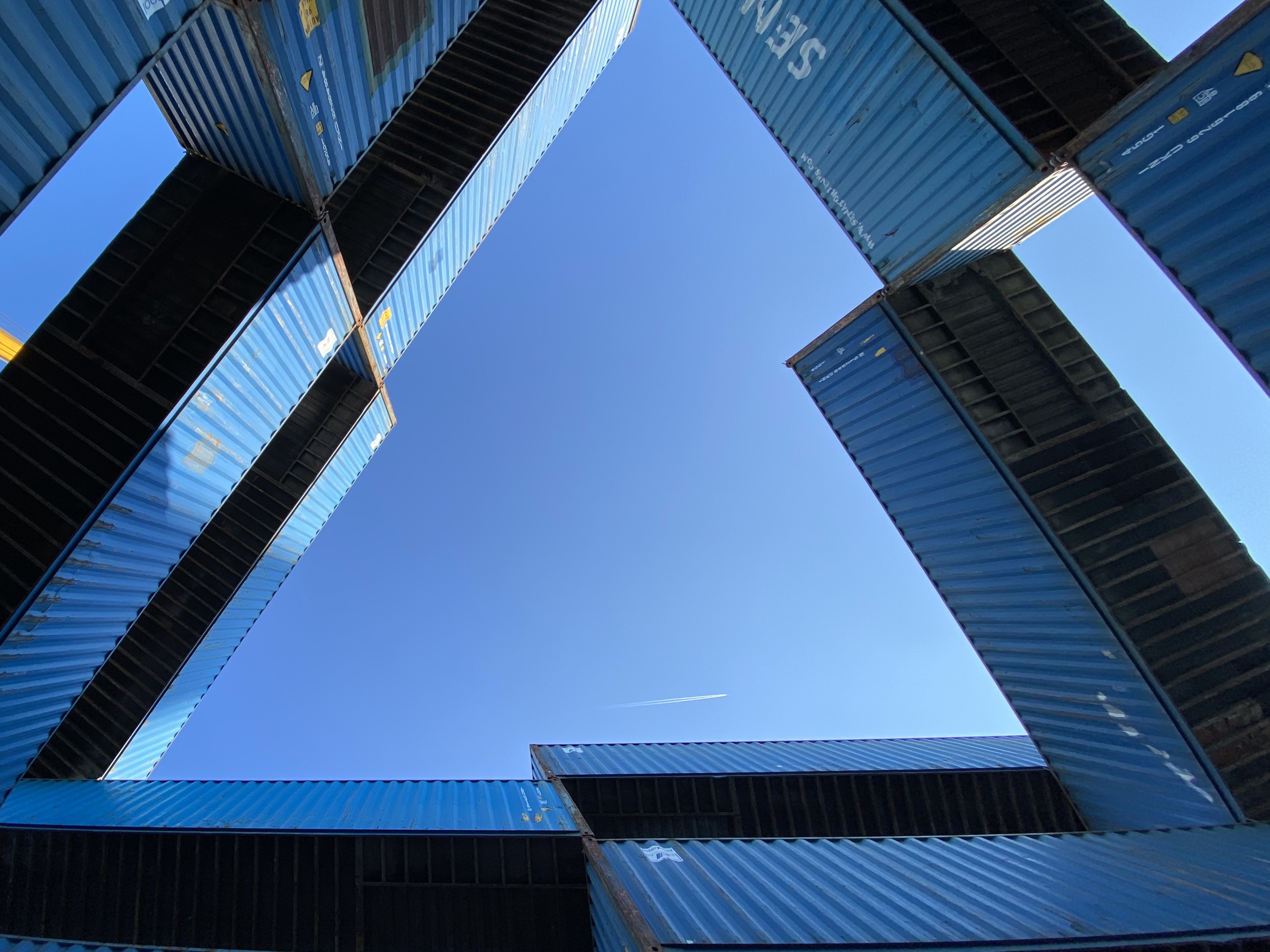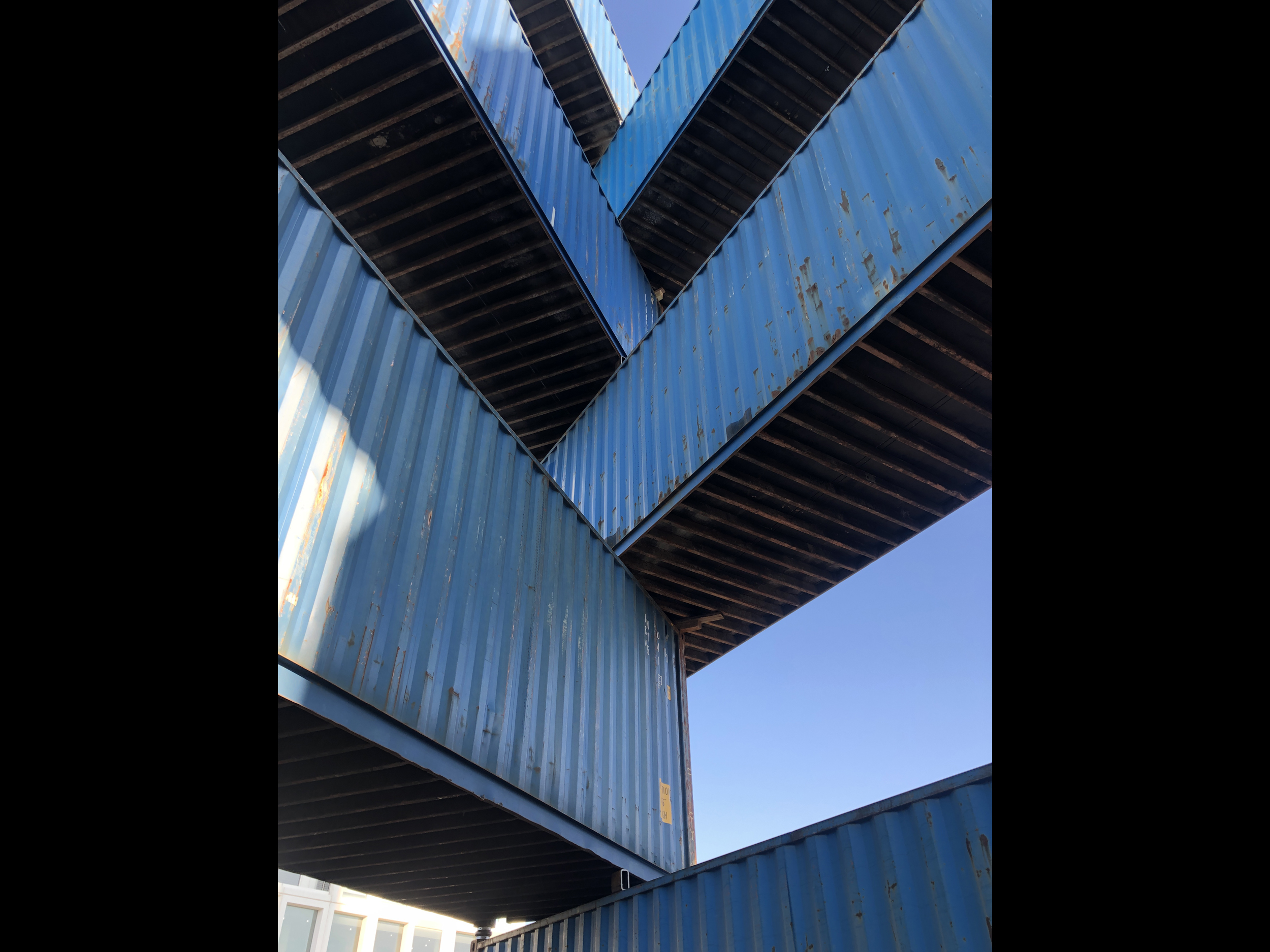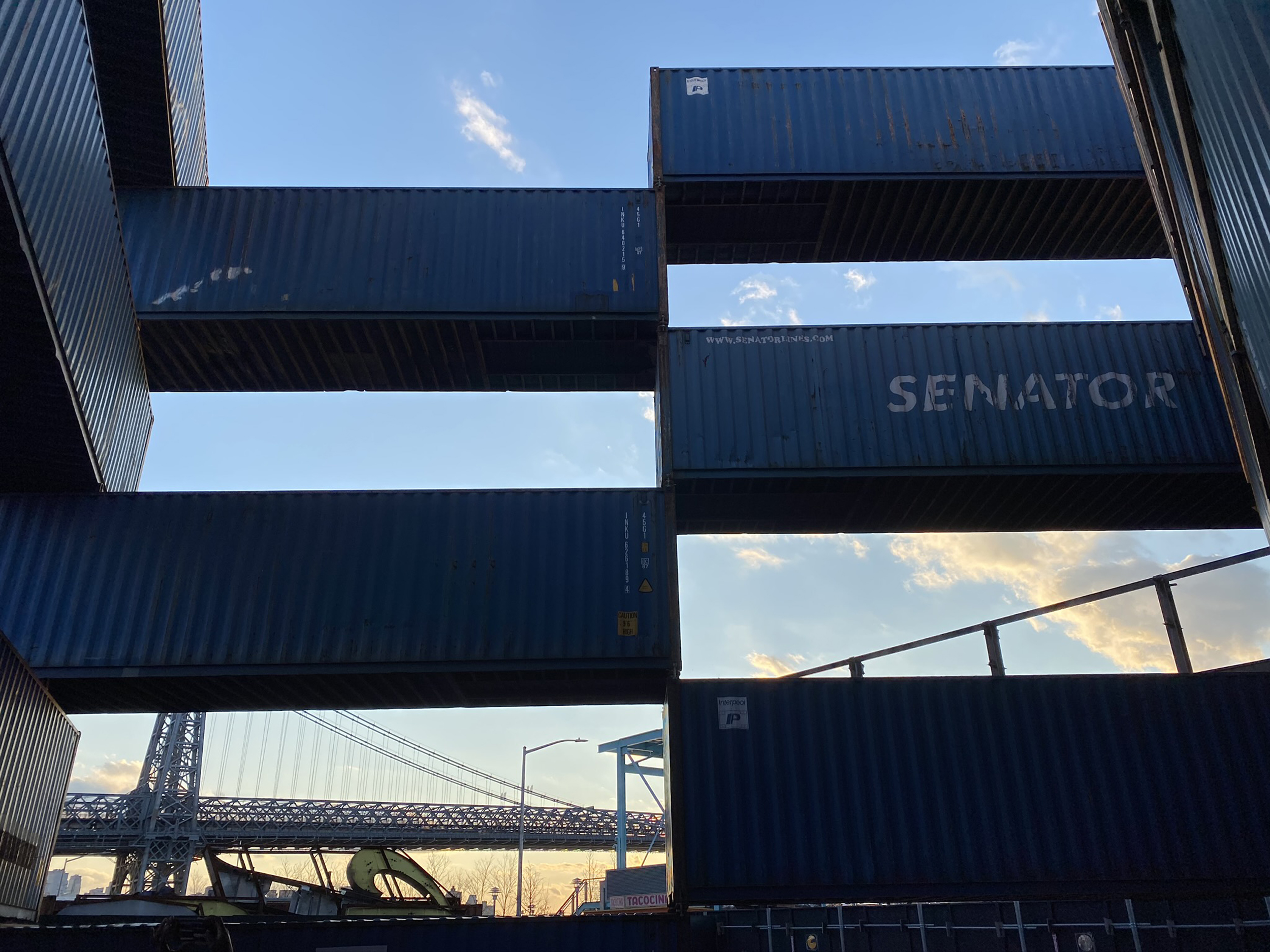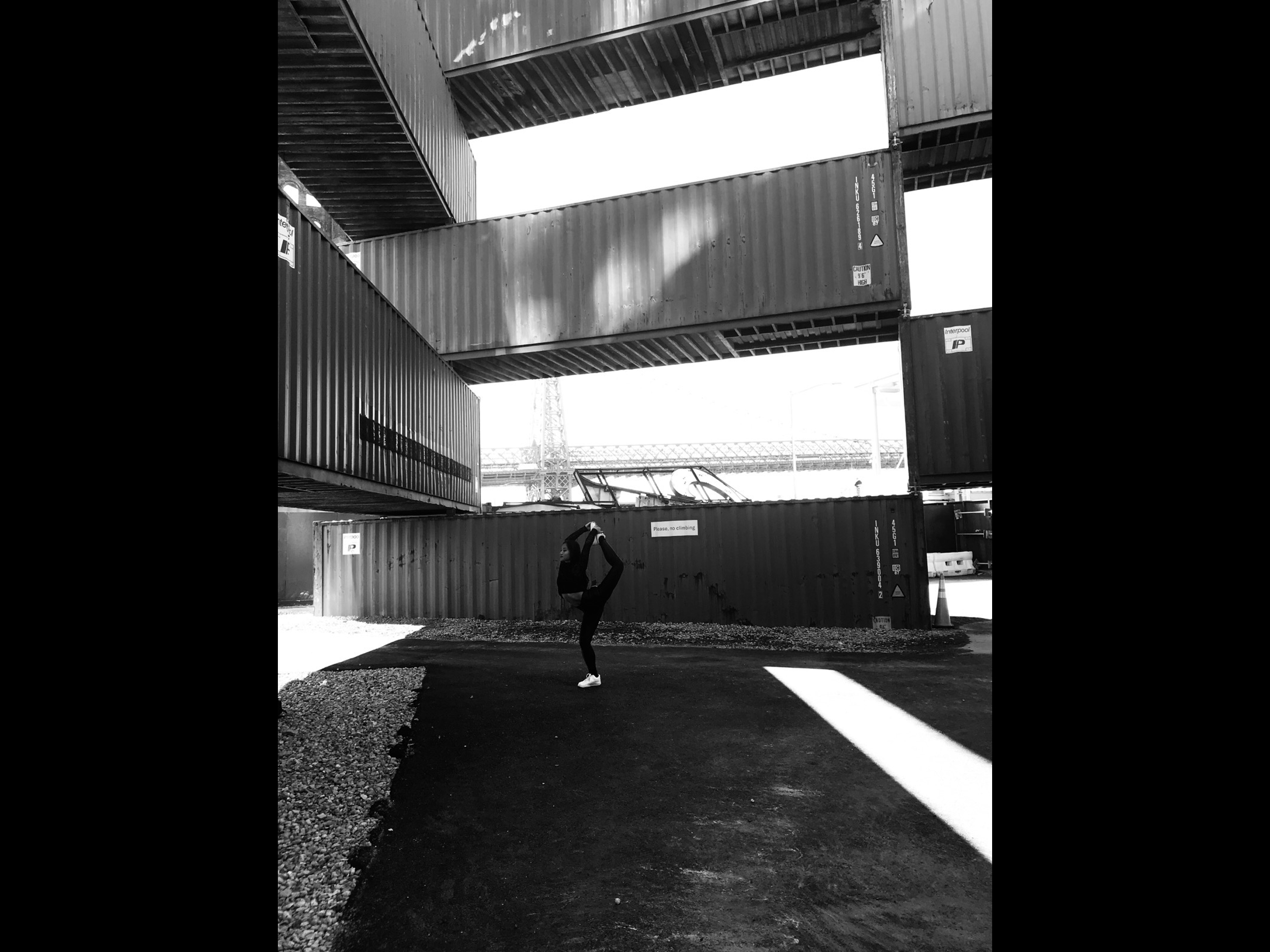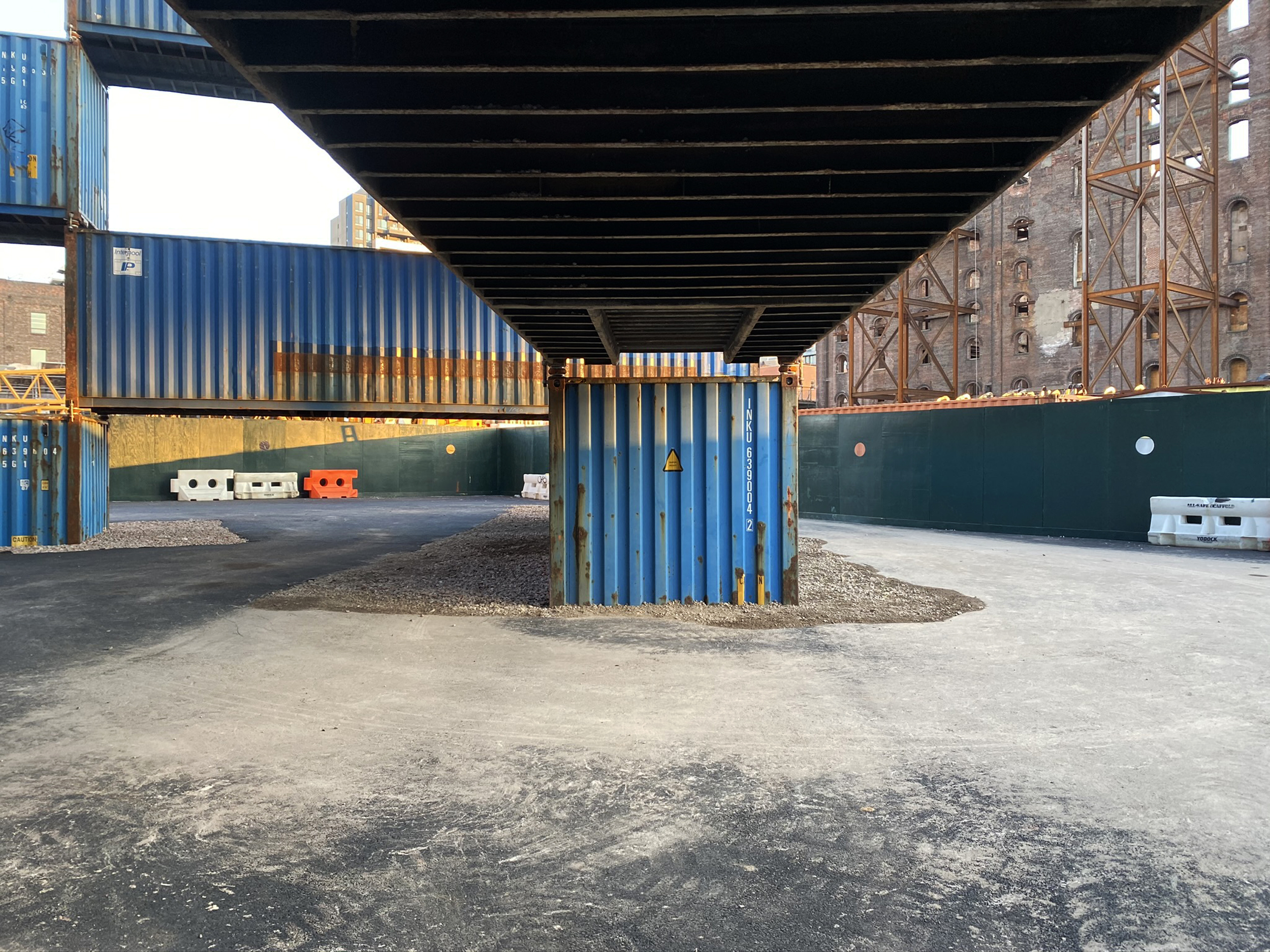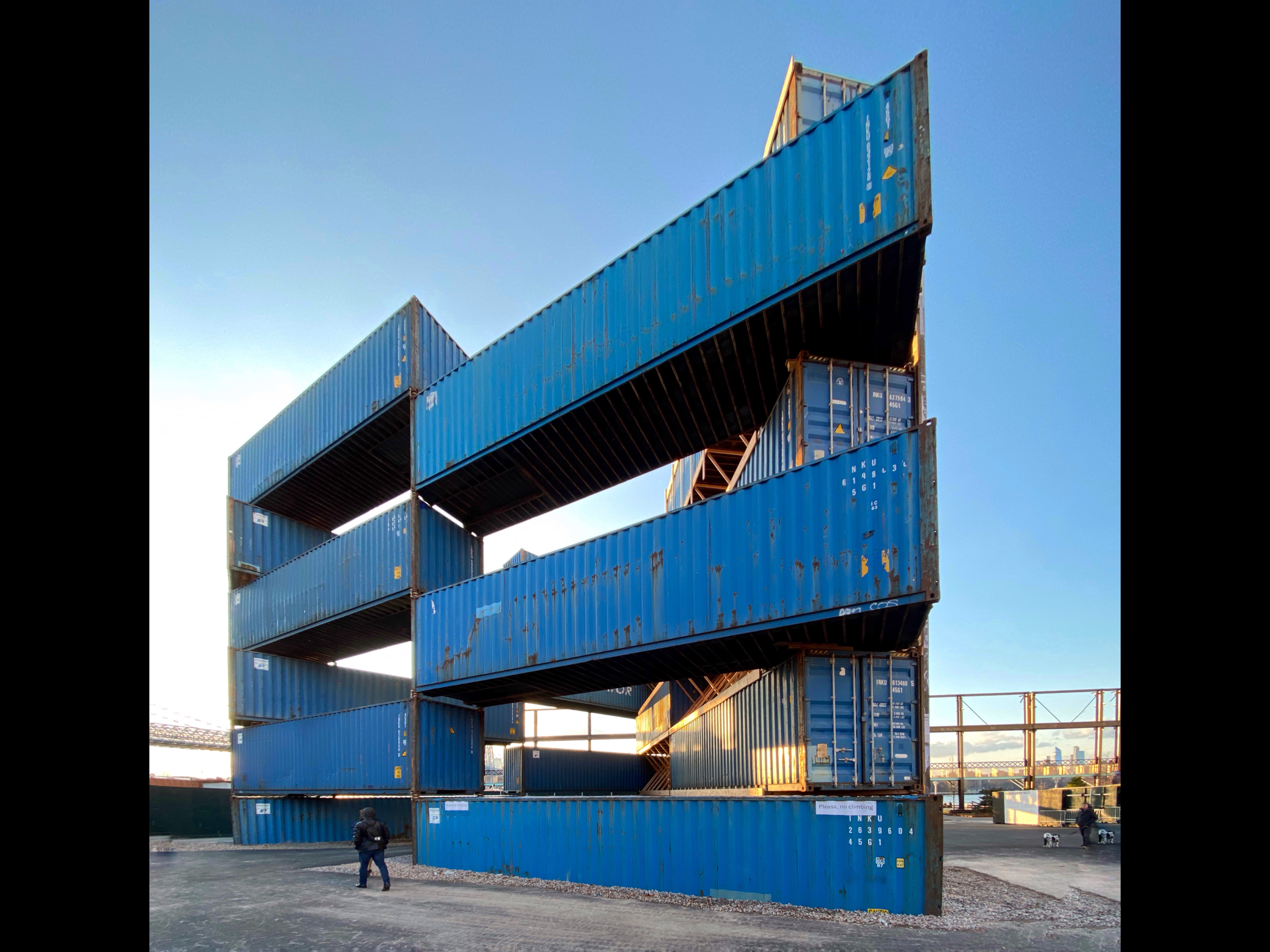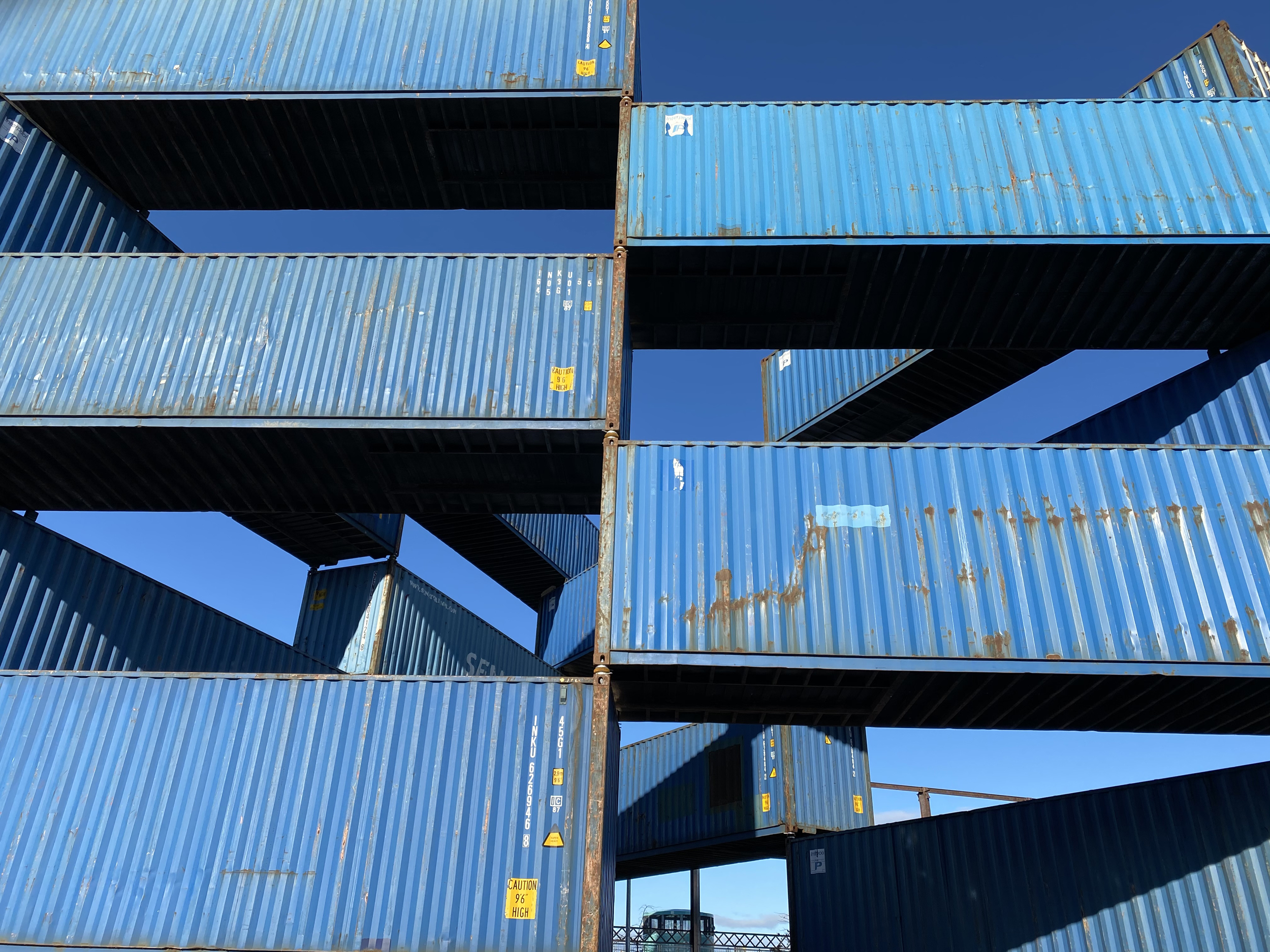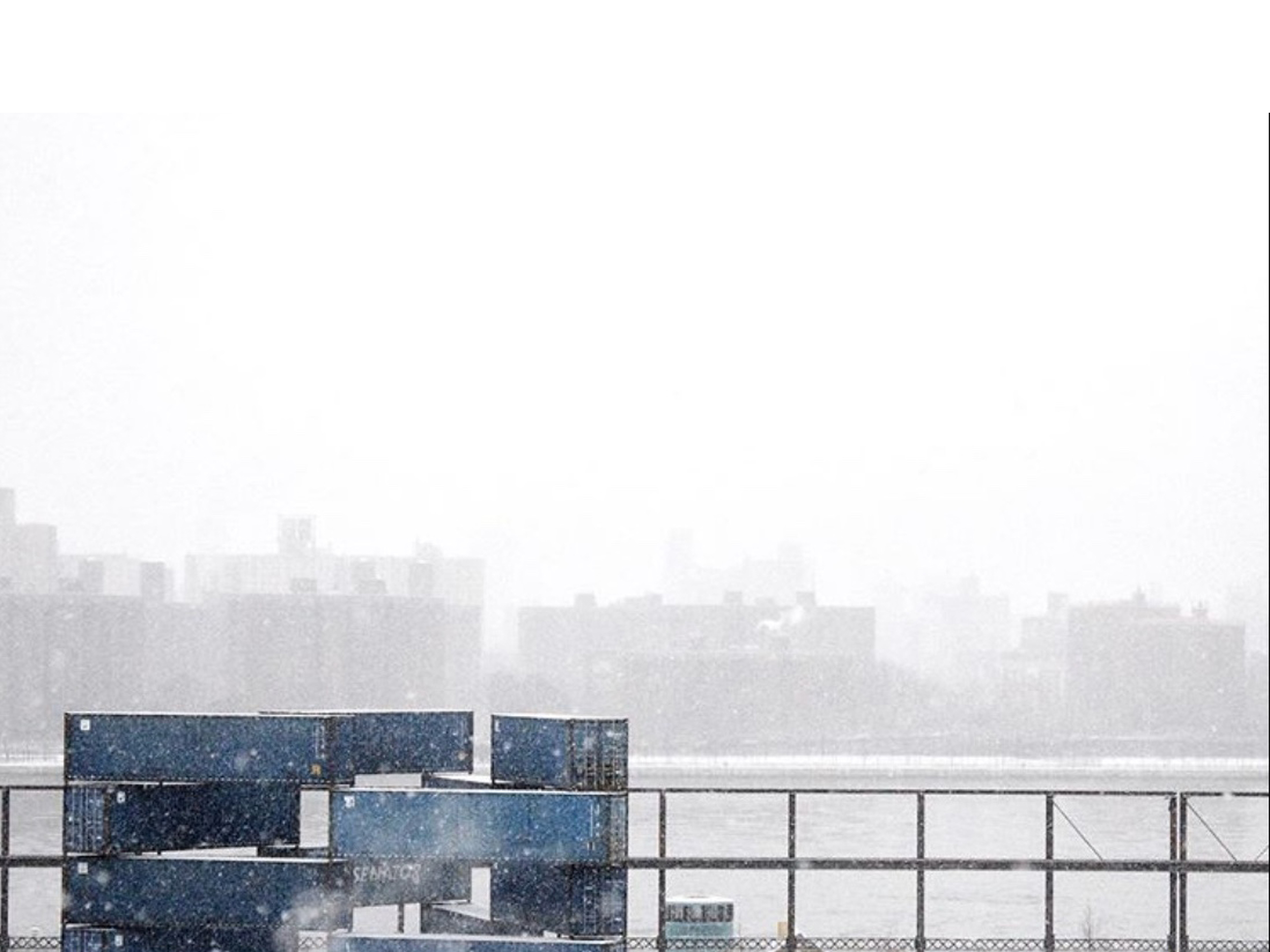 TRIANGLE STACK #3
---
Client: Brooklyn Museum
Type: Public Art Installation
Size: 3,400sqft
Location: Domino Park, Williamsburg, Brooklyn
Design: 2020
Consultants: Structure: Silman, Eytan Solomon, Hermona Tamrat
Fabrication: Containers, Sea Box; Connections, Maspeth Welding + Peck&Hale; Site Work, Craft Workshop
Photography: Courtesy of LOT-EK + Marc Azoulay © JR-ART.net

TRIANGLE STACK #2 is designed for the Brooklyn Museum to support an urban-scale mural by the artist JR, and create an instant public space, a 60-foot tall triangular courtyard open to the city and the sky.
STACKS are temporary large-scale installations that aim at creating sudden and powerful experience in public space. Taking advantage of the systems and technologies for movement and storage of shipping containers, STACKS propose 'dry' assemblies, in which containers are selected and simply piled up to form different configurations—generating a variety of volumes and of interior spaces. Strategies of repetition and variation both channel and challenge the shipping container's structural logic: twisting the conventional container masses with attention to space, and to a direct one-to-one experience as the stack space is visited, crossed and traversed freely. STACKS are site activators.
In May and June 2018, JR's mobile studio was parked at fifteen different locations around the five boroughs of New York City, chosen for being specific crossroads of the city. JR and his team photographed 1,128 New Yorkers, from all walks of life, in their own neighborhoods. Only through this artistic process can such a unique cross-section of the city be brought together in a mural. The aim is to tell a story of New York City today through art: its energy, its feats, its issues, its people.

---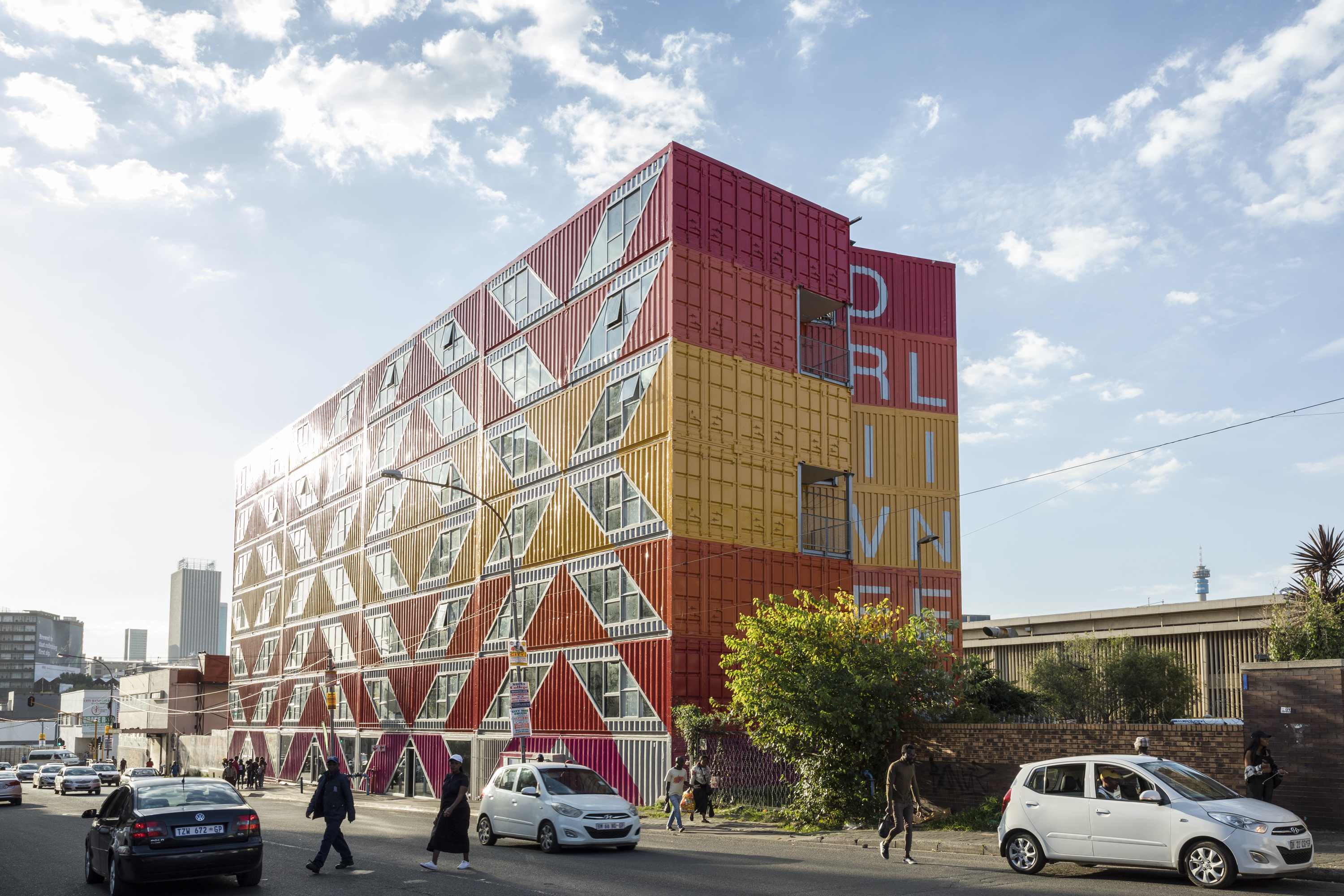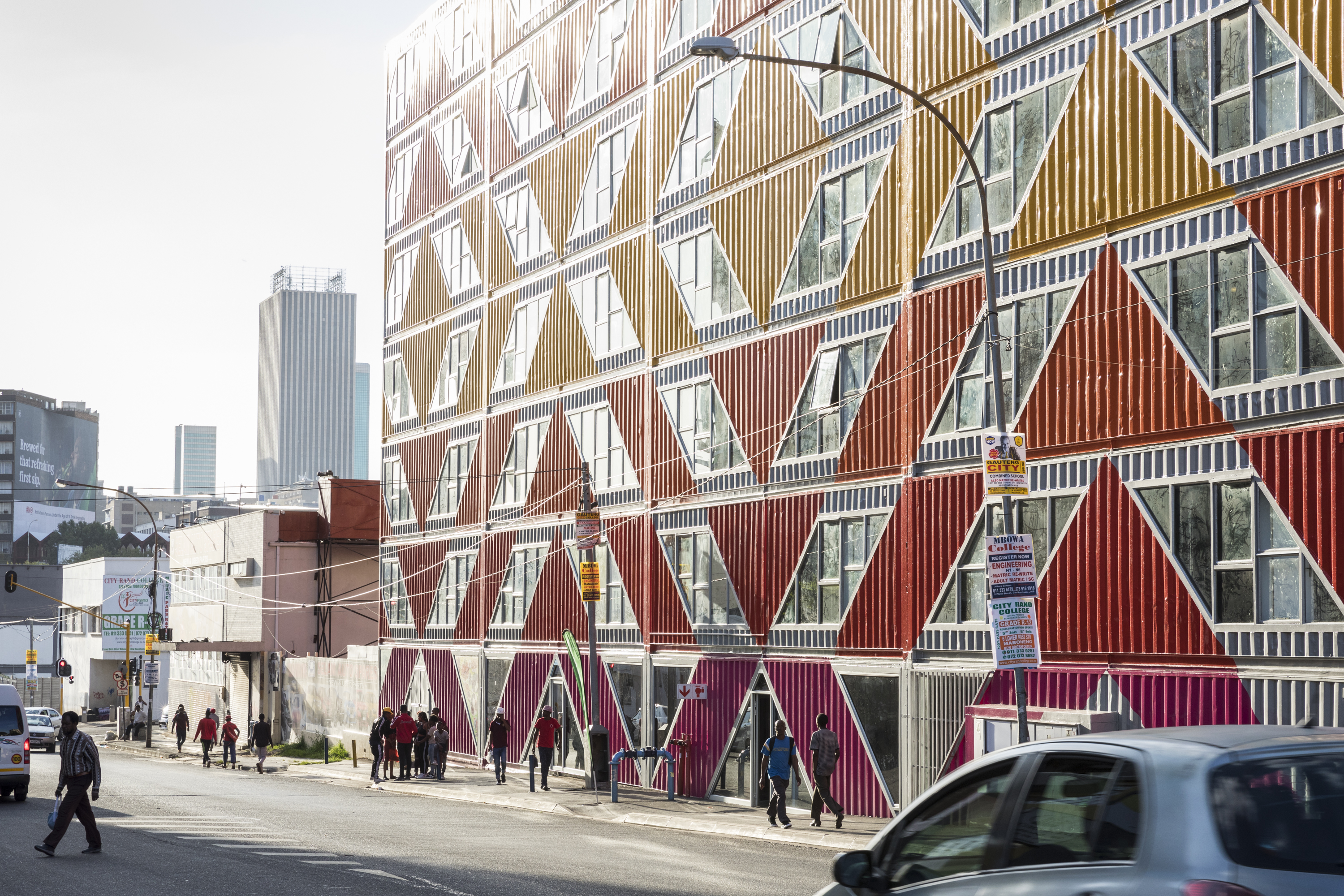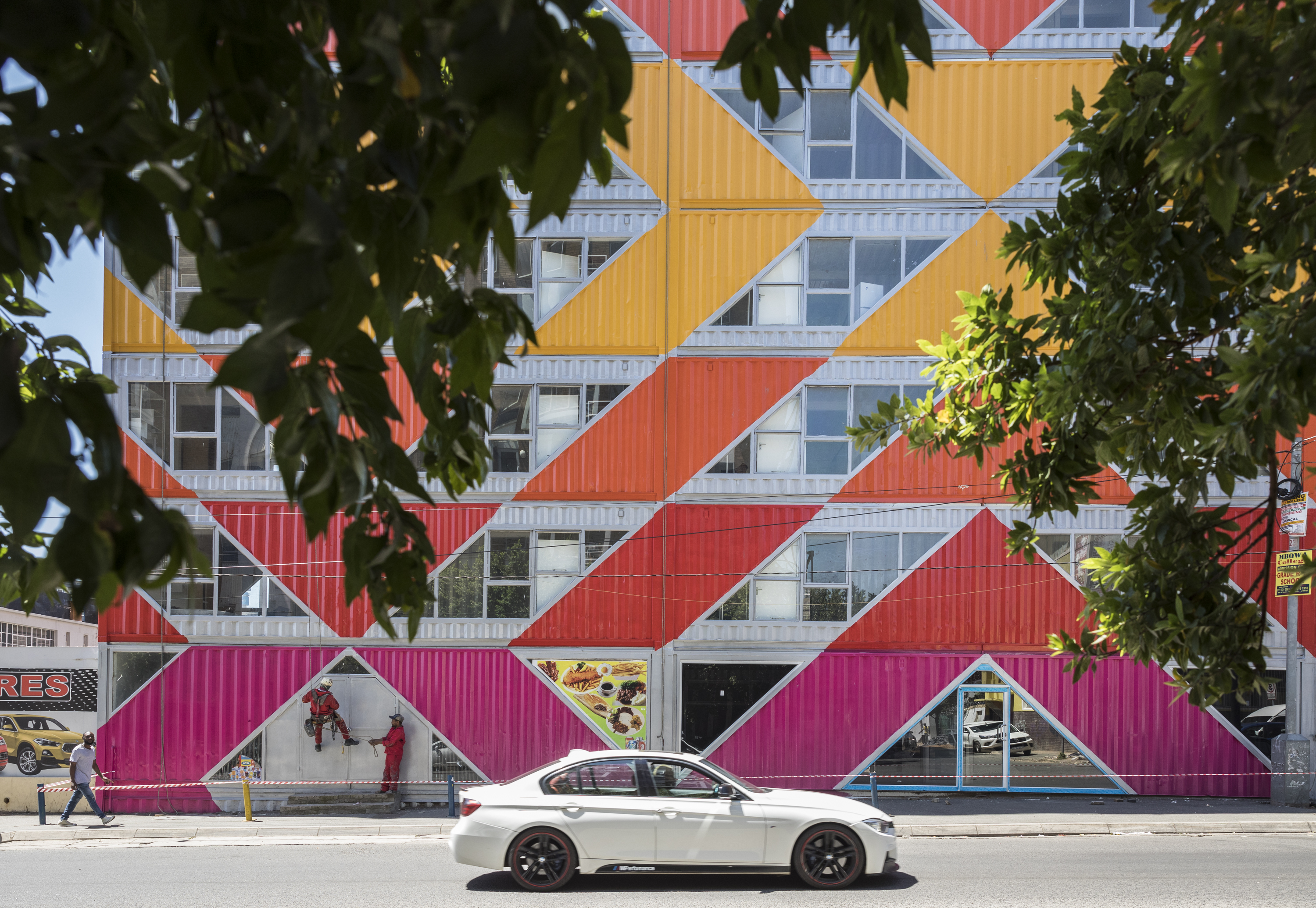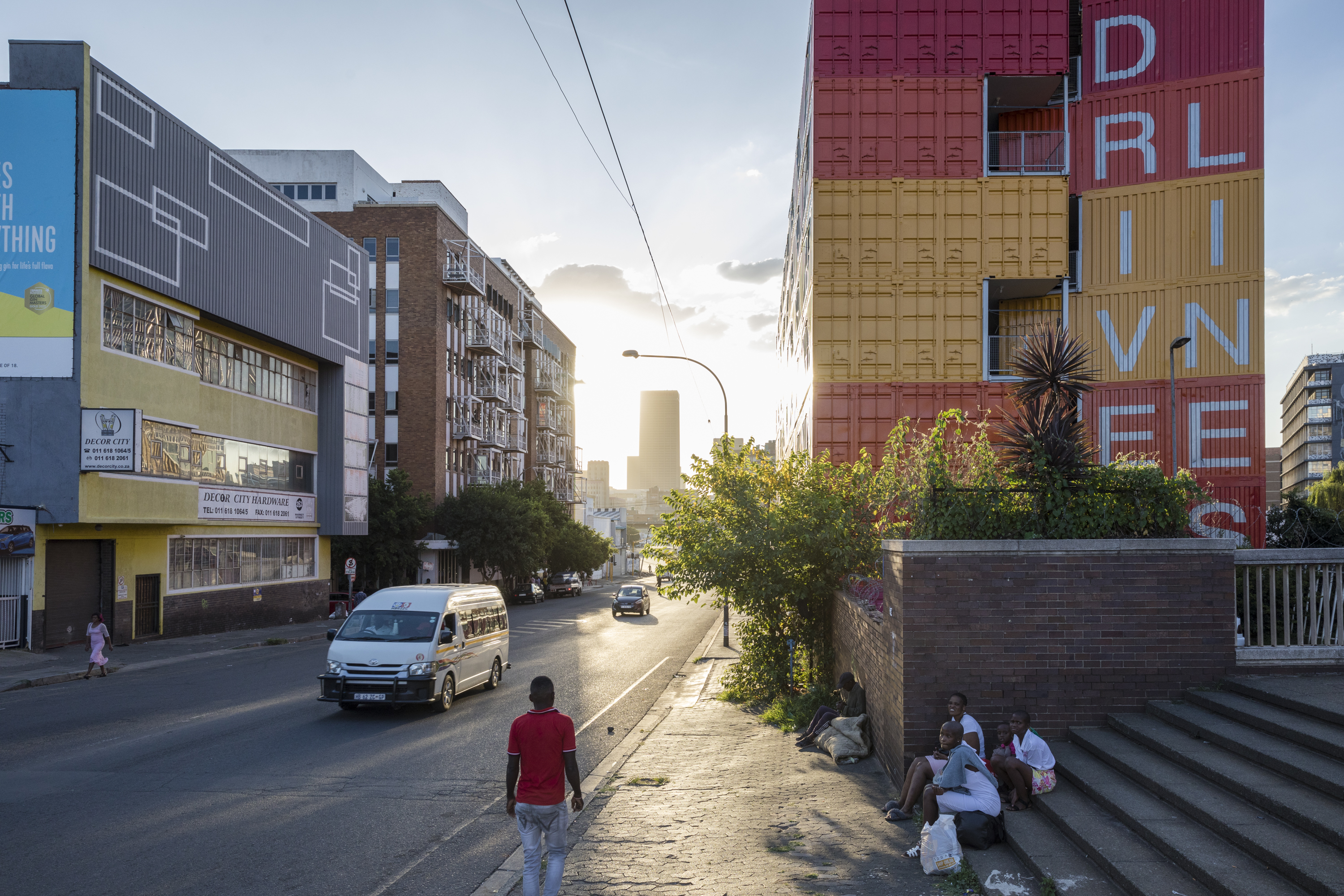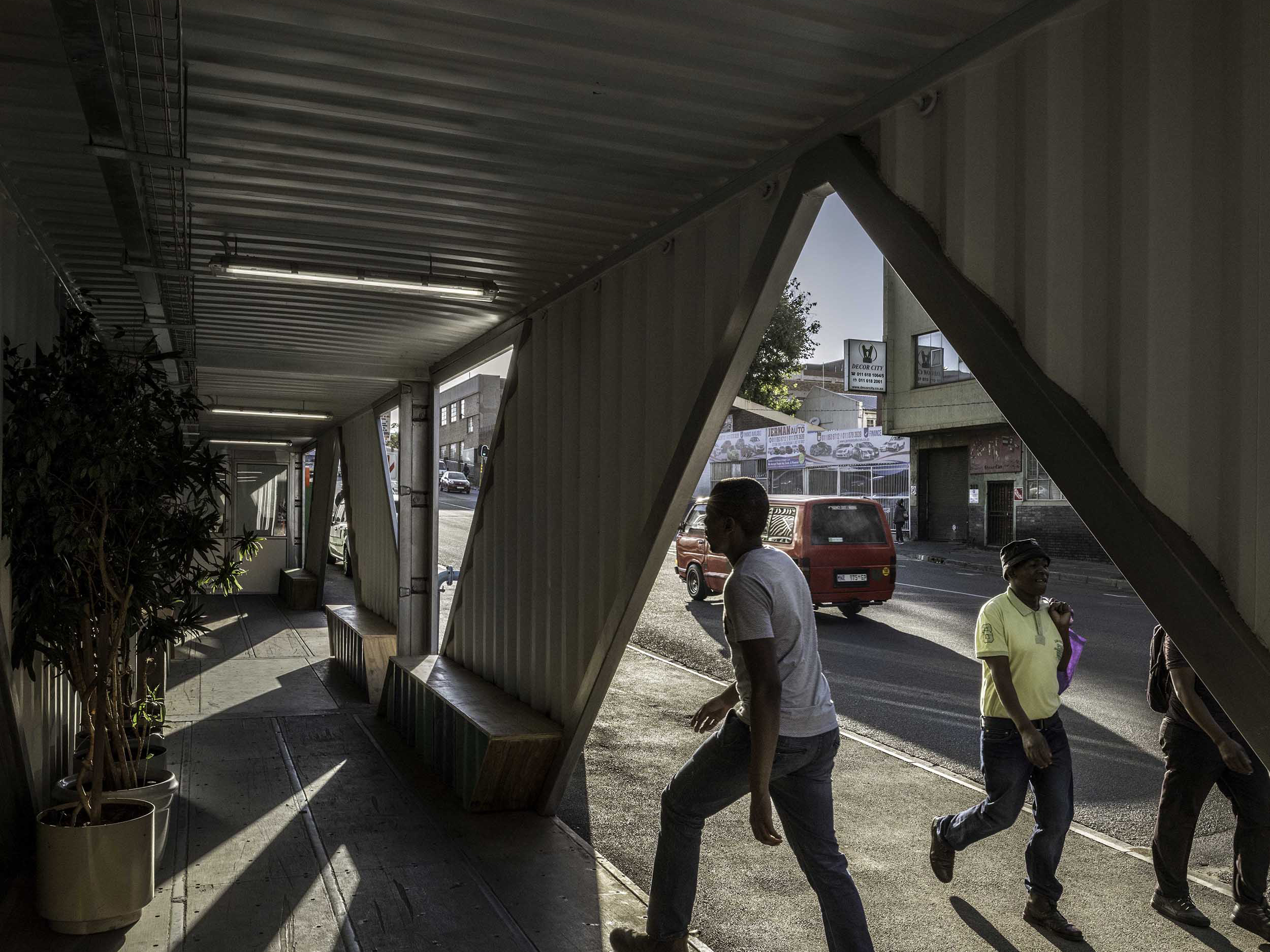 DRIVELINES STUDIOS
---
Client: Propertuity, Johannesburg
Type: Residential and Retail building
Location: Maboneng, Johannesburg
Size: 75,000 SF
Design: 2017+ repainted 2023
Structure: Silman + Asakheni Engineers
Electrical: VBK Engineering
Plumbing: Abbink Consulting
Fire: Drofnets Engineering
Civil: DG Consulting Engineers

LOT-EK was commissioned by Propertuity to design a live-work building with ground floor retail in the Maboneng Precinct in Johannesburg. As a leader in urban regeneration, over the past few years Propertuity has single-handedly transformed the heart of the Maboneng precinct into a vital hub of leisure, cultural and commercial life. Our building introduces also housing in this urban mix.
The massing - entirely made of upcycled ISO shipping containers - is organized in a V generating a triangular open yard with swimming pool and sundeck.
All residential units are studio apartments varying in size between 40 and 60 square meters and include a private outdoor space along the walkways that look into the yard on all floors.

DRIVELINES STUDIO is on the cover of

ARCHITECTURAL RECORD

- October issue.
DRIVELINES STUDIO is in

PIN-UP

issue #25.
DRIVELINES STUDIO in

DETAIL




DRIVELINES STUDIO on international blogs:
_

ARCHDAILY


_

ARCHELLO


_

ARCHITECT


_

ARCHI.RU


_

ARQUITECTURA Y DESEÑO


_

ÅVONTUURA


_

CURBED


_

DAILYMAIL


_

DESIGNBOOM


_

DESIGN INDABA


_

GOOOOD


_

INHABITAT


_

NEW ATLAS


_

ROCA GALLERY


_

WONDERFUL ENGINEERING



---
GOVERNORS ISLAND
---
Client: The Trust for Governors Island
Type: Operation Center
Location: Governors Island
Size: 65,000sf
Design: 2018
Structure: Silman
Mechanical: FISKAA
Civil: Langan

The Governors Island Operation Center is part of the recent transformation of the island, which was a military base and then the Coast Guard headquarter, until the early 2000 when it was reclaimed as part of the city, with its historic sites and a new large public park. The Operation Center houses the vehicles, equipment, material and personnel to maintain the island.

Inspired by the two forts existing on the island, 98 shipping containers are stacked two high and arrayed to form a circle, outlining a large internal area of work, protecting and hiding the inside utilitarian space with a solid outer edge. Most containers are left untouched and used only as a perimeter. 14 containers house the office space on two levels and are fully retrofitted with plumbing and HVAC.

Containers are transported by truck or barge to the island. They are selected by color and left unpainted. A graphic treatment adds a new layer to the structure, alluding to the interior use and occupation.






---