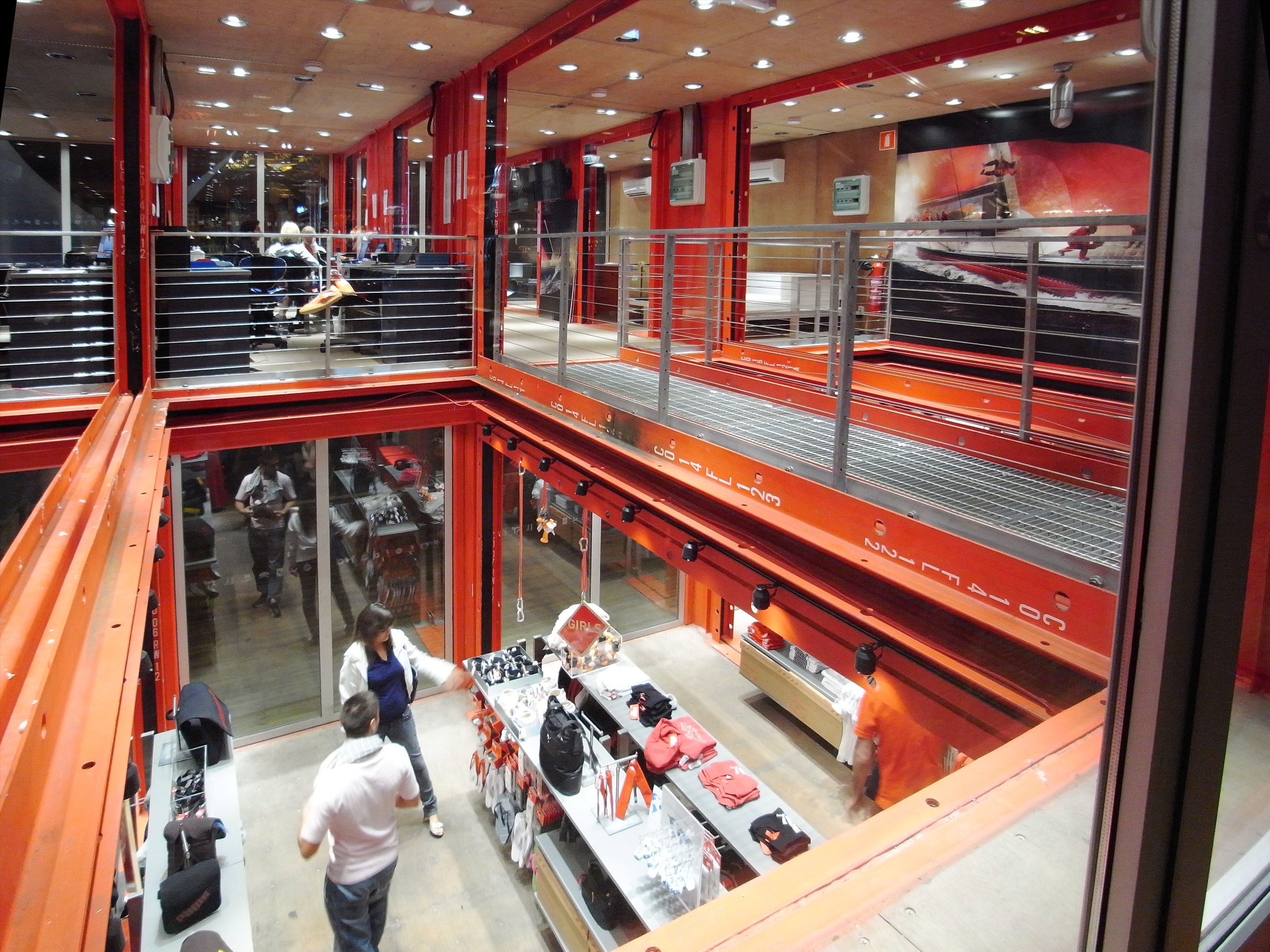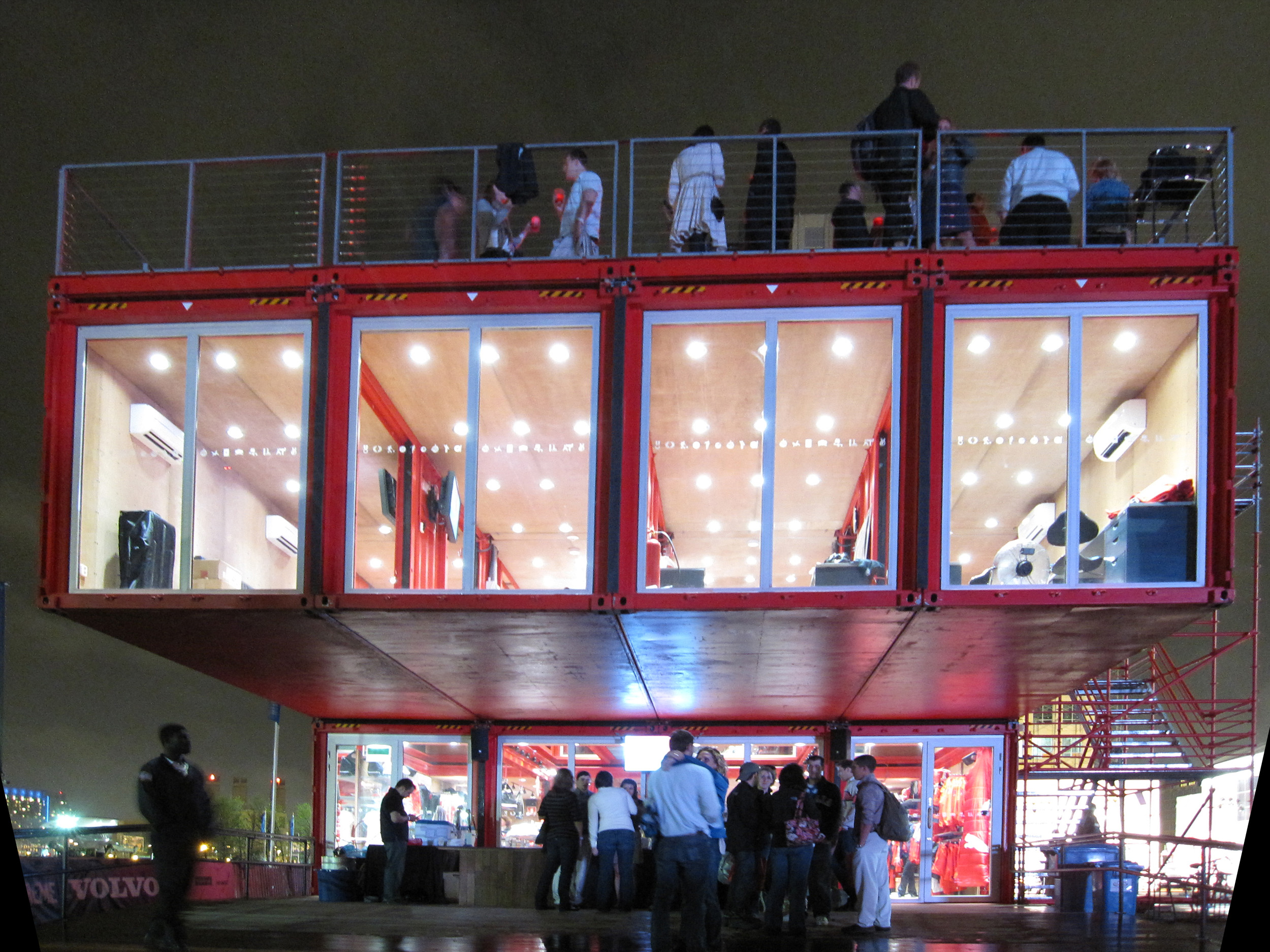 PUMA CITY
---
Client: PUMA
Type: Mixed-use (Event Space, Retail, Office, Leisure/Bar)
Location: Multiple Global Ports
Size: 11,000 SF
Design: 2008
Structure: Silman
Mechanical/Sustainability: Rosini Engineering
Photography: Danny Bright
AWARDS:
2009 International Architecture Awards - The Chicago Athenaeum Museum
2009 I.D. Magazine, Honorable Mention for Best Environments
2009 Travel + Leisure Design Award - Best Retail

Twenty-four shipping containers are retrofitted and transformed into PUMA City, a transportable retail and event building. The building was assembled and disassembled a number of times at several different international ports. PUMA City is conceived as a three level stack of containers, shifted to create internal outdoor spaces, large overhangs and terraces. The structure is comprised of two full retail spaces on the lower levels, both designed with large double height celings and 4-container-wide open spaces – as a counterpoint to the modular box-quality of the container inner space. The second level houses offices, press area and storage, while a bar, lounge and event space with a large open terrace is placed at the top. The building uses 40-foot long shipping containers as well as a number of the existing container connectors to join and secure containers both horizontally and vertically. Each module is designed to ship as conventional cargo container through a system of structural covering panels that fully seals all of its large openings to be removed on site to re-connect the large, open interior spaces. At 11,000 square feet of space, it is the first container building of its scale to be truly mobile.

VIDEOS:
To see a time-lapse video of this project being assembled, please visit the LOT-EK page on

Vimeo.



---