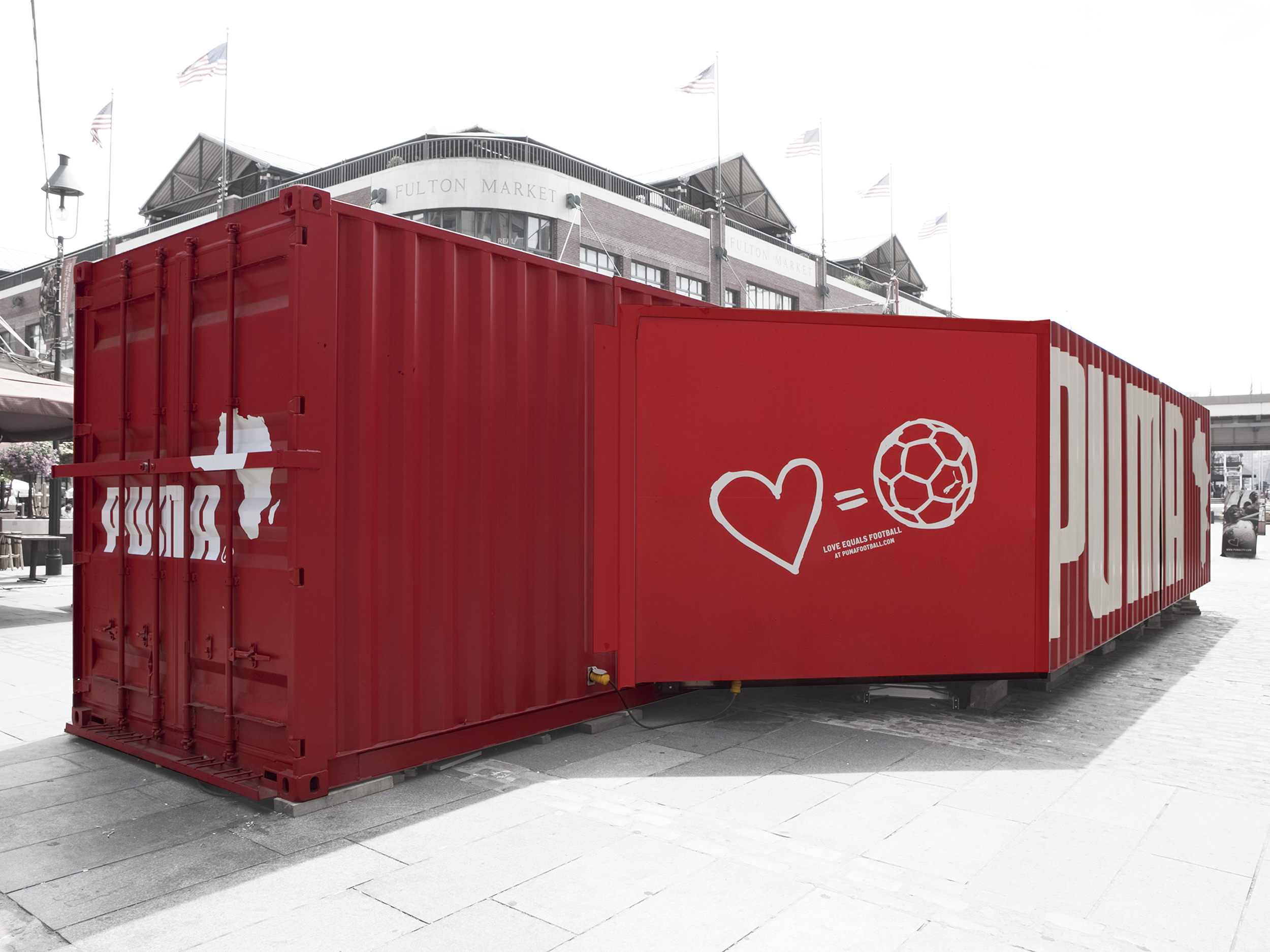 PUMA DDSU
---
Client: PUMA
Project Type: Mobile retail
Size: 500 SF
Completion: 2010
Photography: Danny Bright

PUMA DDSU – Drive, Drop and Shop Unit – is a mobile retail module constructed from one 40' ISO shipping container. The container expands laterally to double its interior space. Originally conceived for the 2010 World Cup, the unit is designed to optimize its operations and the logistics of mobility and set up. It is transported by truck or train, deployed on site and opened to its full configuration by pulling out the pod extensions on one side and opening the main entry access on the opposite side – where the corrugated-steel horizontal shutters transform into a canopy on top and a ramp for access below. The interior space is retrofitted with continuous shelving, utilizing the two triangular spaces that do not slide out as areas for cashiers and the drop-down fitting room.

---