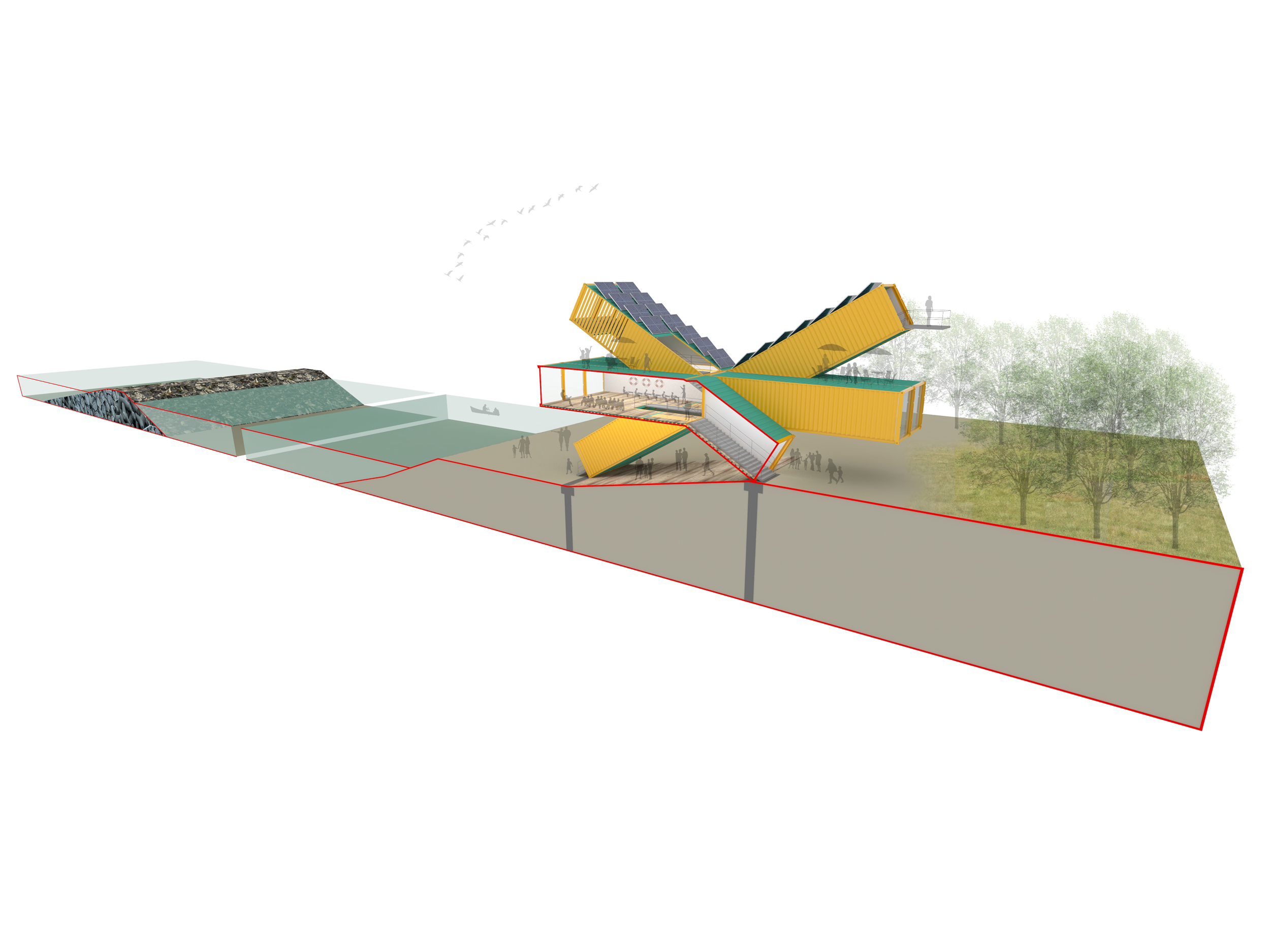 STATEN ISLAND WATER HUB - REBUILD BY DESIGN
---
Commission: Rebuild By Design - winning competition entry with SCAPE Landscape Architecture
Type: Culture/Leisure multifunctional building
Location: Staten Island, NY
Size: 5,000sf
Design: 2013
Structure: Silman

The Water Hub is part of the Living Breakwaters proposal, developed for the Rebuild by Design Competition in response to Hurricane Sandy. The project is an innovative piece of resilient infrastructure that aims to attenuate damaging storm waves, reduce or reverse long-term erosion, foster marine ecology, and revitalize social connectivity along the south shore of Staten Island. The Water Hub's main focus is to reconnect people to the water, encouraging water-based activities and providing educational and stewardship opportunities. With its resilient shipping-container structure, this Water Hub design proposal included a kayak launch and storage, classrooms for local schools, wet-labs for the New York Harbor School, and flexible space for the community to meet and learn.

---