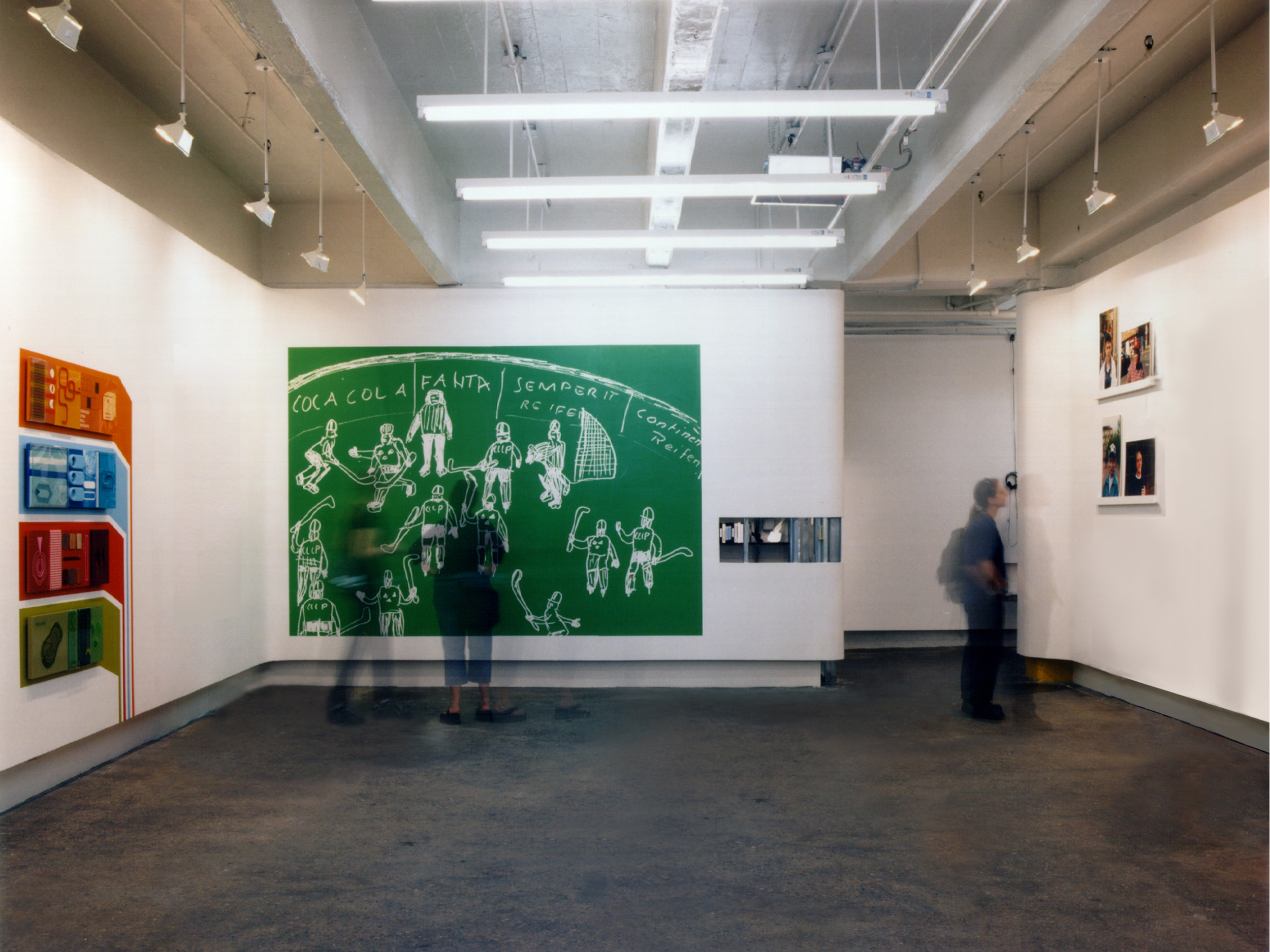 SARA MELTZER GALLERY
---
Client: Sara Meltzer
Type: Art Gallery
Location: West Chelsea, NYC
Size: 4,000
Design: 2000
Photography: Andrew Baldwin

A 10-foot continuous white band folds around a former parking garage and is cantilevered from the perimeter walls, allowing it to float in the space. The band overlaps the raw texture of the existing garage walls with its pristine super white surface, creating a pure exhibition layer distinct from the still-present previous parking structure. At the entrance, the band acts as the gallery sign. Along the steel entry ramp, the band becomes a light fixture. At other points the band detaches itself from the walls to fold out and generate spaces for service functions (reception, offices and storage). All corners of this new surface are rounded to enhance the flow of the white ribbon throughout the space. Cuts along its skin generate windows between spaces as well as fluorescent illuminated openings. The band exploits and reveals the very basic construction system of light metal studs and gypsum board.

---