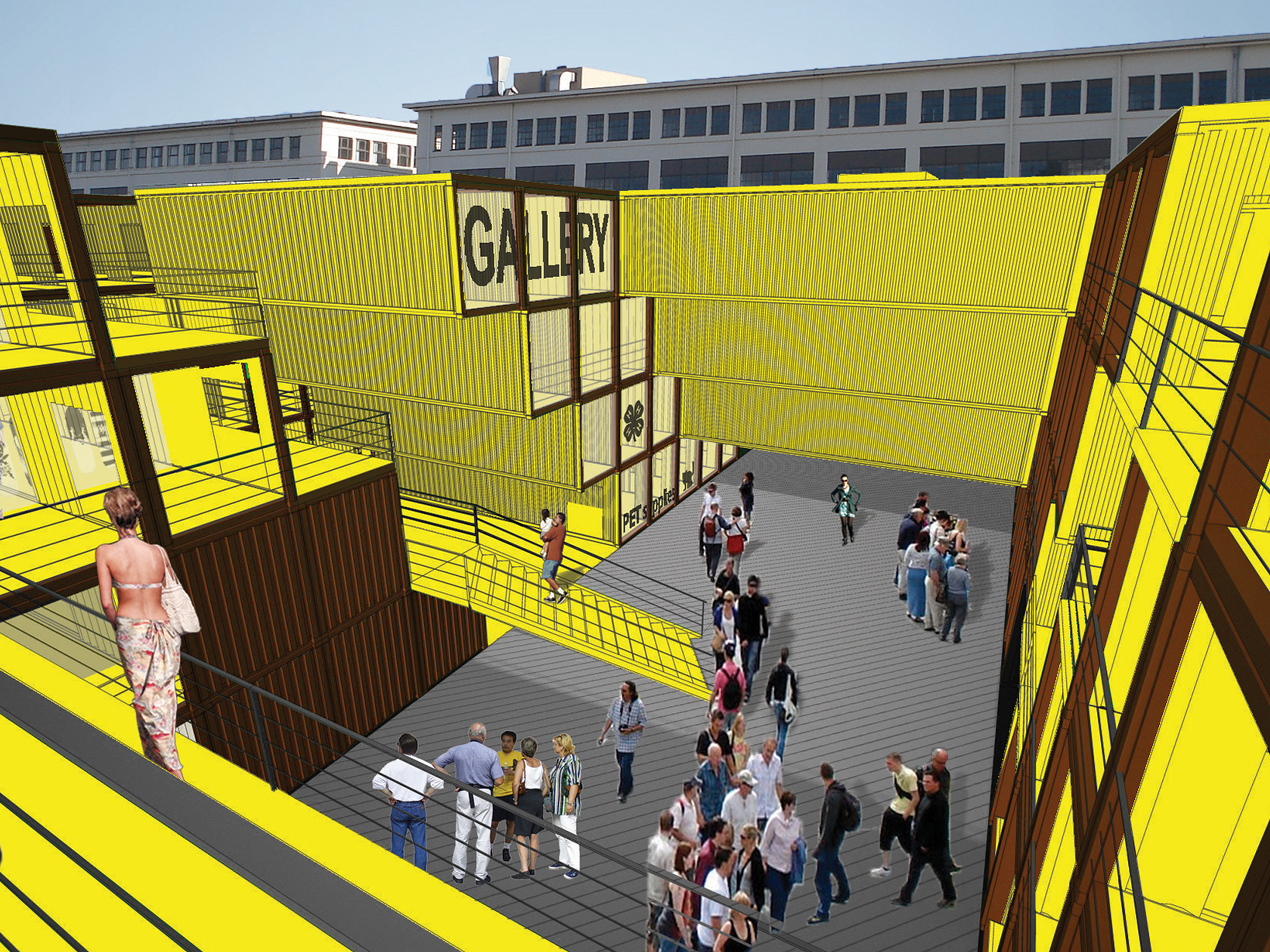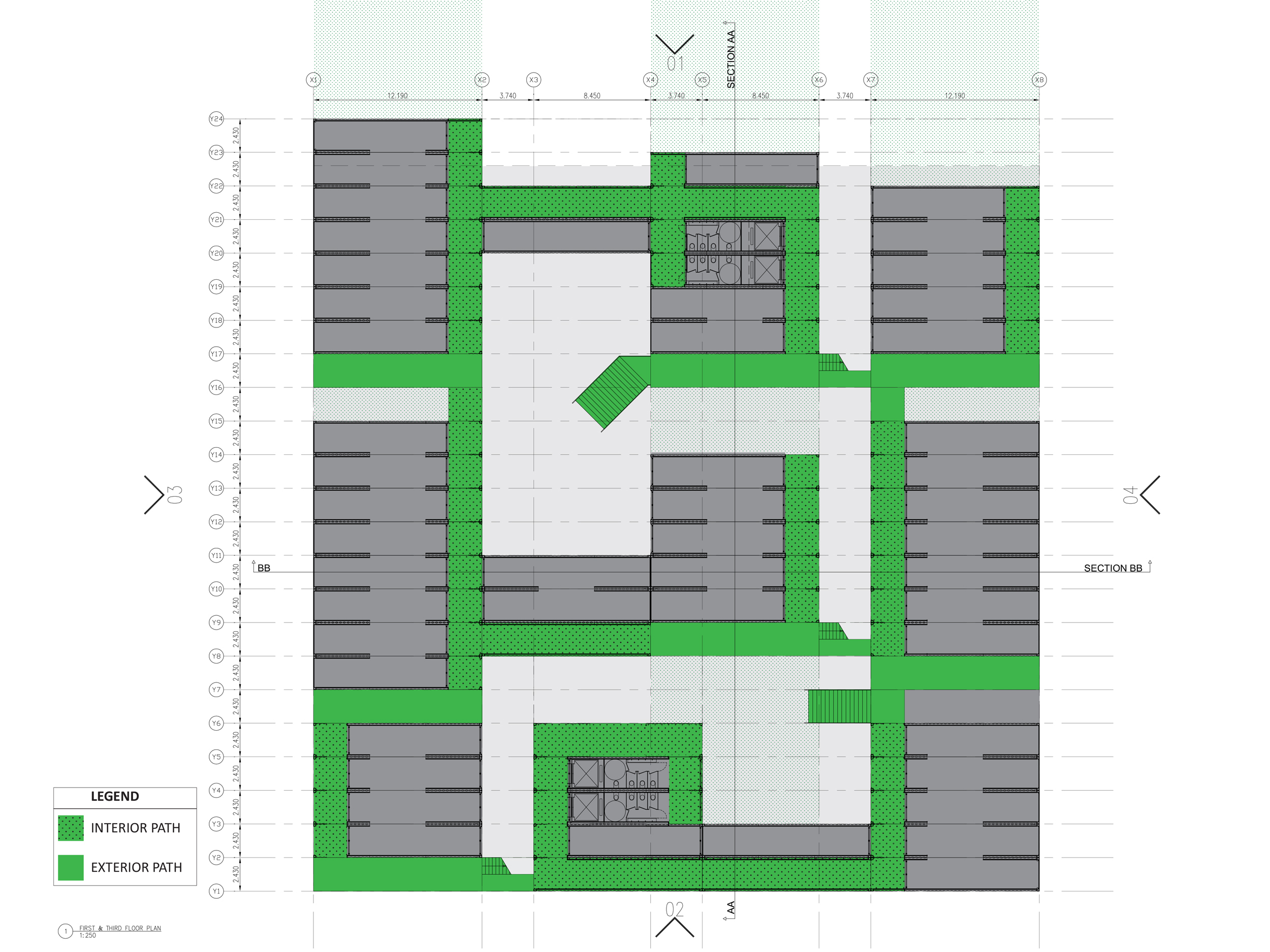 THE CITY LEISURE CENTER
---
Type: Mixed Use (retail, art galleries and studios)
Location: Eindhoven, NL
Size: 6,000 m
Design: 2011
Structure: Silman

The City creates a four-level, labyrinth-like center for small retail, leisure and cultural activity in a changing area of Eindhoven, NL. Comprised of stacked rusted steel containers that shift to create "stepping" edges and gaps, the strong volume value of The City is achieved by conceiving it as a medieval cloister, or village. The setting is pierced by alleys and under-passages that functionally connect it to surrounding streets, plazas and upper walkways. The "stepping" aspect of the stacks is reinforced by gradients of different colors on the edges and gaps, which contrast with the natural rusted Corten steel. The intimate experience of The City is achieved by a network of separate yet interconnected buildings and open public spaces. The exterior spaces differ in size and shape, generating a variety of interconnected pathways, porticos, interior plazas, under-passages and terraces. The circulation is mostly exterior on all four levels, and is achieved by linking with exterior stairs and bridges. The use of additional colors – between container stacks and along the facades – serves to create distinct "neighborhoods" within The City.
The City is crossed at the ground level by circulation paths both in directions. This makes the entire area very permeable from all sides, creating strong relations with the Ketelhuisplein and its old power station building in the front, as well as with the lobbies of the "monuments" in the rear. To add a unique element to The City experience, as well as to enhance its connection to the new life in the old buildings of the old neighborhood, we propose designing a landscaped upper walkway to run atop of the existing pipe structure (which currently surrounds The City on two sides). The height of the proposed walkway coincides with the 3rd level of both The City, and the existing industrial buildings being remodeled. By connecting The City and those existing buildings with short bridges to this upper walkway, a completely new and unexpected way of linking and experiencing this new area of Eindhoven is formed. This could go even further in establishing The City as the heart of this new community.

---