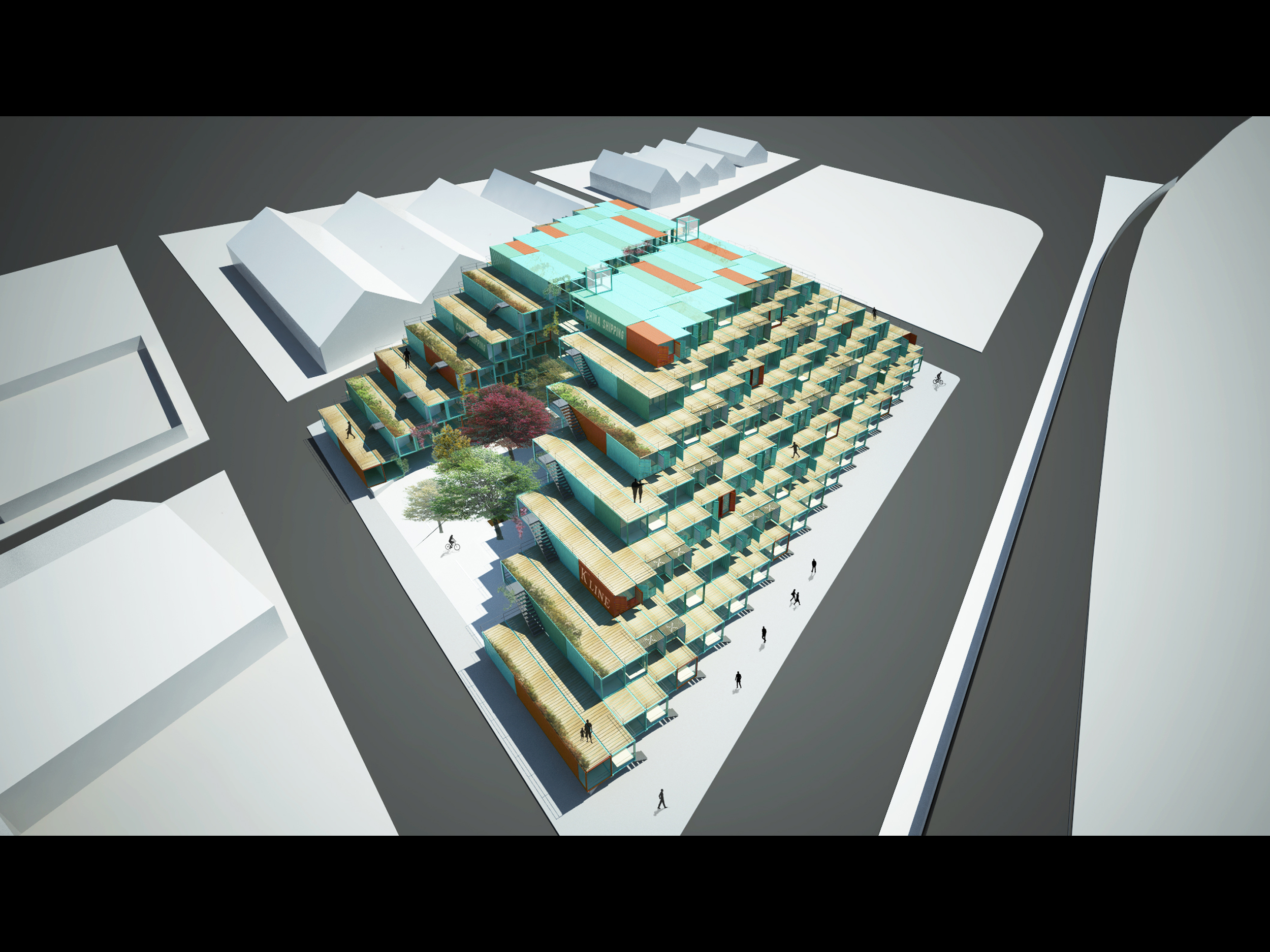 THE MARIGNY QUARTERDECK CONDOS
---
Client: Port Warehouse Partners
Type: Residential Condos
Location: The Marigny, New Orleans
Size: 140,000SF
Design: 2015
Structure: Silman Associates

The Quarterdeck is a residential building in the Faubourg Marigny neighborhood of New Orleans. It is located on a large lot along the Mississippi River, previously one of the warehouses lining the river edge. The Quarterdeck is developed to respond with great attention to the fabric of the neighborhood, using the fine grain of the shipping container unit to propose a building as a village or a neighborhood, where residential units are next to, across from and on top of one another, all slightly different, each with its own specific feature and character, all connected through the pedestrian paths—like internal streets. The massing of the Quarterdeck steps back on each side of the lot to minimize vertical impact. The sloped sides are connected at the very top to create a steady structure and to generate larger units. Terraces are provided to all units with the circulation located within the containers on the interior side of the building. This generates a covered and shaded patio area, a sort of interior street reminiscent of the wrought-iron balconies along the streets of the Marigny. Parking is located on the shaded ground within the volume of the Quarterdeck.

---