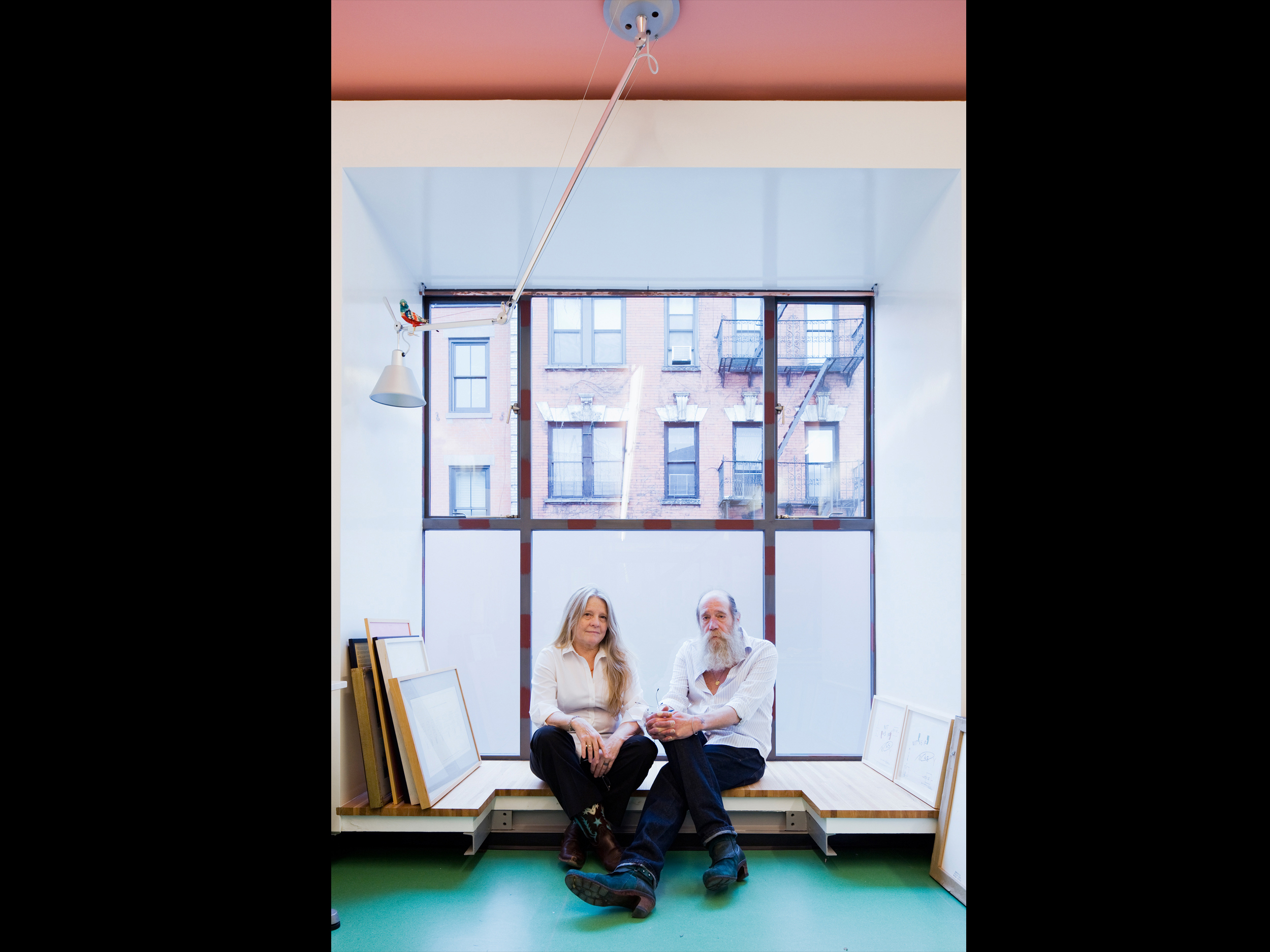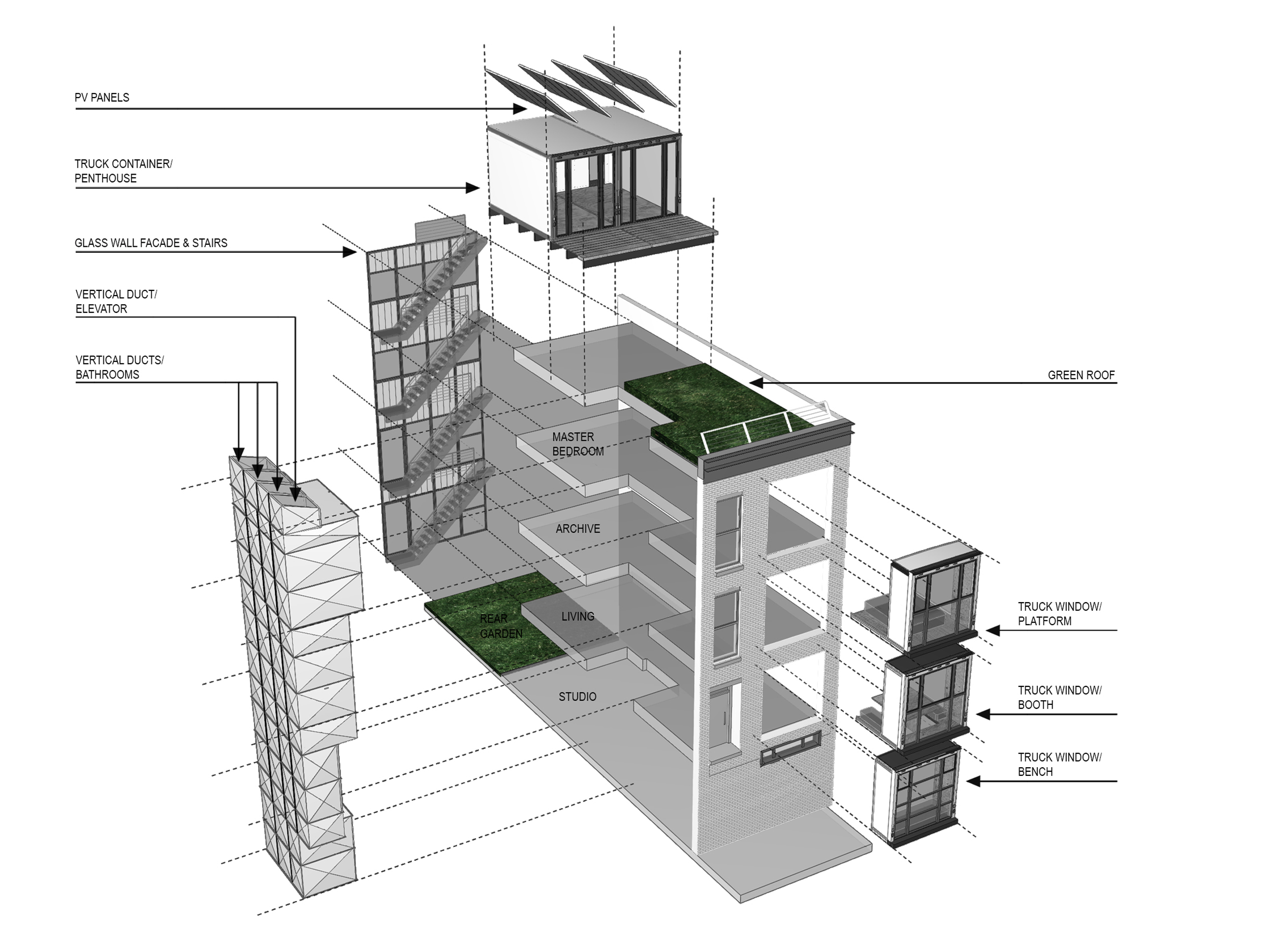 WEINER TOWNHOUSE
---
Client: Lawrence + Alice Weiner
Type: Live/Work Townhouse
Location: West Village, New York
Size: 3,000SF
Design: 2008
Mechanical/Sustainability: Buro Hoppold
Photography: Nikolas Koenig & Dean Kaufman

LOT-EK was honored to design a live/work space for conceptual artist Lawrence Weiner and his wife Alice. The existing three story structure, dating from 1910 and located in the heart of Greenwich Village, was demolished, retaining only its steel structural frame. The townhouse is expanded vertically, adding a full floor plus penthouse with green roof. The new front façade continues the historical street front of West 4th street, while the new back façade opens to the rear private yard with a much higher degree of transparency. The open stairs are repositioned across the back façade, freeing the interior spaces and organizing the mixed program vertically on simple open floor plans. The live/work program is layered on alternating floors: the cellar houses the artist's studio; the ground floor contains living room and kitchen; the second floor holds the archive/management office; the third floor, the master suite. The penthouse is used as a sun room that opens to the planted green roof, which is topped by a trellis structure supporting photovoltaic panels for electricity. At every level, the open plan is pierced only by the vertical core that houses the elevator, bathrooms, storage, and mechanical equipment. The core is constructed as a galvanized-steel duct structure.

The design had to conform to the Landmark Commission's idea of "appropriateness". To mediate the Commission's desire for a continuous brick street front, while still honoring the client/program need for abundant natural light, the front façade is conceived as a brick wall pierced and plugged by three large bay windows. These are stacked vertically -- one for each floor above street level. The bay windows are recycled from sections of stainless steel truck bodies. They protrude from the façade and act as different programs at different levels: a kitchen bench on the ground floor, conference nook on the second floor and bed platform on the third floor. Aside from the architectural reuse of the truck bodies, the building has a strong green component in terms of energy, materials and systems. In addition to the green roof and photovoltaic panels, the house also features: A high R-value translucent curtain-wall for the rear façade (by Kalwall); An efficient pre-manufactured radiant floor heating system (by Warmboard); Stair treads of salvaged wood, natural rubber floors, fluorescent and LED lighting, VOC-free paint, formaldehyde-free insulation, as well as energy-efficient appliances and mechanical/electrical equipment.

---