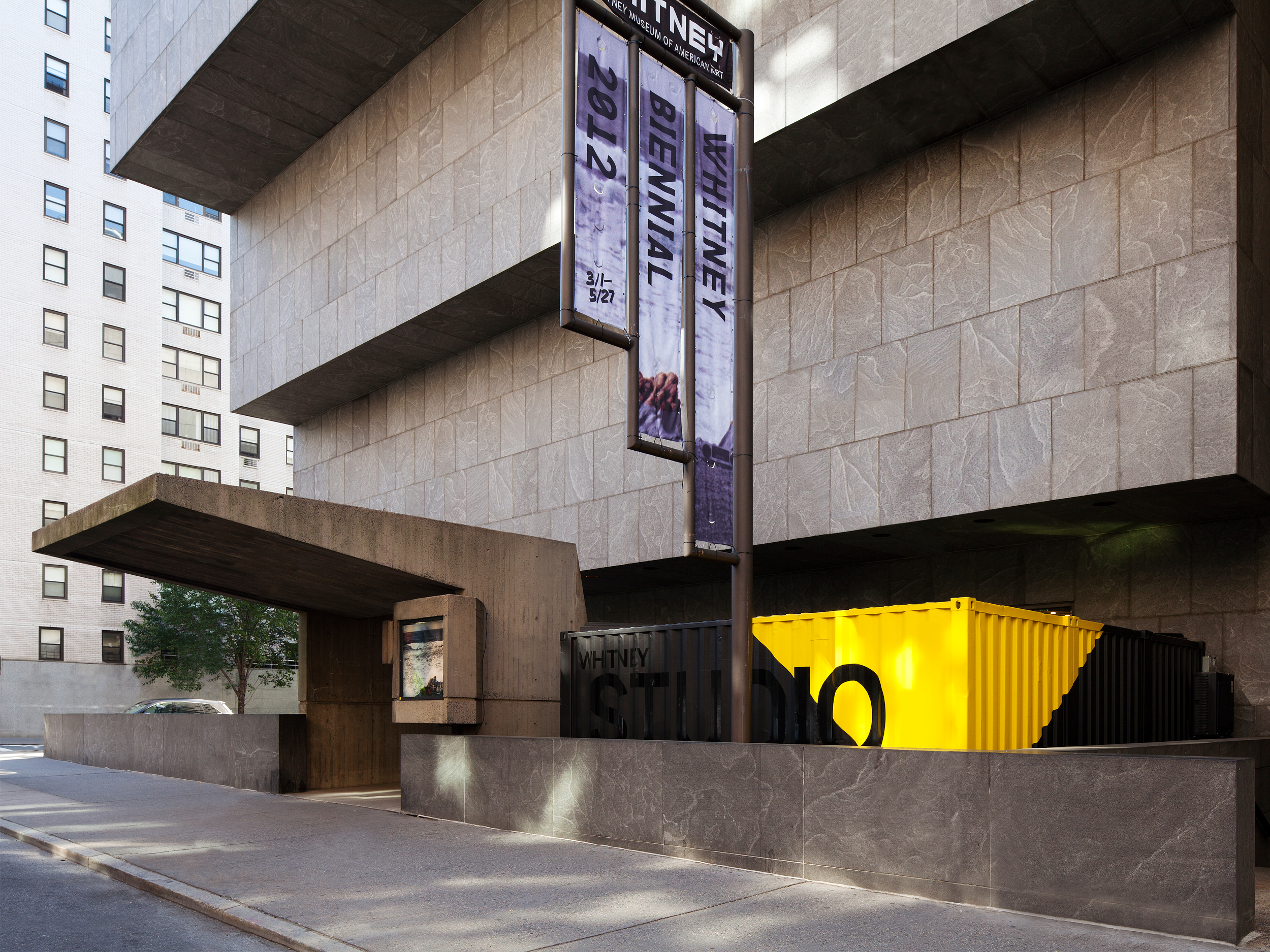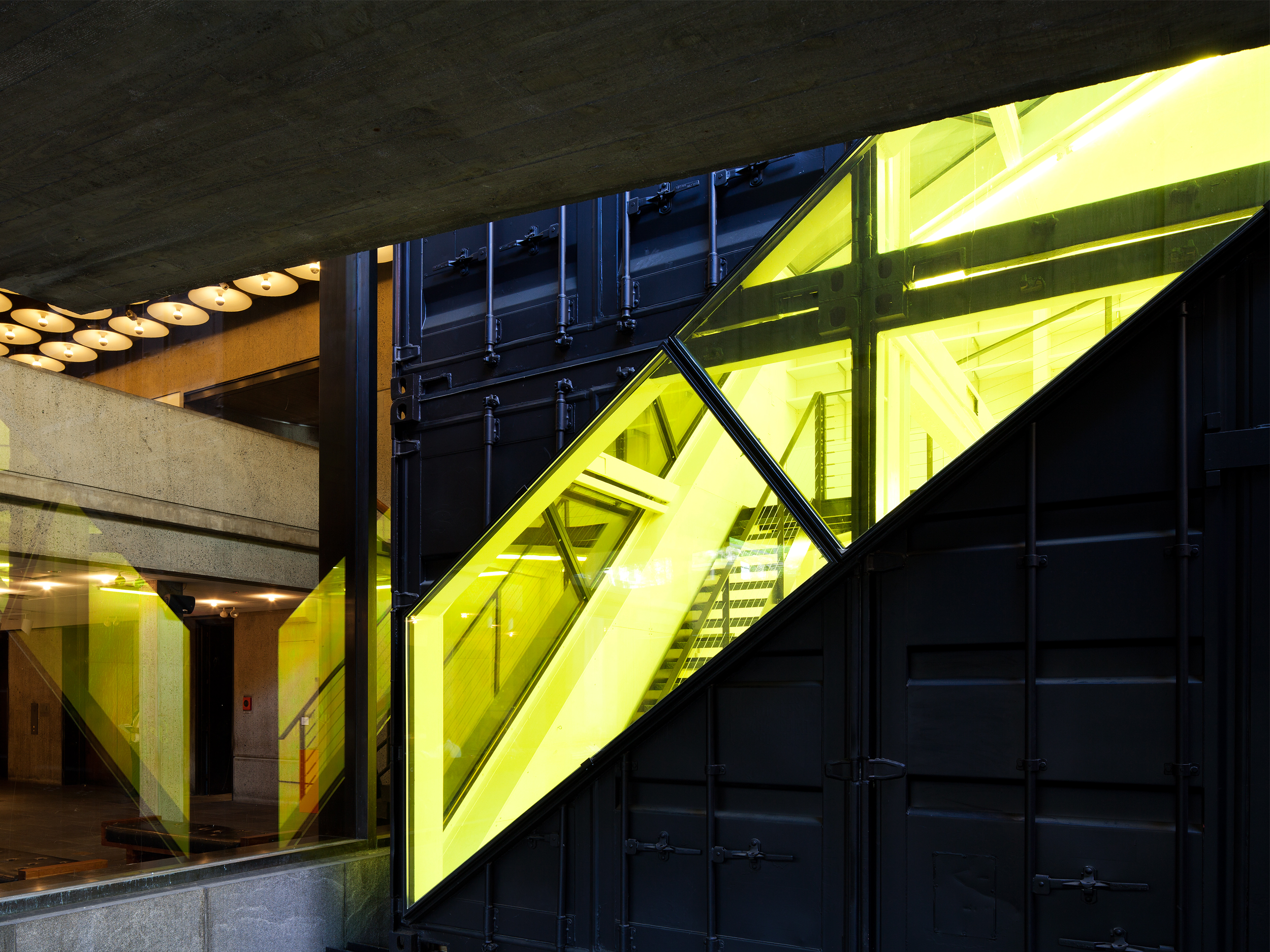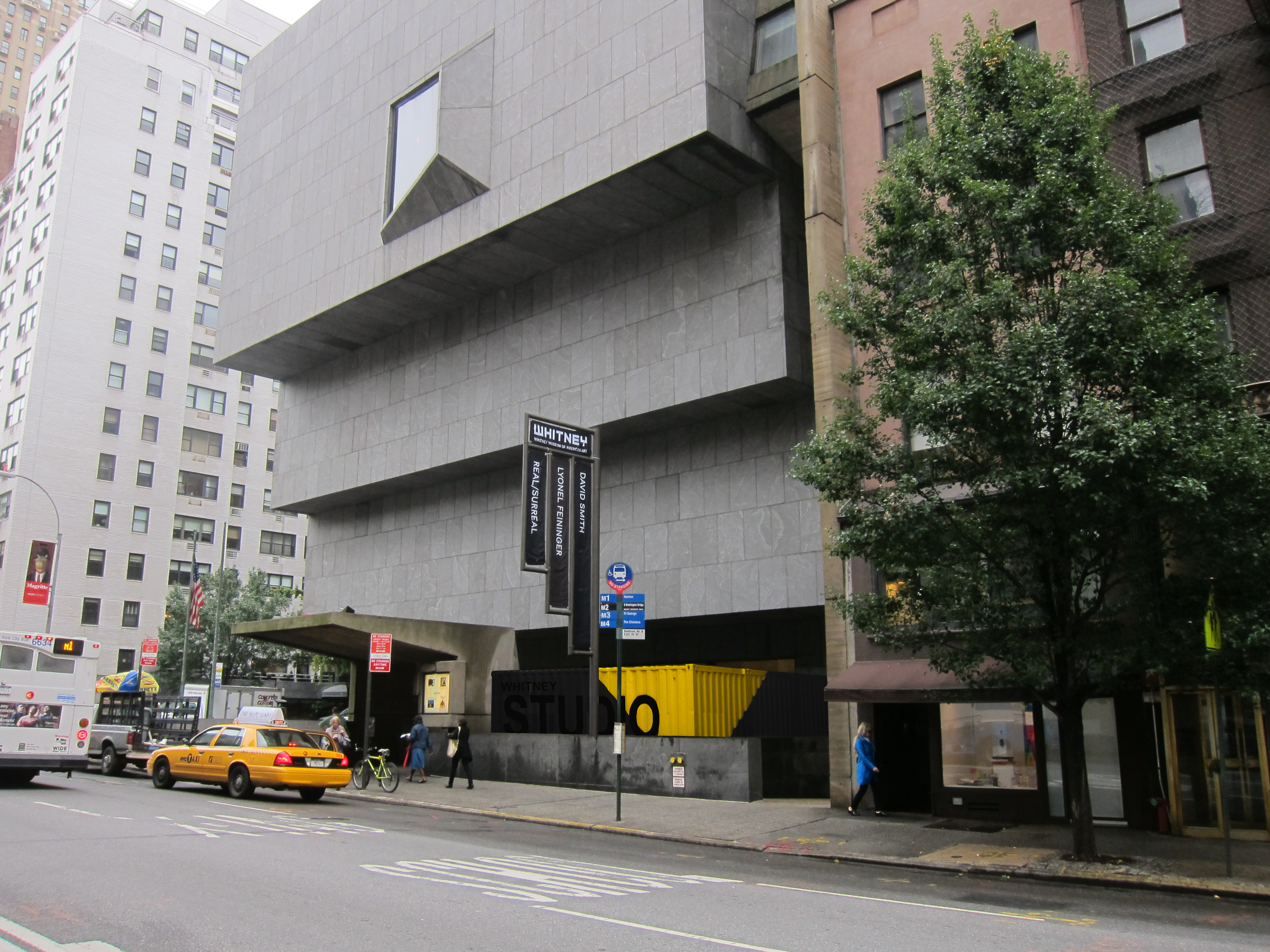 WHITNEY STUDIO
---
Client: The Whitney Museum of American Art
Type: Art Studio/Gallery
Location: New York City
Size: 720 SF
Design: 2012
Structure: Silman

The Whitney Studio installation is located in the Sculpture Court of the museum's Marcel Breuer building on Madison Avenue. The studio functions as a gallery for special exhibits and houses activities for the museum's education programs, including art-making classes for adults, teens, and families and informal lectures.
6 shipping containers are stacked on two levels to form a cube, to fit the smaller area of the Whitney's open moat, on the south side of the entry bridge. A diagonal and continuous band of fenestration runs along two sides and the roof to provide natural light and to offers a glimpse of activities to museum's visitors. Inside, the two levels are joined along a diagonal cut, with a double height space and a mezzanine for the production and display of art work

To see an animation of this project, please visit the LOT-EK page on

Vimeo.



---