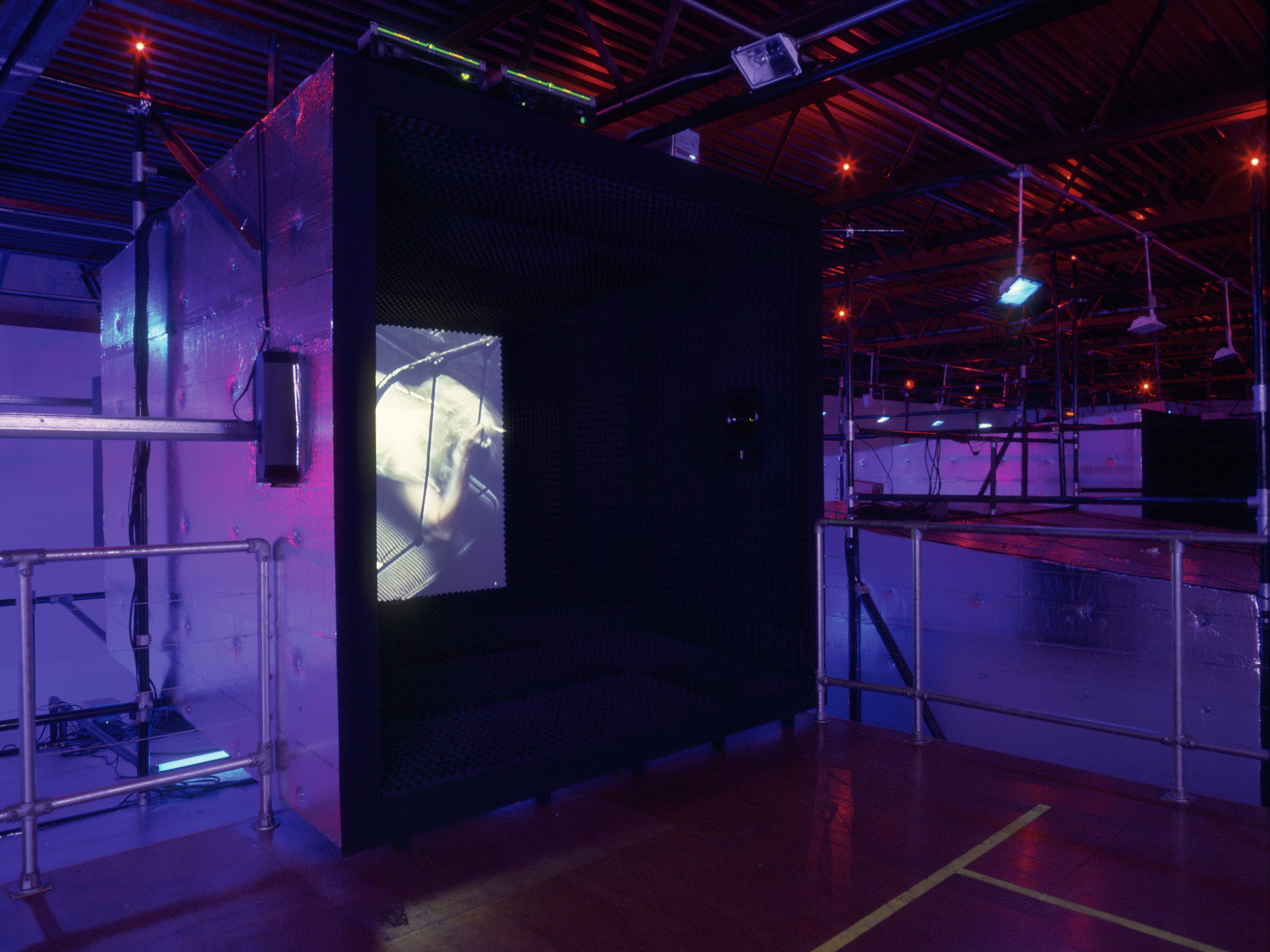 X-STATIC PROCESS
---
Commission: Madonna & Steven Klein
Type: Exhibition Design
Size: 5,000sf
Design: 2003
Exhibited: Deitch Projects, New York - Luis Vuitton, Tokyo - Gary Tatintsian Gallery, Moscow - ArtSonje, Seoul

The design aims to envelope the viewers in a dense blue labyrinth atmosphere interposed by Steven Klein's large, projected photos and animated images of Madonna, captured in suspended hollow volumes. The experience is evocative of wandering through an Italian baroque church, where one is captivated by the large, magically lit paintings that fill the walls of the side chapels.
The large projected images are isolated three-dimensional objects, placed along the central axis of the gallery space in alternating direction in a darkening and dense with blue light atmosphere. Visitors move among them discovering and viewing the images one at a time in absolute absorption.
The volumes float in the space held midair by a pipe scaffold. The slanted floor and ceiling widen them up towards the viewer, generating, at the same time, a physical distance from the images and an enhanced visual draw. Inspired by the sound connected to each image, the volumes function as large speakers that vibrate with the sound; the sound experience is enhanced by the speakers embedded into the floor and ceiling and the interior and exterior surfaces of the volumes, covered respectively with convoluted acoustic foam and foil-faced fiber insulation.
Yellow graphic lines guide viewers through the gallery to the different viewing locations.

---